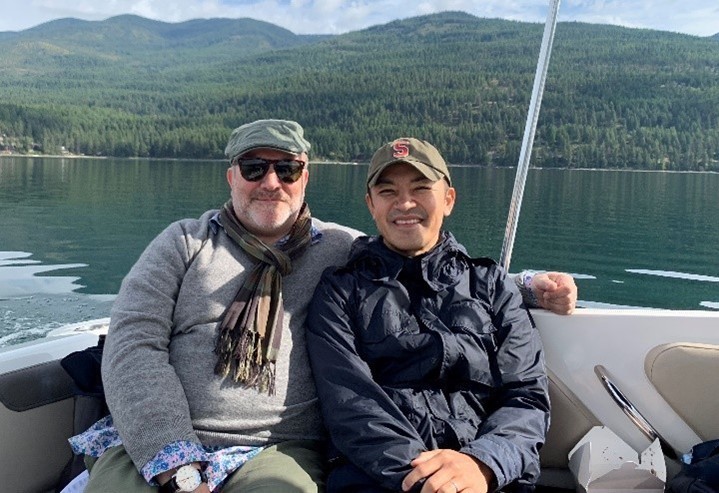 The dawn of diversity in Japan
As leaders of Japan-based business organizations, we have all come to wonder what it means to embrace diversity, equity and inclusiveness (DE&I) in Japan. Relative to many other geographies, Japan has a highly homogenous population. Even in the most populous city of Tokyo, foreigners only account for 4% of the population. However, appearances are dangerously deceptive. Women, people with disabilities, LGBT+ people, non-Japanese Asians and foreigners combined account for the majority of the Tokyo population. Because Japanese culture emphasizes conformity, and many still believe in a mono-ethnicity myth of the Japanese population, there is very little incentive, if not a penalty, to emphasize how different they are. Rather, there is a reward for emphasizing how similar they are to one another.
In an increasingly globally-connected world with a stronger emphasis on UN Sustainable Development Goals (SDGs) – which lay out at least four direct diversity, equity or inclusiveness-related goals – Japanese public companies increasingly require the representation of women in their leadership and boards. Many companies have contacted me to refer potential board member candidates, and they are looking for women in their criteria. But are we going far enough?
Japanese companies have embraced many principles offered by SDGs/Environmental Social Governance (ESG) before they became fashionable. They offer support to their employees and extend their responsibilities to their employees' families and surrounding communities. Japanese companies have long embraced long-term growth rather than short-term share price increases. Companies, and not only the government, are expected to provide welfare, lifetime employment as well as community engagement and, in return, expect employee loyalty and lifelong commitment.
However, with a decreasing working-age population coupled with a meager immigration policy, the war for talent in Japan had become untenable even before the global pandemic. Large and long-established Japanese companies have begun to lose top-ranking status for university graduates to more innovative companies with a stronger sense of purpose, offering more options for employees to work flexibly. The male-dominated, gerontocratic and risk-averse nature of certain companies, coupled with what they expect from their employees, is now beginning to work against them.
To counter this, many traditional Japanese companies have begun to emphasize DE&I and its strong link to innovation and flexibility, but this is far from adequate.
In many countries, June is upheld as the "Pride Month," originating from the regrettable George Floyd-like incident experienced by gay men against the police force during the 60s in New York City. While this type of incident does not exist to my knowledge in Japan today, I came head-to-head with a lamentable Japanese policy upon returning to Japan, where my British husband is deemed a complete stranger to me. Consequently, we have lost legal and human rights that we had enjoyed in the US and the UK, such as a visa for my husband, spousal medical care and the right to visit each other when hospitalized, to name a few. Despite recent US research that shows the non-gender-conforming population to be more than 30% or the latest Japanese survey that places LGBT+ people to be approximately 9% of the population, Japan still does not legally recognize the existence of millions with different sexual orientations or gender identities. Consequently, more and more people are moving abroad to seek a sense of societal belonging, understanding and acceptance, which their own country does not honor.
EY's purpose is "Building a Better Working World," and we have continued to do what we can as a business organization on DE&I. We have continued to challenge existing workplace policies to rule out unintended discrimination against minority groups. Our recruiters understand and emphasize differences rather than conformity, our training programs provide additional training to create more psychological safety in our teams, professional assignments are reviewed for equity and we also encourage and provide pro-bono activities to outside organizations to improve social equity. These measures have led to the active and proactive engagement of local non-profit organizations, non-governmental organizations and governmental groups because our purpose leads EY, as a microcosm of our society at large, to become a catalyst for societal change.
We must lead the way to define DE&I under the New Capitalism
First, we must realize that the same programs or methods to advance DE&I in other countries do not always work in Japan because of different underlying social expectations and values. Secondly, we must define what DE&I success looks like and encourage passionate and creative actions of our younger professionals by providing a psychologically safe culture to do so. Third, we must define goals from entry-level to the highest levels of the organization and provide incentives and Key Performance Indicators (KPIs) to attain cultural transformation. Lastly, we must work with external organizations in broader society to advance change beyond our corporate walls.
Recently, there have been signs of change. When I was about to renew my automotive insurance, my insurance company surprised me by providing a spousal rate for my husband for the first time despite the absence of such laws that recognize him as my spouse.
For companies operating in Japan to stay competitive and effectuate positive change in our society, we need to lead the way in defining what diversity, equity and inclusiveness means in the Japanese context. US-Japan Council members and member companies are privileged; many of us have experienced and assisted the advancement of DE&I in the US and other parts of the world. And with this privilege, we have a responsibility to create new ways to advance DE&I in Japan.
The U.S.-Japan Council extends its gratitude and thanks to Council Leader Mr. Moriaki Kida (Chairperson, CEO and Regional Managing Partner of EY Japan Co., Ltd.) for his willingness to share his thoughts on these important issues with the USJC community in a piece originally intended for Pride Month. 
Mr. Susumu Kurihara (Assistant Director of Executive Management of EY Japan Co., Ltd.) also contributed to this piece.