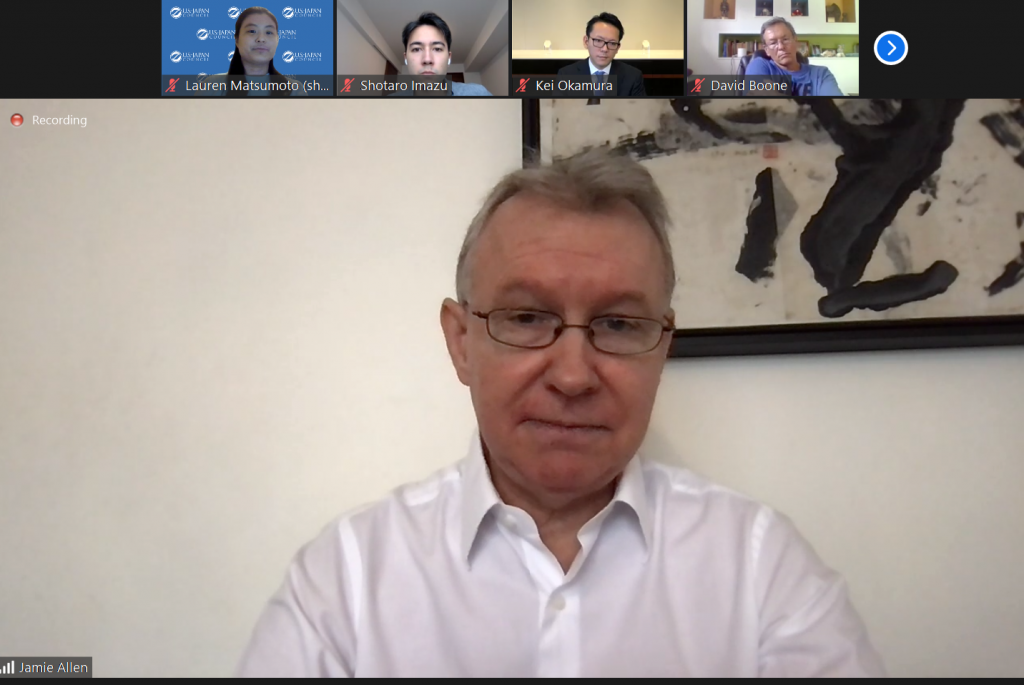 The USJC Japan Region recently participated in a rich discussion on the challenges and opportunities in Japan's corporate governance system. Jamie Allen, Secretary General of the Asian Corporate Governance Association, and Kei Okamura, Portfolio Manager of Neuberger Berman, shared the evolution of corporate governance in Japan.
Although Japan has been enhancing its corporate governance, there are many opportunities to improve including the diversity and skill sets of boards that can increase employee productivity, company profitability, and balance sheet efficiency. This could lead to more sustainable and valuable companies. An additional key point included how corporate governance should be looked at as integrated with tackling environmental and social issues. The Japan Region will be hosting another virtual ESG event on October 14 (U.S.) / October 15 (Japan).
Thank you to Darin Arita for the write-up!