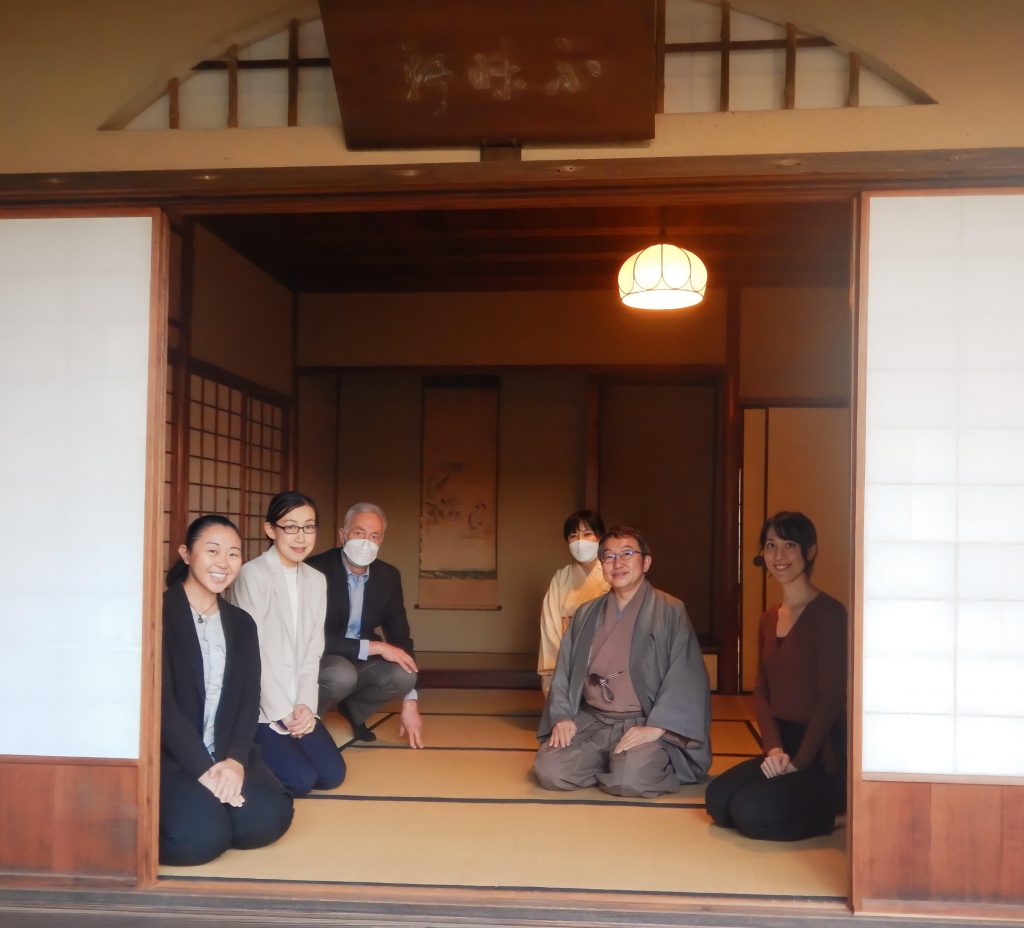 On November 19, the Japan regional book club visited the  "Fumaiken" tea house at Gokokuji Temple (built in 1681 by the fifth shogun Tsunayoshi Tokugawa) on November 19 to experience and discuss the cultural and historical significance of tea ceremony in Japan with Mr. Gishio Horiuchi, a tea master of the Enshu-ryu school. 
The workshop was preceded by the book club's reading session of The Book of Tea which was published in 1906 by Kakuzo Okakura. Mr. Okakura was an art historian and philosopher, who wrote the book in English to introduce the culture and spirit of the tea ceremony through the lens of Zen, Taoism and art, to western countries.
Interesting fact: Kakuzo Okakura learned English while attending a Christian missionary school and studied under prof Ernest Fenollosa at the Tokyo Imperial University. He was the curator for the Museum of Fine Arts, Boston and inspired American art collector Isabella Gardner's interest in Japanese culture and East Asia art through their decade long friendship, which ended with his passing. In May, the museum honors Asian Pacific American Heritage month by celebrating Kokuzo and his influence on the museum.
Thank you to Eriko Stronach for the above written content!