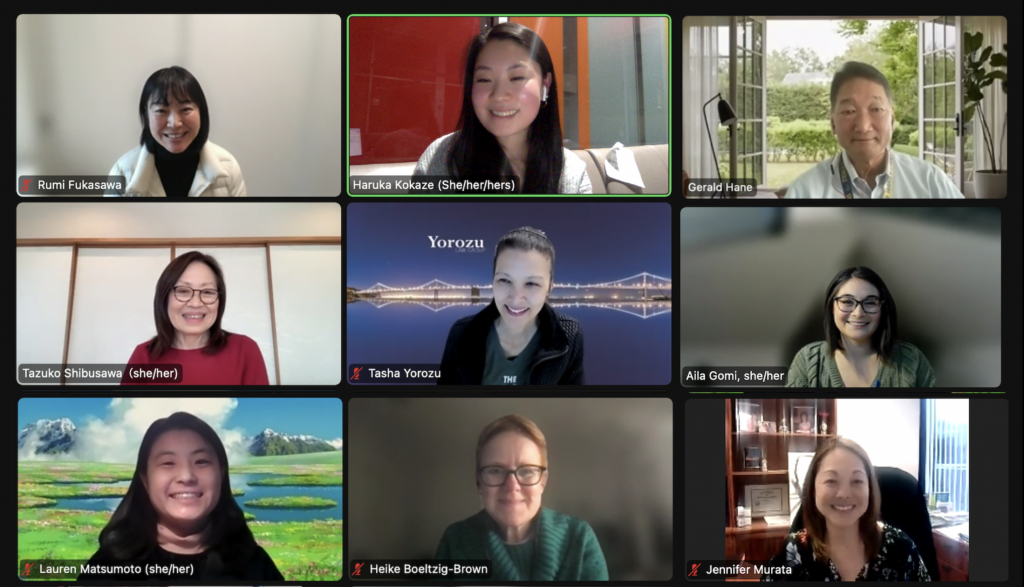 On January 25 (U.S.) and January 26 (Japan), the USJC Outreach and Allyship (O&A) Committee and Mental Wellness Affinity Group (MWAG) hosted their first collaboration where they discussed how to use inclusive language to address mental health topics in our everyday lives. 
The conversation began by highlighting the fact that using person-first language is important in the fight against the stigma associated with mental illness. For instance, saying "They are living with schizophrenia," utilizes person-first language, as opposed to "They are schizophrenic." This is because using language that puts the person first allows them to be viewed as a person first rather than just as someone with a mental illness. 
The group then went into small breakout rooms to discuss situations where someone used a word or phrase related to mental illness that made them uncomfortable and reflect on phrases we often find ourselves using that are not inclusive. The group also worked on coming up with alternative words and phrases to avoid using non-inclusive language replacing phrases like "ladies and gentlemen," "manmade," or "hi guys" with phrases such as "friends and folks," "human made," and "y'all. "  
If you are interested in getting involved in the Outreach and Allyship Committee, please email Lauren Matsumoto via [email protected].
If you are interested in getting involved in the Mental Wellness Affinity Group, please email the group via [email protected].
Thank you to Haruka Kokaze and Aila Gomi for the above written content and photo!