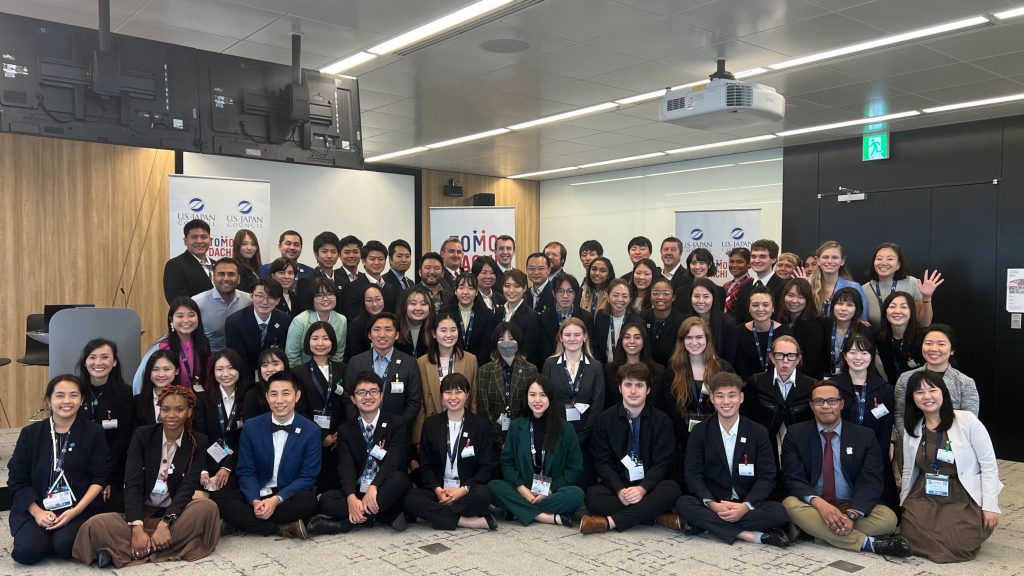 On October 26, over 65 young leaders from the TOMODACHI and Watanabe programs heard personal and historical experiences from a Japanese American lens. 
USJC Associate Eriko Stronach talked about her experiences as a Japanese American growing up in Niigata and Boston; Nate Gyotoku, introduced the legacy of the Meiji Gannen Mono, the first Japanese immigrants who came to Hawaii; and finally Patrick Newell gave a powerful lesson on storytelling. JASP Intern Sarina Noma opened the session by introducing the program. 
They represented the U.S.-Japan Council Japanese American Storytelling Program that highlights the spectrum of different Japanese American experiences – generational, regional, multiracial, etc. – through the power of storytelling. The session was held at the Google Office in Shibuya, as part of the U.S.-Japan Council Annual Conference. 
Select photos from the event can be viewed here.