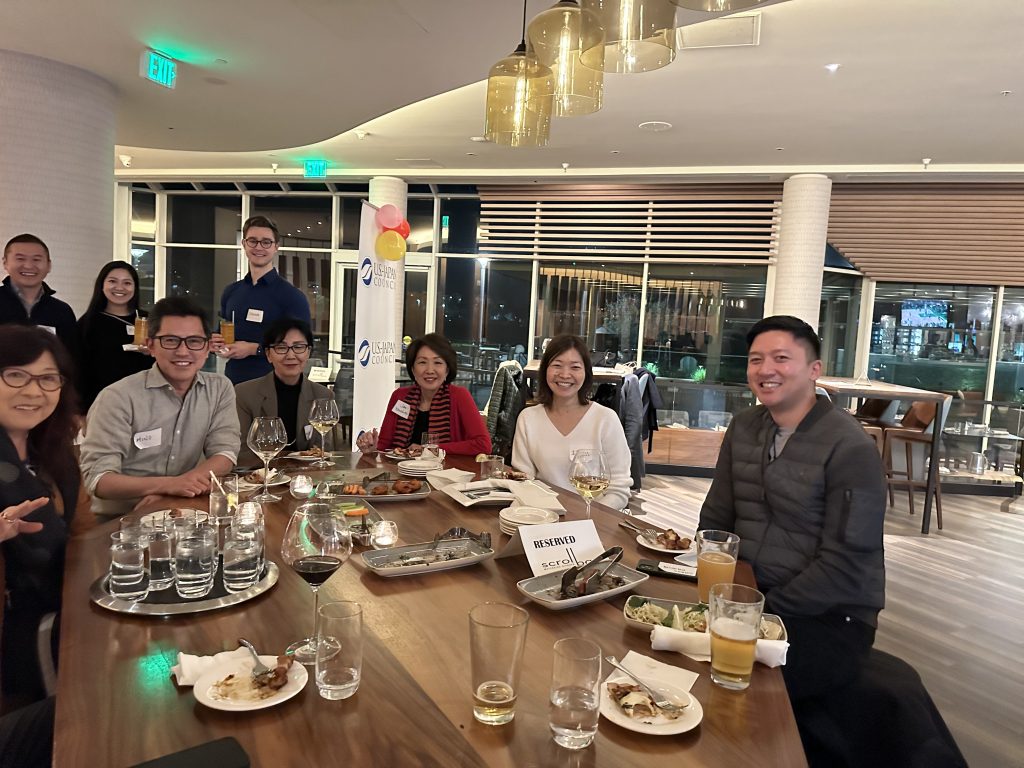 USJC NorCal members gathered on January 26 at the Scroll Bar Waterside Kitchen in Redwood City for a Shinnenkai to kick off the Year of the Rabbit. Many Council members have joined USJC during the pandemic, and this was the first time for some members to meet in person. For other members, the event was an opportunity to reconnect with familiar faces and to enjoy each other's company over drinks and food.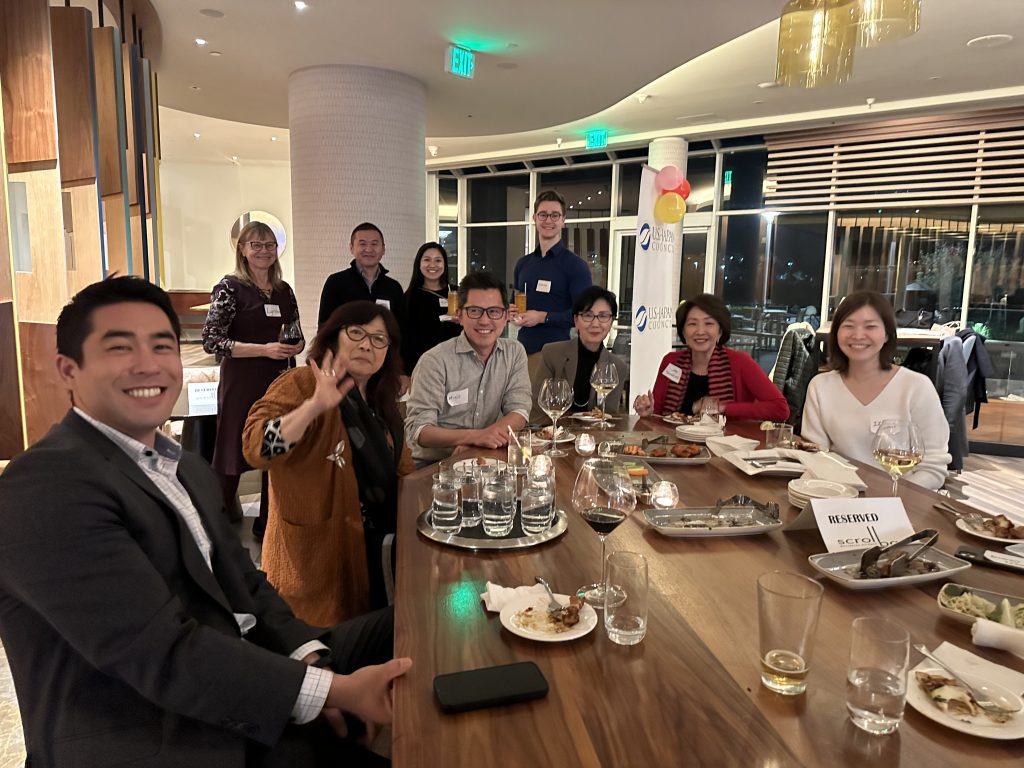 Attendees included USJC Board Members local to the area, like USJC President Suzanne Basalla, Andrew Ogawa, and Minoru Tsumura. Board Member Yoh Kawanami also joined the lively group from Hawaii. Emerging Leaders Program alumni also had a chance to connect and meet each other – many of whom attended the USJC Annual Conference in Tokyo in October. Looking forward to 2023, members discussed future meet-up ideas, such as a picnic at the Hakone Garden, sake tasting, and tech panels. The USJC NorCal members welcome both local and out-of-state visitors and look forward to seeing everyone at future events!
Thank you to Saki Takasu for the written content and photo! Dianne Fukami (JALD '09) also contributed photos to this piece.