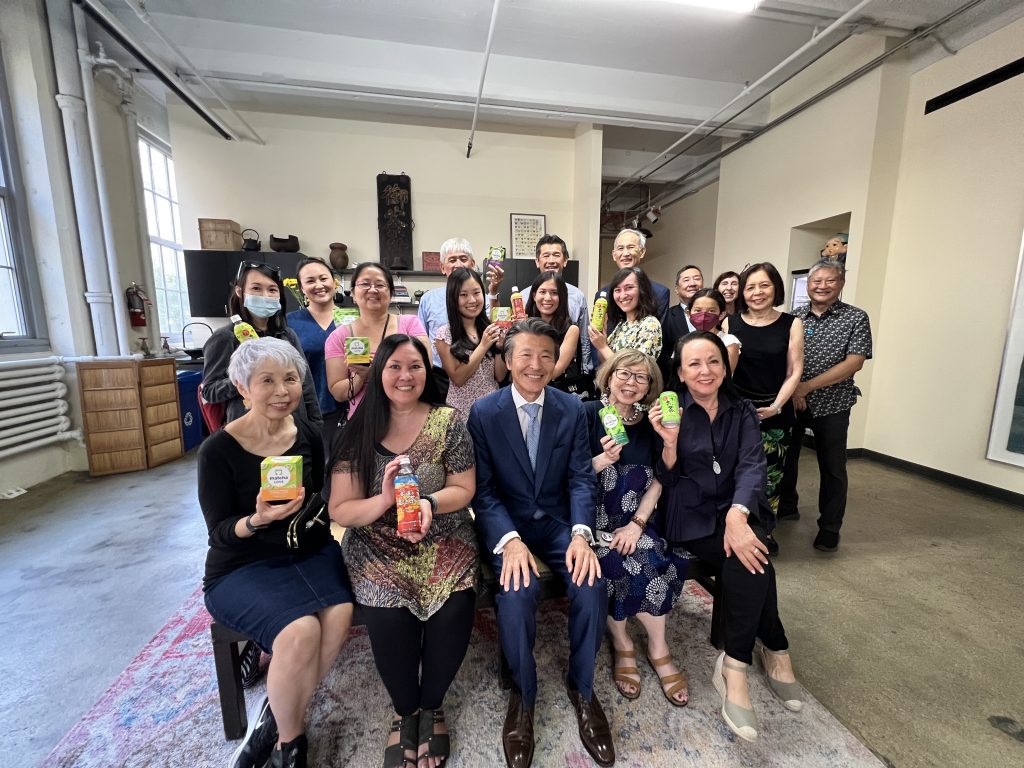 On Tuesday, August 30, more than 20 members of USJC's New York Region gathered in Industry City, Brooklyn. The evening began at ITO EN's showroom, where USJC Board Director and New York Region Vice-Chair Rona Tison shared refreshing green tea blends and matcha lattes with the group. The group walked to Japan Village, a complex anchored by Sunrise Mart Japanese grocery store and a food court serving everyone's favorite Japanese comfort foods. After exploring The Loft, a beautifully appointed public space that opened in March 2022 and has a tatami mat room for tea ceremonies, a Japanese beauty products store, a ceramics shop, BookOff, and Daiso, they went to the food court to select our dinner. They enjoyed yakisoba, ramen, curry, zaru soba, sushi, and more together on the courtyard, which has the feeling of a small town in Japan.
This event marked the New York region's first in-person get together since last July, and attendees were excited to meet new members. We look forward to deepening established and new relationships as we plan more events in the future.
Thank you to Susan McCormac for the above content and photos!