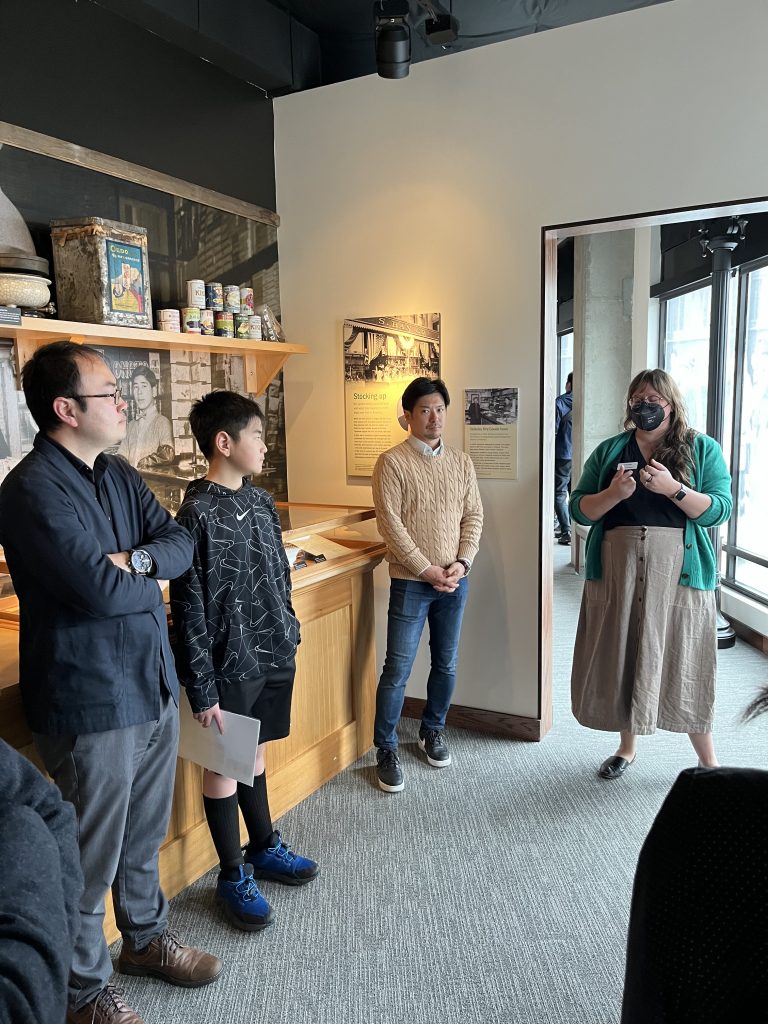 USJC's Pacific Northwest Region recently collaborated with the Japanese American Museum of Oregon to host members of the Japan Business Association (JBA) of Oregon and their families on a bilingual guided tour of the Museum on April 16. The Museum commemorates the history of the Nikkei of Oregon and is situated in the heart of what was Nihonmachi Portland.
After the tour, members socialized and recalled the most impressive – and, in some cases, sad – exhibits. One exhibit displays Minoru Yasui's Medal of Freedom appropriately in a dark jail cell from the era of his incarceration. This inaugural tour was so well received that the Japan Business Association will try to organize a tour annually for new arrivals to Oregon to share an important story that will make a lasting impact on the JBA members who attend. The Pacific Northwest region extends sincere thanks to the Museum staff for this wonderful afternoon.
Thank you to Verne Naito (Naito Corporation) for the above photos and content!