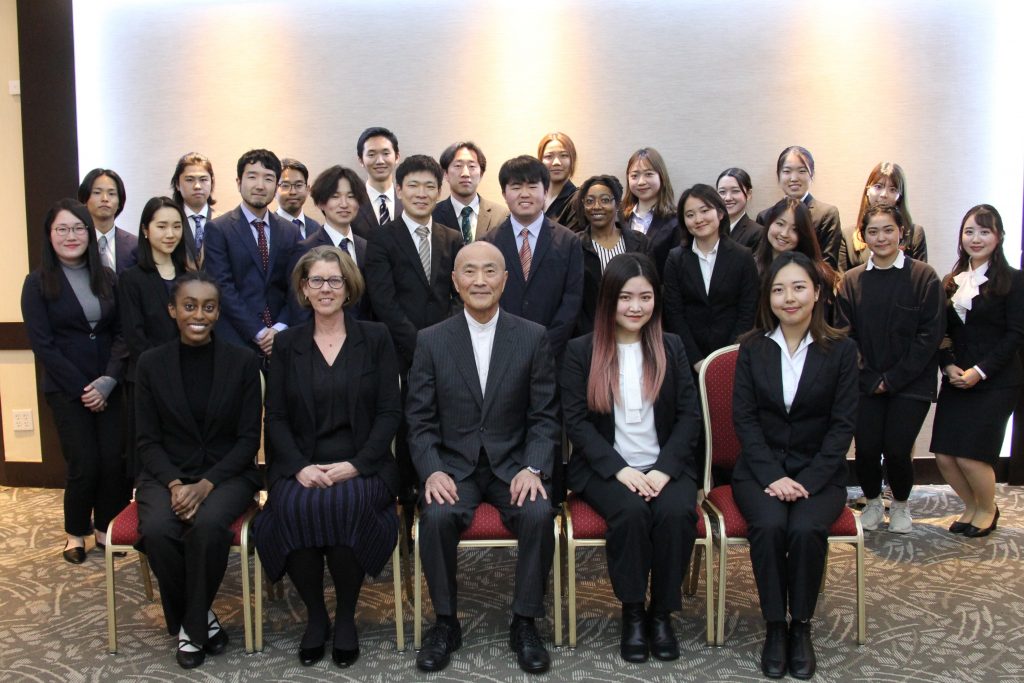 Twenty four members of the 2022-2023 Watanabe Scholars cohort gathered in Los Angeles on February 24-26 for a weekend of leadership programming. Students were treated to panels that consisted of both U.S.-Japan Council Associates and past Watanabe Scholarship recipients, all of whom shared valuable insights and career advice with the cohort. Mr. Toshizo "Tom" Watanabe also generously took his time to engage with the students about their dreams and how they could make those dreams a reality.
USJC Associates Micheal Sueoka (SteadyMD, ELP '17), Kenyon Mayeda (TDW+Co, ELP '12) and Mia Russell (Japanese American National Museum, ELP '22) shared their respective career journeys with the Watanabe scholars, touching on a variety of topics, including taking risks early in one's career, the importance of networking, mental health and how important it is to celebrate the little things over the course of their careers. The Watanabe Scholars also had an opportunity to interact with past Watanabe Scholarship recipients Sakura Hoshi, Masumi Abe and Miho Namba, who shared their respective experiences finding work in the United States.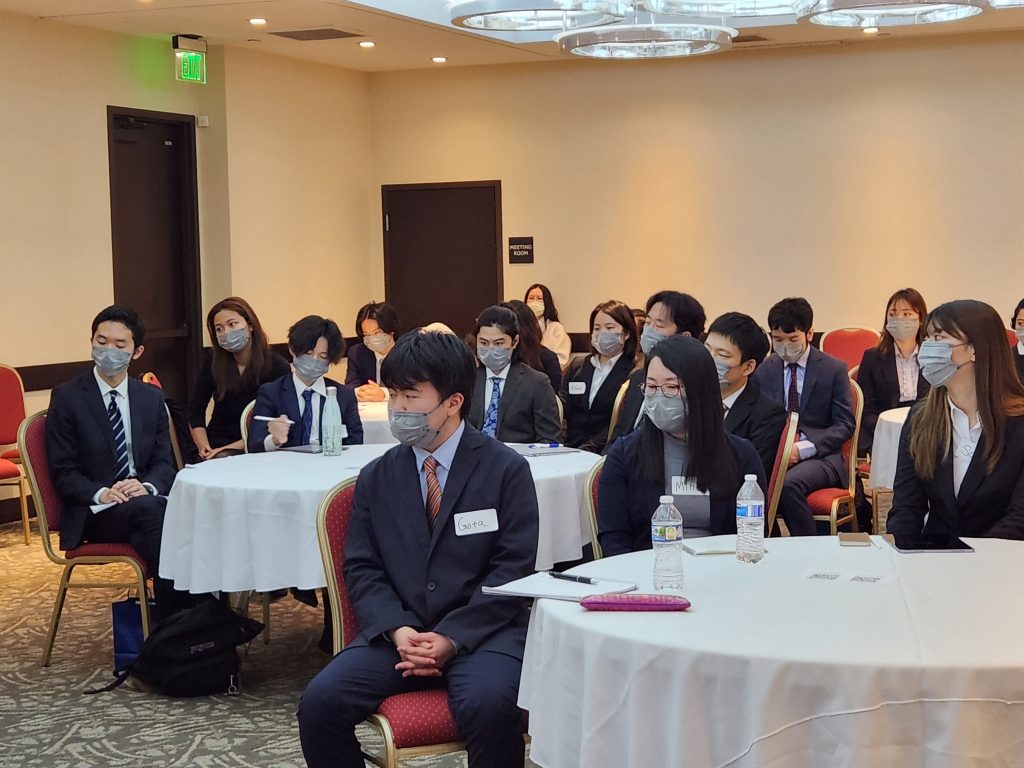 The highlight of the weekend for many was meeting Mr. Watanabe, who walked the students through a visualization exercise that culminated in the students sharing their goals and dreams with their cohort.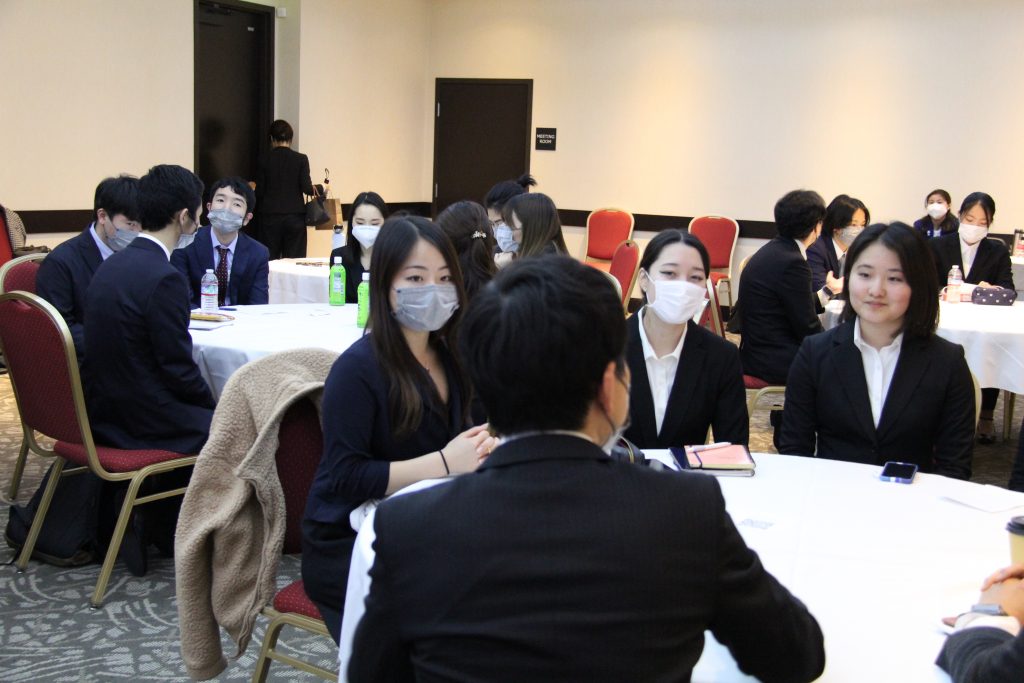 The program wrapped with a presentation by Council Leader Mitch Maki (Go for Broke National Education Center) and a visit to the Japanese American National Museum, both of which gave the Watanabe Scholars an opportunity to learn more about the Japanese American incarceration experience and history.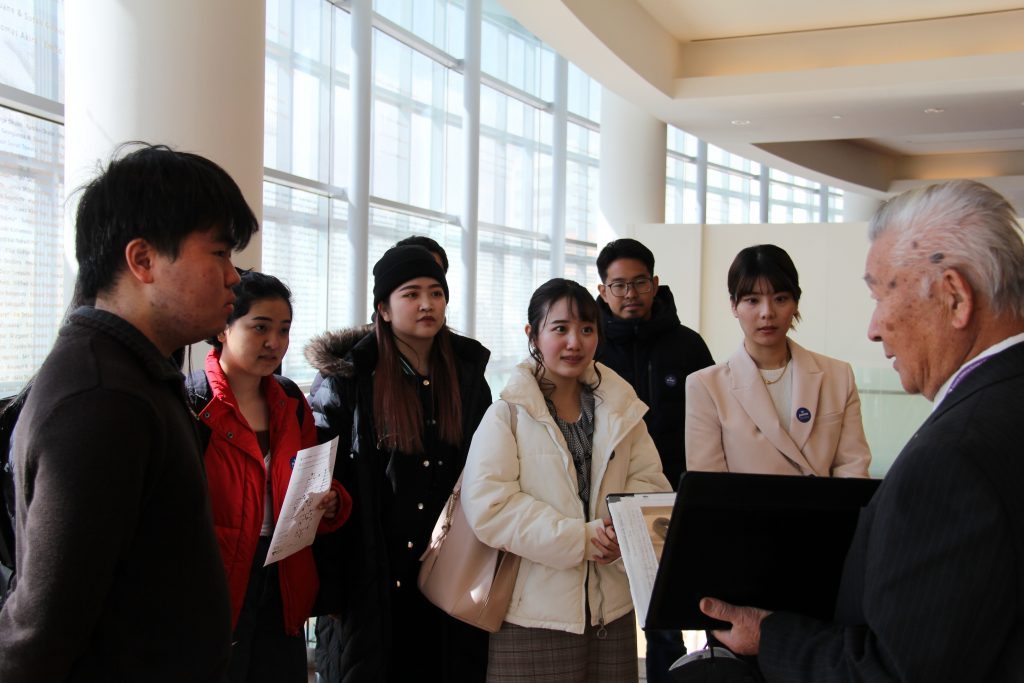 "This program gave me a sense of purpose and a sense of direction," Ayano Nakamura shared. Thanks to the scholarship, she says, she has been able to "connect with USJC members and Watanabe Scholars who are emerging professionals. I was also inspired to try to find direction in my life. My first year I didn't know [anyone, but] over time with the scholarship and community, I was able to develop a sense of belonging and direction. I think it was a beautiful experience.  I look forward to being a USJC member."
Thank you to all of the members of the U.S.-Japan Council community and staff who made the weekend such a success. More photos can be viewed here.