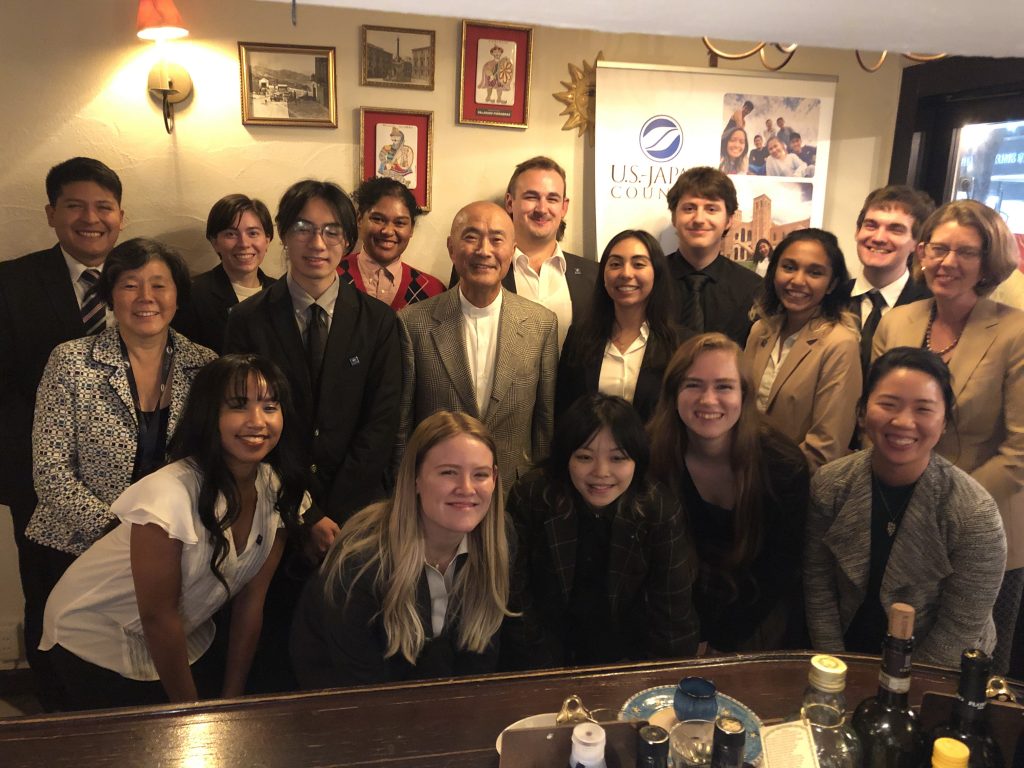 Twelve American Watanabe Scholars took part in the Next Generation Summit and Watanabe Scholars Leadership Training, which occurred in conjunction with the 2022 Annual Conference. A networking dinner was coordinated on October 26, with ten Japanese alumni of the Watanabe Scholarship and the twelve American scholars in attendance. The Scholars also had a chance to meet with Mr. Toshizo ("Tom") Watanabe, Ms. Suzanne Basalla and Ms. Susan Morita over dinner on October 27.
The scholars were deeply moved by Mr. Watanabe's speech at the Annual Conference and expressed their sincere gratitude for being selected as a Watanabe Scholar. Some scholars remarked that being able to network with Conference attendees, connecting with other like-minded participants through the Leadership Training, as well as getting to know the other Watanabe Scholars were truly meaningful.
More photos can be viewed here.