Ms. Ann Teranishi
Secretary, USJC
President & Chief Executive Officer
American Savings Bank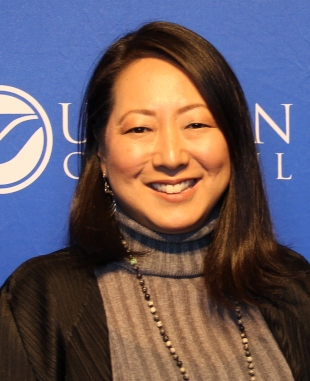 Ann Teranishi is President and Chief Executive Officer of American Savings Bank (ASB) and a member of the ASB Board of Directors.
Ann has been at ASB since 2007. She previously served as Executive Vice President of Operations and was responsible for delivering operational improvements to enhance overall customer experience. She played a key role in transitioning ASB from more traditional branch-centric operations to online and other self-service options, which have become increasingly popular with customers.
Among her various management positions at ASB, Ann also was responsible for developing an enterprise-wide compliance program, leading the retail credit team to best-in-class fulfillment times for consumer loans, and heading strategic initiatives to enhance ASB's quality of customer service.
Ann serves as an executive mentor with the Chamber of Commerce Hawaii's Young Professionals Mentor Hawaii program. She has helped cultivate local talent by sharing her time and expertise with up-and-coming women leaders in Pacific Business News' Mentoring Monday and has participated as a speaker in multiple Hawaii Business Magazine Wahine Forums.
Ann has received numerous recognitions for her business, leadership and community contributions, including Pacific Business News' Women Who Mean Business, Hawaii Business Magazine's 20 for the Next 20, Girl Scouts Women of Distinction and YWCA's LeaderLuncheon award. Ann is an Omidyar Fellow and serves on various boards including Hawaii Executive Collaborative, Island Insurance Company, U.S.-Japan Council and Catholic Charities of Hawaii Board of Advisors. She is also a trustee for Punahou School and member of the Hawaii Business Roundtable and Hawaii Bankers Association Executive Committee.
Ann holds a Bachelor of Arts in International Relations and Economics from Claremont McKenna College and her Juris Doctorate from the University of California, Hastings College of the Law. She is a graduate of the Pacific Coast Banking School at the University of Washington's Graduate School of Business and the Stanford Graduate School of Business Emerging COO program.