Ms. Kathy Matsui
Co-Chair, USJC
General Partner
MPower Partners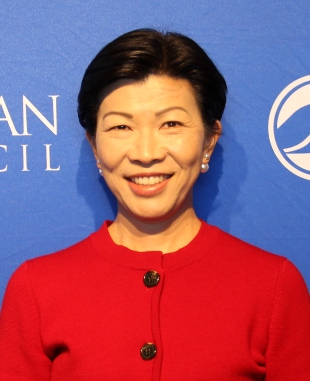 Kathy is a co-founder and General Partner of MPower Partners, Japan's first ESG-focused venture capital fund. She previously served as Vice Chair of Goldman Sachs Japan and Chief Japan Equity Strategiest from 1994-2020
Kathy was ranked No.1 in Japan Equity Strategy by Insitutional Investor magazine multiple times, she was chosen by The Wall Street Journal as one of the "10 Women to Watch in Asia" in 2007, and she was also named to Bloomberg Markets magazine's "50 Most Influential" list in 2014. Her 1999 ground-breaking "Womenomics" researched spurred the Japanese government to incorporate Womenomics into its 2015 growth strategy. Kathy has served on nuemerous government committees aimed at promoting diversity in Japan, and she has advised many companies and policymakers on global best practices in corporate governance. Her best-selling book, "How to Nurture Female Employees" is based on lessons learnred from her 30-year finance career.
Kathy serves as an external board director of Fast Retailing, Inc., adjunct professor at Kyoto University's Graduate School of Management, board member of the Asian University for Women (AUW) Support Foundation, director of the Fast Retailing Foundation, member of the Council on Foreign Relations, The Nature Conservancy Asia Pacific Council, Yamauchi Foundation, the Bretton Woods Committee Advisory Council, Keizai Doyukai,the Japan Society Fund Against Breast Cancer, and the Mori Art Museum Board of Trustees. She previously served as an external board director for Paidy.
Kathy earned an AB, magna cum laude, in social studies from Harvard University and an MA from John Hopkins University, School of Advanced International Studies. She conducted research on Japanese foreign policy at Kobe University Graduate School on a Rotary Scholarship. She is a mother of two and resides in Tokyo.