Emerging Leaders Program (ELP) 50
Overview
[To view in Japanese, please click the 日本語 link in the top right corner of your screen.]
The ELP 50 Initiative will be a landmark trip that gathers 50 of the top next-generation Japanese American leaders to experience Japan and connect with their Japanese counterparts in a way that only USJC can facilitate. It is a strategic program designed to strengthen the political, cultural, economic, and personal ties between young Japanese American and Japanese leaders.

The initiative has three primary goals:
1. For ELP alumni to learn about Japan more deeply.
2. To increase the visibility of Japanese Americans within Japanese society.
3. To strengthen ties between ELP alumni and Japanese leaders.
Introducing the ELP 50 Delegates
Dana Baba (ELP '19)
General Dentist, US Navy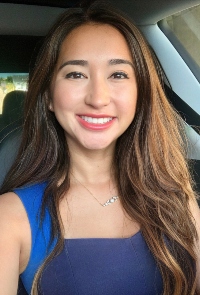 Dr. Dana M. Baba is an active duty Officer in the United States Navy in San Diego, California. She is originally from Simi Valley, California and attended UC Berkeley for her undergraduate education, receiving a B.A. in Psychology. In 2016 she graduated with high honors from the University of the Pacific Arthur A. Dugoni School of Dentistry, obtaining her Doctor of Dental Surgery (D.D.S.) degree. Dana currently works as a General Dentist and the Command Fitness Leader at the fast-paced Marine Corps Recruit Depot Dental Clinic, a bootcamp facility for the United States Marine Corps that treats 16,000 recruits annually. She also works part time at Regents Dental Group private dental office in La Jolla, CA. Outside of her professional life, Dana enjoys teaching marching band at Rancho Bernardo High School and bonds with her community through her involvement with Junior League San Diego. Her passions include running, eating, hiking, cooking, playing video games, and spending time with animals.
David Kenji Chang (ELP '15)
Investor, AN Capital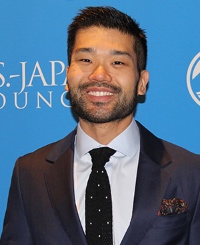 Mr. Chang is a private investor and advisor to growth companies in New York City, California, and Japan. Previously, he was portfolio manager for Tyvor Capital, LLC, a hedge fund he co-founded in 2013 that focused on the consumer sector. Previously, he held investment positions at Citadel Investment Group and SAC Capital in Chicago and London. He is also a freelance editor, writer, and content producer for magazines. Mr. Chang is a USJC Board Member and chairs the board's Finance Committee. He also participated in ELP in 2015 and the TOMODACHI-Mitsui & Co. Leadership Program in 2017. A California native, Mr. Chang graduated from the University of Pennsylvania as a Joseph Wharton Scholar with a B.S. in Finance, a B.A. in English, and a minor in Asian and Middle Eastern Studies. Upon graduation, he was awarded a Fulbright Fellowship to research finance and economics at Tohoku University in Japan.
Yuga Cohler (ELP '19)
Engineering Lead, Coinbase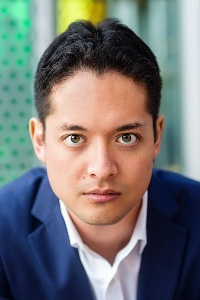 Yuga Cohler maintains a dual career as a cutting-edge technologist and award-winning orchestral conductor. After an eight-year stint at Google, he began a career in blockchain and cryptocurrencies, leading the development of Ethereum L1 integrations and liquidity infrastructure at Coinbase. As a conductor, Cohler serves as the music director of the Ridgefield Symphony Orchestra. He is a frequent guest conductor of the Tokyo Philharmonic and recently led the group on a sold-out tour to Carnegie Hall featuring the music of Japanese rock star Yoshiki. He is the winner of the Paolo Vero Prize at the Toscanini International Conducting Competition, and his work has been featured in such outlets as TIME Magazine, Rolling Stone, The Atlantic, and the Aspen Ideas Festival. Born to a Japanese mother and American father, Cohler speaks Japanese fluently and holds degrees from Harvard College (B.A., summa cum laude) and the Juilliard School (M.M.). He serves on the ELP Steering Committee and is an organizer of the ELP 50.
Tyler Fujita (ELP '21)
Study Tours and Global Engagement Director, Pacific & Asian Affairs Council (PAAC)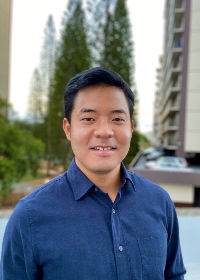 Tyler Fujita is the Study Tours & Global Engagement Director at the Pacific & Asian Affairs Council (PAAC), a global education organization. In this role, Tyler oversees the study tour program, which creates opportunities for high school students to travel abroad to countries in the Asia-Pacific region, including Japan. Before PAAC, Tyler spent four years at SEEQS, an innovative public charter school in Honolulu. He also brings previous experience as a management consultant and nonprofit program officer. Tyler earned a B.S. in Business Administration from the University of Southern California and is currently pursuing a M.Ed. in Curriculum Studies from the University of Hawaiʻi at Mānoa. On the weekends, he enjoys playing the electric guitar, going for rides on his road bicycle, and eating with friends.
Claire Fukuoka (ELP '18)
Senior Transportation Manager, Austin, Tsutsumi & Associates, Inc.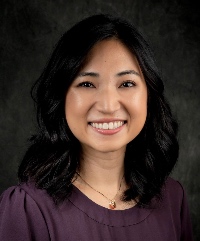 Claire Fukuoka is a Senior Transportation Manager for Austin, Tsutsumi & Associates, Inc., a mid-size locally-owned engineering firm, with eleven years of experience managing transportation engineering projects within the State of Hawaiʻi. Claire is a Professional Engineer (PE) and earned a Master of Business Administration (MBA) from the University of Hawaii Shidler School of Business in 2016. Claire is passionate about collaboration and teamwork, and has the enthusiasm to engage, support, build relationships, and create positive change at work and in the community. At work, she enjoys projects that collaborate on master planned transportation systems and multimodal accessibility. Claire also serves on her company's Health & Wellness and Olelo newsletter committees that foster a connected company culture. Beyond her career in transportation, Claire is actively involved in the community, having served board positions with the American Society of Civil Engineers Younger Member Forum, Institute of Transportation Engineers, U.S.-Japan Council Emerging Leaders Program, and Honolulu Japanese Junior Chamber of Commerce. Claire has also been recognized as a Pacific Business News 40 Under 40 Honoree and selected for the Patsy T. Mink Leadership Alliance: Cohort 5, a ten-month women's leadership program. During her free time, Claire enjoys hiking, cooking, and tending to her houseplants.
Naomi Funahashi (ELP '11)
Manager, Reischauer Scholars Program and Teacher Professional Development, Stanford Program on International and Cross-Cultural Education (SPICE), Stanford University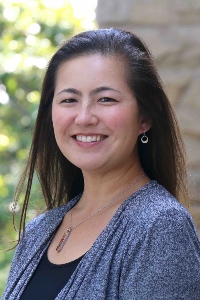 Naomi Funahashi manages the Reischauer Scholars Program (RSP) and teacher professional development for the Stanford Program on International and Cross-Cultural Education (SPICE) at Stanford University. The RSP is an online course on Japan and U.S.-Japan relations taught annually to 25 selected high school students across the United States. As her students engage with diplomats, scholars, experts, and peers from across the U.S. and Japan, Funahashi aims to deepen their cross-cultural understanding and broaden their global perspectives. She was the recipient of the 2017 Elgin Heinz Teacher Award by the U.S.–Japan Foundation. She holds a B.A. in international relations from Brown University, teaching credential from San Francisco State University, and her Ed.M. in Global Studies in Education from the University of Illinois, Urbana-Champaign. She resides in the San Francisco Bay Area with her husband and two young sons.
Rayfe Gaspar-Asaoka (ELP '20)
Partner, Canaan Partners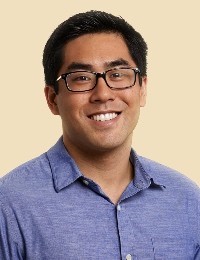 Rayfe Gaspar-Asaoka is a Partner at Canaan, an early stage venture capital firm that invests in emerging technology and healthcare companies based out of the Bay Area in California. Rayfe focuses on leading investments in frontier technology, including artificial intelligence, robotics and space, as well as enterprise and infrastructure software. He earned a Master's in Electrical Engineering from Stanford University and a B.S. in Electrical Engineering from the University of Southern California. Rayfe was born and raised in Hawaii. In his free time, he enjoys eating, golfing, and any water-related sports.
Kimberly C. Haruki (ELP '17)
VP, Director, Brand & Communications, Central Pacific Bank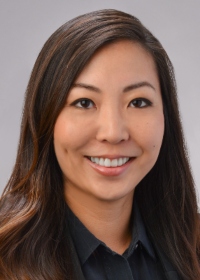 Kimberly Haruki is Vice President, Director, Brand & Communications at Central Pacific Bank, a Hawaii-based financial institution founded in 1954 by Nisei WWII veterans, including the late Senator Daniel Inouye. Since joining Central Pacific Bank in 2018, Kim is now responsible for the organization's impact on customers and the community – accountable for advertising, brand management, public relations, special events, and community relations. She helped to establish the organization's first employee resource group for women leaders, launched WE by Rising Tide, an accelerator program for women entrepreneurs, and currently serves on the board of directors for the Central Pacific Bank Foundation. Prior to joining Central Pacific Bank, Kim was Senior Director of Integrated Marketing at PacRim Marketing Group, a marketing firm with offices in Hawaii and Tokyo, Japan – focused on marketing and technology solutions for U.S. brands seeking to grow their businesses in Japan and Asia. Kim served on the Board of Directors of the YWCA Oahu and is a member of the U.S.-Japan Council's Emerging Leaders Program. She received her B.A. in Business Administration from Loyola Marymount University.
Dana Fujiko Heatherton (ELP '11)
Head of Dense Urban Market Operations, Waymo/Google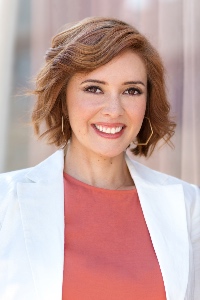 Dana Fujiko Heatherton is Head of Emerging Markets for Waymo, the leader in autonomous driving car technology (formerly known as the Google Self Driving Car Project). Prior to Waymo she served as Chief Operating Officer of GIG Car Share, where she scaled the company to profitability and built the largest free-floating car share and all electric vehicle fleet in the nation. In 2020 she was named Top 20 Most Influential Women in Mobility. Previously she helped establish A3Ventures, the new Innovation Lab and Venture Capital arm of the Automobile Association of America (AAA) to enter new verticals to support services in the home and aging populations. Prior to that she worked in Oil Trading and Brand Strategy for Shell in Houston, TX and in Finance for the Capital Group in LA. In college Dana interned for Irene Hirano-Inouye at the Japanese American National Museum and has been actively involved in the community ever since as Board Member of the National Japanese Memorial Foundation, Regional Chair of the U.S.-Japan Council, Strategic Advisor to the Women's Startup Lab, alumni of the TOMODACHI-Mitsui Leadership Program, and a TV reporter for local Japanese news. She is a yonsei from Los Angeles and graduated from UCLA with a degree in American Literature. She lives in San Francisco with her husband and two children Kazuo (8) and Rei (1).
Danielle Higa (ELP '17)
Senior Associate, Nonprofit Professionals Advisory Group (NPAG)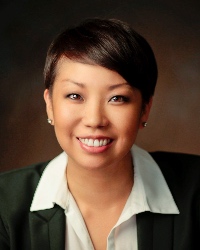 Danielle is a Senior Associate at Nonprofit Professionals Advisory Group, LLC. (NPAG) which specializes in top-tier social sector talent strategy and search. She comes to NPAG with over 14 years of nonprofit, community relations and fundraising experience ranging from grassroots organizations to higher education. Prior to joining NPAG, Danielle served as the first Fund Development Manager at Densho, a Seattle based Japanese American history and social justice organization which digitally preserves and shares the Japanese American WWII incarceration experience. Over five years, she helped build the development program and lead efforts to increase overall support and community engagement on a national level. Preceding Densho, she served as the University of Washington's Assistant Director for Advancement representing Southern California's alumni engagement and fundraising efforts. ELP class of 2017, Danielle continues to help lead the Pacific Northwest Region's member engagement activities to bridge relationships and build community. Danielle holds a B.A. in American Ethnic Studies from the University of Washington.
Nozomu Tim Higashide (ELP '14)
Director of Business Operations, Sakura Square
Nozomu Tim Higashide is the Director of Business Operations for Sakura Square, a hub for the Japanese and Japanese American community in Colorado. Tim manages the daily operations of the mixed use block that includes high rise residential, commercial and retail buildings, and shared community spaces. He also serves as one of the project executives for their redevelopment project, working with the ownership boards and a team of international developers to revitalize the community hub.
Tim has been active in the community through his work as Board Chair of the Japanese Business Association of the Rockies, Executive Vice President of the Japan America Society of Colorado, Regional Co-Chair of the U.S.-Japan Council Mountain Region (ELP 2014). He has also served on the Mayor's Asian Pacific American Commission in Denver, Downtown Denver Partnership's CityRise Steering Committee, and as an Advisor to the Study Colorado Board.
Tim holds a BA in International Affairs from the University of Colorado Boulder, MBA in Entrepreneurship and MS in Finance from the University of Colorado Denver.
Yuki Inoue (ELP '18)
Reporter, NHK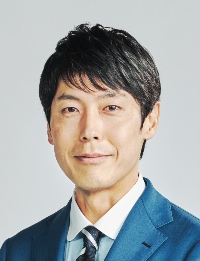 Yuki Inoue is an anchor and reporter for NHK's Kanto region news program Shutoken Network. He joined NHK's domestic division in 2007, starting his career at the Matsue Bureau in Shimane Prefecture. In 2011, Yuki transferred to NHK's Tokyo HQ as a reporter for Good Morning Japan, and extensively covered the communities affected by the Great East Japan Earthquake, reporting directly from ground zero. He continued reporting at News Watch 9, World News Academy, anchored for News7, Close-up Gendai+, and covered multiple news events in various fields, including politics, business, culture and sports. Mr. Inoue is currently focusing on metropolitan issues, COVID-19 and the Ukraine crisis.
Craig Ishii (ELP '13)
Director of Marketing, Inspire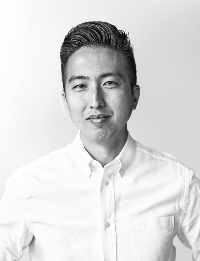 Craig Ishii has dedicated his career to enhancing the ability of businesses and organizations in making a positive social impact. In his early career, Craig served in a number of executive positions with Japanese American community organizations. He served as the Regional Director of the JACL, and the founded and served as the Executive Director of Kizuna. During this time and following, he served on a number of boards, including the Little Tokyo Community Council, and the Go For Broke National Education Center. He continues to consult boards and staffs in nonprofit management, marketing, leadership development. Craig is currently the Director of Marketing at Enspira, an HR tech startup focusing on modernizing employee-first systems, policies and procedures managing all marketing channels, content development, and brand-level initiatives. Craig earned his Masters in Public Administration in 2010 and is a 2007 graduate of UCLA.
Mari Iwahara (ELP '21)
Principal, Sibling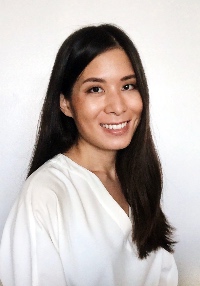 Mari is a branding specialist and cross-cultural marketing consultant. She leads Brand & Design at Google Jigsaw, a think tank whose mission is to protect the open internet against emerging geopolitical issues such as disinformation, censorship, violent extremism, and more. Aside from her day-to-day, she is also the founder of Sibling, a cross-cultural brand consultancy that helps Japanese companies and brands better position themselves for the U.S. market. It also helps American companies work with Japanese clients by bridging differences in business practices, languages, and communication styles. Mari has great interest in decoding cultural nuances through behavioral insights, design thinking, and crafting effective brand stories that resonate across borders. A graphic designer by trade, she holds a BFA with Honors from the Rhode Island School of Design. She was born and raised in New York City, where she still resides today.
Kristin Alm Kamakahi (ELP '20)
Director, Staffing and Operations, Remedy Intelligent Staffing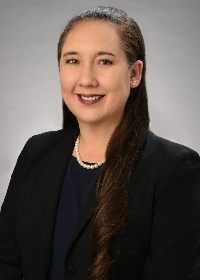 Kristin Alm Kamakahi is the Director of Staffing and Operations at Remedy Intelligent Staffing in Honolulu, Hawaii, where she has worked for over 10 years. Her current responsibilities include managing the staffing team, providing client servicing to various companies, overseeing payroll and benefits processing, and supporting overall operations. Kristin is currently serving on the Board of Directors for the Japanese Cultural Center of Hawai'i and Nisei Veterans Legacy. She is also a past president of the Honolulu Japanese Junior Chamber of Commerce and continues to serve on its board. She has also served in various leadership roles for the annual Cherry Blossom Festival in Hawaii. Kristin was in the U.S.-Japan Council's Emerging Leaders Program (ELP) as part of the 2020 Class. She also participated in the inaugural cohort of the Patsy T. Mink Leadership Alliance (YWCA Oahu), and in the first cohort of the Honolulu Japanese Chamber of Commerce's Hawaii-Hiroshima Emerging Young Leaders Program. Kristin was born and raised in Honolulu, Hawaii. She has both a B.S. in Travel Industry Management and a Master's in Human Resources Management from the University of Hawaii at Manoa. In her free time, she enjoys dancing hula.
Derek Kenmotsu (ELP '17)
AI/ML Business Development Lead, Defense Innovation Unit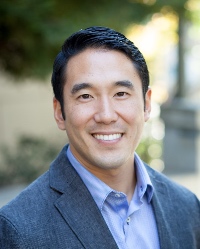 Derek Kenmotsu is a business leader in the tech industry, entrepreneur, and U.S. Army Special Forces (Green Beret) officer. In his current role as the AI/ML Business Development Lead at the Defense Innovation Unit, he provides US Military organizations with artificial intelligence solutions developed by commercial technology companies in Silicon Valley. Previously, he founded an education company in Vietnam that provided corporate training to clients from industries such as telecom, tech, education, and financial services. While working at Apple, he led cross-functional teams to develop and ship various iPhone components. As a Special Forces Team Leader, he advised the Commanding General of the Philippine Army Special Operations Command. He earned his MBA from the UC Berkeley Haas School of Business where he was elected class president and B.S. in International Relations from the United States Military Academy at West Point.
Jessy LeClair (ELP '21)
Senior Manager, Japan Desk, CIC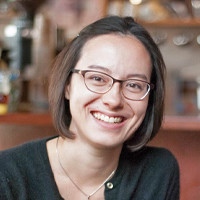 Jessy LeClair works as the Senior Manager of the Japan Desk at CIC, a shared office space company helping entrepreneurs around the world innovate better and faster. She is based at CIC's headquarters in Cambridge, Massachusetts, where she helps Japanese companies connect with the local innovation ecosystem and supports the overseas expansion of startups from Japan. Jessy majored in Biology and Japanese at Williams College. In addition, she holds a Ph.D. in Psychology from UC Santa Barbara with a focus on understanding how culture shapes the mind. Jessy was born and raised in the suburbs of Boston. In her spare time, she enjoys hiking and fruit picking at farms across New England.
Meredith Maimoni (ELP '20)
MBA/MS Candidate, University of Michigan, Ann Arbor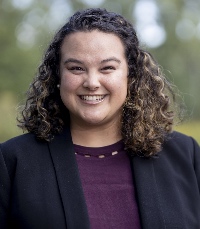 Meredith Rie Maimoni is an MBA/MS Environment and Sustainability graduate student at the University of Michigan – Ann Arbor (UM), graduating in May 2024. Meredith specializes in operations, supply chain, and sustainability to build on her six years of nonprofit fundraising, community engagement, and project management experience. She has worked as a Strategy Consultant for 3M, a Sustainability Consultant for Steelcase, and an Advanced Manufacturing Intern for Stanley Black & Decker, and is now pursuing a career in management consulting. At UM, Meredith serves as President for Michigan Business Women and as a Facilitator for the Center for Socially Engaged Design. In the community, Meredith has years of volunteer service with Leadership Education for Asian Pacifics (LEAP), Project Management Institute (PMI), Center for Asian Pacifics United for Self Empowerment (CAUSE), Little Tokyo Service Center (LTSC), and Long Beach Harbor Japanese Community Center. Meredith is a proud alumna of the University of California, Berkeley with a B.A. in Molecular and Cell Biology.
Kay Makishi (ELP '13)
Chief Growth Officer, BeyondTrucks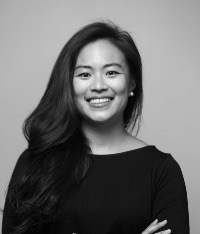 Kay Makishi is Chief Growth Officer at BeyondTrucks, a vertical SaaS startup for the trucking industry backed by Pear VC, Ten One Ten, and others. She serves as an Ambassador for Invest Tokyo, backed by Accenture and Tokyo Metropolitan Government. Previously, Kay was funded by the European Union Entrepreneurs Program to globally scale European startups before serving as Principal at KEM Growth. She started her career in digital marketing for Fortune 500s. She is also a JET Program alumna 2011-2014, served as Chair for National AJET 2013-14, and Okinawa Kenpi Scholar 2010-11. Kay is NYC based, grew up in Amish County Pennsylvania. Both her parents are from Okinawa. Kay has a bachelors from Penn State University and masters from Oxford University.
Kenyon Mayeda (ELP '12)
VP of Operations, TDW+Co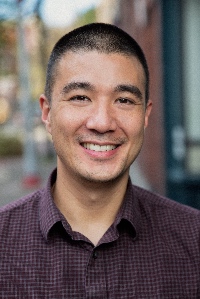 Kenyon Mayeda is the Vice President of Operations at TDW+Co, an advertising and communications agency specializing in reaching multicultural communities nationwide. He has worked with Fortune 50 brands to execute innovative campaigns and currently focuses on driving the agency's operations and strategic planning. In addition, he leads the Community Partnership team focused on outreach to the Asian American, Native Hawaiian, and Pacific Islander audiences. Prior to TDW+Co, Kenyon worked as a Regional Operations Officer, Assistant Vice President, at Cathay Bank focused on retail banking operations, Community Reinvestment Act strategy, and leadership development. He attended the University of San Francisco and has a degree in Business Administration.
Zane Miyamoto (ELP '21)
Partnerships, Stripe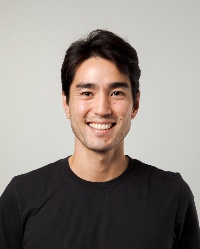 Zane Miyamoto is a Yonsei (4th-generation) Japanese American, a runner, and a technologist. As a young adult, he participated in programs like JACL's Bridging Communities, connecting stories and histories of Japanese American and Muslim Americans and parallel experiences of prejudice, alienation, and hate following 9/11, Executive Order 9066 and WW II concentration camps. He traveled to Japan with a Terasaki students delegation in 2012 and witnessed the devastation of the 2011 earthquake and tsunami in the Tohoku region. Professionally, Zane has worked at various size technology start-ups across lending, financial technology, and software as a service. Zane currently works at Stripe, a payments infrastructure & technology company, looking after key commercial relationships with some of Stripe's most strategic users. Prior to Stripe, Zane oversaw Enterprise Business Development & Product Partnerships at Vimeo, building relationships and integrations with companies like Google, Microsoft, and Amazon.
Joshua Morey (ELP '16)
President, The J. Morey Company, Inc.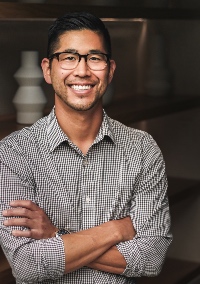 Mr. Morey, 39, is the Chairperson of Ori-gen and President of The J. Morey Company Inc. Ori-gen amplifies the voice of diverse communities throughout America by providing resources, services, and perpetuation planning for independent agents and brokers from diverse backgrounds. With offices in Hawaii, Los Angeles, Orange County, Torrance, and San Jose, California, Ori-gen represents a wide variety of personal, business, and specialty insurance from 25+ national and international carriers. In addition Mr. Morey serves on theBoard of Director's for the US Japan Council, Japanese American National Museum, Little Tokyo Community Council, JEMS (Japanese Evangelical Mission Society), and was recently featured on the cover of IIABA's (Independent Insurance Agents and Brokers of America) national magazine. He is co-founder of KODO Insurance Services (Insuretech) and Chairman of the Board of Arrowood Insurance Services. He has a B.A. in Business Economics, from Wheaton College and a M.A. in Intercultural Studies from Fuller Theological Seminary. In his free time he loves playing baseball and spending time with his wife and three kids.
Lindsay Nakano (ELP '20)
News Producer, ABC7 News KGO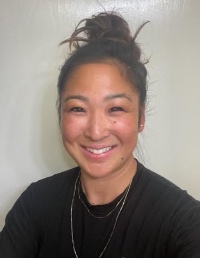 Lindsay Nakano produces the 5 o'clock newscast for ABC7 News in San Francisco. She is a fourth generation Japanese American and Bay Area Native. Through both her personal and professional career she has found success and happiness in helping to amplify the voices and stories of those less often highlighted in the mainstream media; including those of the Japanese American Community. She is honored to be a member of the USJC Emerging Leaders Program.
Kenji Negi (ELP '16)
Business Development Manager, Xandr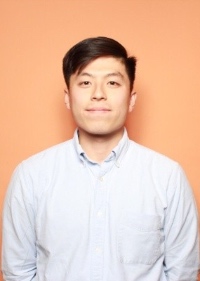 Kenji Negi is a Business Development Manager at Xandr, a Microsoft company. Day to day, he works closely with partners who use the Xandr platform to buy and sell digital media in Japan. Prior to joining Xandr, Kenji worked in commercial roles for various tech/SaaS companies in both the US and Japan. Kenji is a shin-nisei Japanese American born and raised in Chicago, IL. He has been actively involved with USJC ever since his involvement with the 2016 Emerging Leaders Program. Since then, Kenji has volunteered his time for mentorship positions within the TOMODACHI community in Japan, as well as coordinating events for the USJC Japan Region as Co-Chair of the region. Kenji holds a B.A. in Economics and International Studies from DePaul University. In his free time, he enjoys hiking around the mountains outside of Tokyo, cooking up new recipes, and editing videos for his amateur YouTube channel.
Erika Ninoyu (ELP '16)
Senior Legislative Assistant, Congresswoman Barbara Lee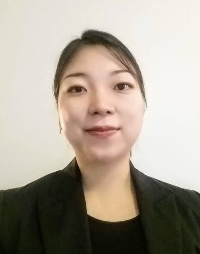 A systems-level leader, policy advisor, musician educator, and cultural ambassador, Erika Ninoyu's ikigai is to enact positive social change through social and inclusive policymaking. While obtaining a Master's in Education Policy and Management from Harvard University to transition from a 10-year career of teaching in public schools, she served as a consultant to Boston Public Schools to expand their virtual education program and the National Congress of American Indians to develop their Climate Action Task Force. Erika currently serves as Congresswoman Barbara Lee's (D-CA) Senior Legislative Assistant, focused on Health, Poverty, Environment and Interior, Energy and Water, and Agriculture. Previously serving Congresswoman Grace Meng (D-NY), her work led to the passage of the House Resolution 908 Condemning Anti-Asian Sentiment Due to COVID-19. Erika is invested in promoting U.S.-Japan relations as Chair of the U.S.-Japan Council (USJC) ELP Steering Committee, founding member of USJC's Outreach and Allyship Committee, the Founding President of the Japan Alaska Association, and former Vice Chair of the Japanese American Citizen League's Alaska Chapter. A musician at heart, Erika continues to perform with the Mark H Rooney Taiko Connection throughout the DMV area.
Stephanie Nitahara (ELP '19)
Senior Program Manager, Community Partners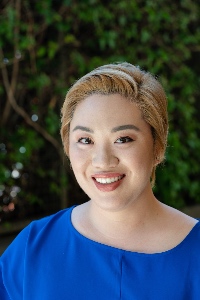 Stephanie Nitahara (she/her/hers) is a fourth-generation Japanese American active in the Little Tokyo community and works at Community Partners as a Senior Program Manager. She's passionate about building sustainable community power, creating inclusive workplaces, and finding innovative approaches to development and philanthropy. Stephanie has vast nonprofit experience locally and nationally, previously serving as the Executive Director of Kizuna and the Interim Executive Director of the Japanese American Citizens League. Stephanie enjoys crafting, finding a new recipe to cook/bake, writing for Yo! Media, and everything about her senior chihuahua-pomeranian.
Niki Robins (ELP '19)
Co-Founder/Content Director, Spectacle Marketing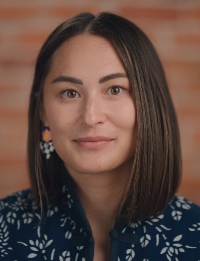 Niki Robins (she/her) is an inclusive marketing consultant, facilitator, and community builder. As the co-founder of Spectacle, she harnesses the power of social media to create intentional content for ever-evolving brands, passionately working to create a digital landscape where inclusivity is the norm rather than an afterthought. Drawing from her bicultural identity, she creates space for reflection around mixedness, belonging, and being queer, encouraging those around her to integrate community care and imagination into their every day life and actions. Niki is also passionate about her involvement with the Japanese American community, participating in USJC's Emerging Leaders Program (Class of 2019) and being a core part of USJC's Mountain Region chapter. She is also the co-facilitator for Mixed Roots, a 6-week workshop that guides mixed-race individuals to explore their intersectional, multifaceted identities.
Brent Sabati (ELP '21)
Digital Content Specialist, Ent Credit Union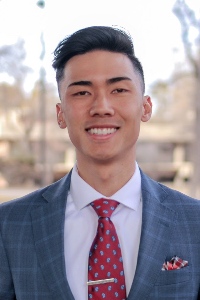 Brent is a financial services and marketing professional with a focus on financial education and behavioral finance. He is currently a Digital Content Specialist Ent Credit Union, where he is responsible for leading the strategy of their digital financial education center. He is also passionate about community involvement, serving on the boards of the Sakura Foundation, Asian Chamber of Commerce Colorado, Ithaka Housing, and Home Front Military Network. There he works on issues related to small business development, DEI and cultural awareness, transitional housing access, and veteran/service member support and services. Brent was born and raised in Hawaii and now resides in Colorado Springs, Colorado. He has had the opportunity to live in Yokosuka, Japan and San Diego California. He graduated from the University of Colorado Colorado Springs with a B.S. in Marketing.
Jacob Saiki (ELP '21)
Chief of Staff, MilkRun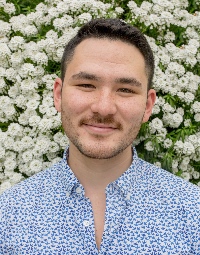 Jacob Saiki is Chief of Staff of MilkRun, an AgTech startup in Texas, Oregon and Washington. MilkRun delivers the best local produce, pasture raised meat, eggs, milk and fresh baked bread sourced from small, local farms directly to your door every week. Jacob joined MilkRun through his work consulting and training early and growth-stage startups with the Equity Capital Collective and is passionate about supporting a more equitable distribution of capital in the entrepreneurial ecosystem. He volunteers with local nonprofits and small businesses, offering pro bono organization development consulting. In 2008, he co-founded Bridge Club Hawaii, a youth organization focused on cross-cultural exchange and friendship born from his continued participation with the Asia-Pacific Children's Convention. Jacob has a B.A. from Willamette University.
Russell Saito (ELP '16)
Advisor, Editorial Department, Nikkei, Inc.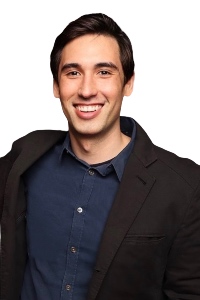 Russell leads Chia Network Inc.'s initiatives in Asia and is a multi-cultural business executive with 15+ years of professional experience in Japan. As an expert in financial technology and corporate innovation, he also serves as an advisor at Nikkei Inc. (Business Newspaper). Previously, he was Vice-President at Trust Capital, one of the largest Mezzanine finance funds in Japan. Russell has held leadership positions with global technology corporations and has extensive cross-sector experience working with governments and nonprofits. Other/Non-profit Experience: Russell served as a Director at IMPACT Japan, a private foundation dedicated to fostering innovation and entrepreneurship in Japan. In addition, he served as the Japan representative for the Kauffman Foundations (GEN) Global Entrepreneurship Network and led Japan's delegation to the Global Entrepreneurship Congress in 2015 (Milan), 2016(Medellín), and 2017 (South Africa). Russell was selected as one of 400 entrepreneurs worldwide to attend the 2016 Global Entrepreneurship Summit (@Silicon Valley hosted by President Obama) organized by the United States federal government.
Steve Sakanashi (ELP '15)
Director of Marketing & Global Strategy, Matchbox Technologies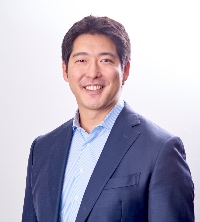 Steve Sakanashi is the Director of Marketing & Global Strategy at Matchbox Technologies, a leading provider of HR technology for Japanese enterprises and local governments, including Japan's first "Government-Run Gig Work Platform." He is responsible for marketing operations across all group companies and leads the company's transition from domestic to global. Prior to joining Matchbox Technologies, Steve founded Sekai Creator, a startup incubator for Japanese university students. He has been a TEDx speaker and consultant to companies and governments, including the Tokyo Metropolitan Government and the Ministry of Economy, Trade and Industry. Originally from Los Angeles, Steve has lived in Tokyo since 2014 and is a board member of the U.S.-Japan Council (Japan). He serves on the ELP Steering Committee and is an organizer of the ELP 50.
Rylan Sekiguchi (ELP '17)
Manager of Curriculum and Instructional Design, Stanford Program on International and Cross-Cultural Education (SPICE), Stanford University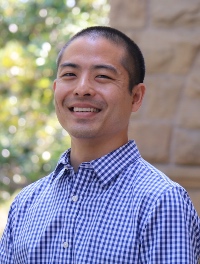 Rylan Sekiguchi is the Manager of Curriculum and Instructional Design at the Stanford Program on International and Cross-Cultural Education (SPICE), where he develops globally themed teaching materials for K–12 and community college classrooms. His publications focus largely on East Asia and include 15 curriculum units, two documentary films, and several online resources. The Association for Asian Studies has recognized him on three occasions with the Franklin Buchanan Prize, an award given annually to an outstanding curriculum publication on Asia for any grade level. He is also the instructor of Stanford e-Hiroshima, an online course for high school students in Hiroshima Prefecture, and the manager of Stanford SEAS Hawaii, a professional development program for teachers in Hawaii. Prior to joining SPICE, Rylan was a teacher at Revolution Prep in San Francisco and an instructor at Hawaii Shotokan Karate in Honolulu, his hometown. He is a graduate of Stanford University.
Ryota Sekine (ELP '19)
Startup Investor, Radical Investors LLC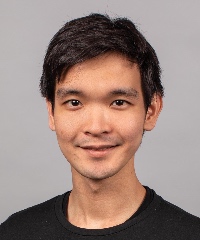 Ryota Sekine is a startup founder and investor based in Chicago. He was born and raised in Singapore to Japanese parents. In 2012, when Ryota was a student at the University of Chicago, he cofounded Cubii, a wellness brand for baby boomers & beyond, impacting over a million people globally, and served as its COO until the company was acquired by a private equity firm in late 2020. Currently, Ryota is working on a newfound passion as a startup investor and second-time entrepreneur with a focus on creating wealth and jobs across the U.S. and Japan. His investment areas have included health & wellness, food & beverage, fintech, crypto, aerospace and enterprise software. Since 2014, Ryota has been an associate member of the U.S.-Japan Council and a TOMODACHI alumnus after participating in the Japan-America Student Conference. Ryota is a daily matcha drinker, J-Pop otaku, NFT collector, and sukiyaki connoisseur.
Aki Shibuya (ELP '21)
Director of Business Solutions, Casey Family Programs
Aki Shibuya is the Director of Business Solutions at Casey Family Programs, where she leads a team of analysts who optimize solutions and services to support the United States' largest operating foundation focused on safely reducing the need for foster care. Previously, she was the Operations & Technology Manager at Washington Women's Foundation and fulfilled a variety of roles at Asian Americans/Pacific Islanders in Philanthropy (AAPIP). Outside of her job, she enjoys engaging in opportunities where her passions in technology, education, and social justice intersect. Aki currently co-chairs the Board of Directors of NTEN, volunteers with Densho as a digital archives transcriber, mentors nonprofit operations and technology professionals, and is an active member of Technology Association of Grantmakers (TAG). Aki holds an M.S. in Information Management from the University of Washington, an M.A. with distinction in South East Asian Studies from SOAS at the University of London, and a B.A. with honors in History from Grinnell College.
Aiko Shimizu (ELP '20)
Head of Japan Public Policy, Government and Philanthropy, Twitter
Aiko Shimizu is the Head of Japan Public Policy, Government and Philanthropy at Twitter and an Adjunct Fellow at the Honolulu-based policy think tank, Pacific Forum CSIS. Prior to Twitter, she has worked on various global policy issues across the private, public, and nonprofit sectors in the United States, Japan, and Germany, including at BMW and Daimler urban mobility joint venture SHARE NOW (formerly car2go), Bloomberg New Energy Finance, the United Nations, and the International Tribunal for the Law of the Sea. She has also been selected as an Obama Foundation Leader, an Atlantic Council Millennium Leadership Fellow, a BMW Foundation Responsible Leader, a Salzburg Global Fellow, and an Asia Society Asia 21 Young Leader. Aiko received her graduate degrees from the University of Pennsylvania Law School and Columbia University's School of International and Public Affairs (SIPA). She received her Bachelor's degree in Political Science and International Studies from the University of Chicago.
Eriko Stronach (ELP '20)
Analyst, BowerGroupAsia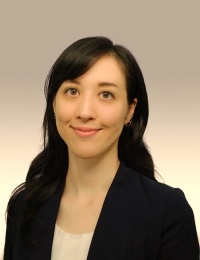 Eriko Stronach is an analyst focusing on policy and political issues shaping emerging technology at BowerGroupAsia. Prior to joining BGA, she was a project manager in the government and external affairs division of Amway Japan G.K. She developed strategic plans to foster public relations with key stakeholders, including local and national governments, the media, academia, think tanks and nonprofit organizations. She analyzed domestic and foreign political and economic developments relevant to the company's business planning. Additionally, Eriko worked at Eurasia Group as a business associate. She managed client relations, supported coordination of projects with analysts and facilitated geopolitical risk consulting. Eriko holds a master's degree focused on security in the Asia-Pacific from the Fletcher School of Law and Diplomacy at Tufts University and a bachelor's degree in Japanese language and literature from the University of Massachusetts, Amherst.
Andrea Sugano (ELP '16)
Senior Strategy Analyst, Vanguard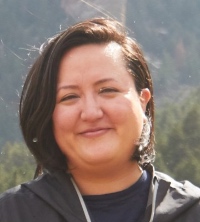 A 2016 ELP alum, Andrea Sugano is a Senior Strategy Analyst at Vanguard. Andrea joined Vanguard in 2020 through their MBA Leadership Development Rotational Program, where she completed rotations on Vanguard's acquisition of the personalized indexing firm Just Invest, human resources strategy, investment marketing, and Vanguard's Personal Advisor Services group. Prior to Vanguard, Andrea worked in the healthcare industry in Chicago at CVS Health and the Vitality Group. Andrea started her career in the Houston energy industry supporting international oil and gas clients and their associates on projects primarily related to Iraq. Andrea obtained her MBA from Yale and her B.A. in economics and philosophy from the University of Texas at Austin. Andrea was born and raised in Houston, Texas to a father of Japanese descent (born in Tokyo) and a mother of Dutch descent. Though she resided in Colorado during the pandemic, Andrea is newly based in Philadelphia, where Vanguard is headquartered.
Jaime Sugino (ELP '17)
Founder and Partner, Bulb Rocket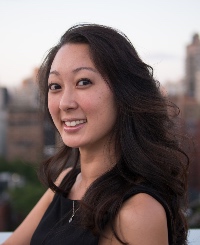 Jaime Sugino is Managing Partner of Bulb Rocket, a web development start-up she co-founded in 2011. She was previously an Investor Relations Manager for Institutional Investor's Conference Division in New York City where she directed marketing strategy and developed audience relationships for the firm's various conferences. Prior to that, she worked as the owner-operator of a restaurant business in Manhattan and as a PR executive. Jaime, who has been a USJC member since 2011, is an alum of the 2017 Emerging Leaders Program and serves on the USJC Investment Committee. She also is a Board Member for Go For Broke. A native of Southern California, Jaime graduated from the University of California Santa Barbara where she majored in Political Science and minored in History.
Lindsey Sugino (ELP '18)
Software Engineer, Bulb Rocket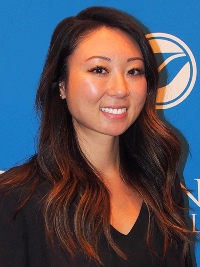 Lindsey Sugino is a software engineer based out of San Francisco and holds a B.A. from UC Berkeley. With over 5 years of experience as a software engineer, her expertise is in building scalable and user-friendly web applications that range from online stores to online investment management. Before becoming a software engineer, Lindsey was an online marketing manager who worked on search engine optimization, content, social media, and email marketing. Leveraging her strategic marketing background, she is focused on building applications that attract and retain a well-defined audience and drive profitable customer action. Lindsey has dedicated her free time to helping women break into software engineering. She helps facilitate and instruct at weekend-long workshops that teach women how to code and spearheads events in the bay area that provide mentorship for women. She looks forward to contributing to the U.S.-Japan Council through her skills in technology.
Blair Suzuki (ELP '21)
President and CEO, Koa Restoration & Maintenance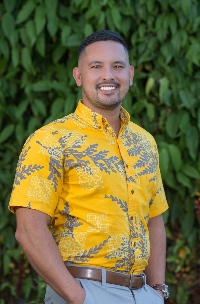 Blair Suzuki is the President & CEO of Koa Restoration & Maintenance, Hawaii's largest locally owned building restoration, janitorial, and maintenance company. He has over 14 years of leadership experience, having served in various roles including General Manager for Otis Elevator Company's Hawaii, Guam, Palau, and Saipan offices. Blair also served 7 years as a Nuclear Surface Warfare Officer in the U.S. Navy, including being stationed overseas in Yokosuka, Japan. He is also an active member of numerous Japanese American organizations, such as the U.S.-Japan Council, Hawaii Japanese Chamber of Commerce, Japan-America Society of Hawaii, and the Japanese American Citizens League. Blair also serves as the Vice-Chair of the Hawaii State Advisory Board on Veterans' Services and sits on several non-profit boards in the areas of education and community development.
Winston Taira (ELP '15)
Director, Strategy and New Ventures, Irresistible Foods Group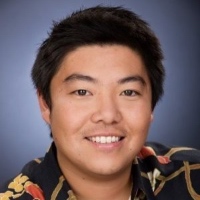 Winston Akira Taira is a Director of Strategy & New Ventures working in the Office of the CEO at his family's business, Irresistible Foods Group (IFG), which fully owns-and-governs the following food & beverage brands: King's Hawaiian, Shaka Tea, and Grillo's Pickles. Mr. Taira grew up working in King's Hawaiian, founded by his grandfather, Robert Rokuro Taira – a 2nd-generation Japanese-American – in 1950 in Hilo, Hawaii. During those years, Mr. Taira worked on a variety of enterprise-wide strategic initiatives, including building new bakery facilities and launching new products. After receiving an MBA at Emory University, Mr. Taira joined KPMG's Strategy Consulting practice, focusing on corporate strategy and M&A in the Consumer & Retail sector. Mr. Taira eventually returned to his family's enterprise, where he now leads initiatives focused on the group's long-term growth, including acquisitions/investments, strategic planning, and board governance.
Courtney Takara (ELP '20)
Bank Regulatory Compliance Specialist, American Savings Bank
Courtney Takara is a Bank Regulatory Compliance Specialist for American Savings Bank in Honolulu, Hawaii. Inspired by her grandparents and great-grandparents, she has immersed herself in her Uchinanchu (Okinawan) heritage. Since 2007, Courtney has been active with the Hawaii United Okinawa Association (HUOA), a nonprofit organization whose mission is to promote, perpetuate and preserve Okinawan culture. She chaired the Okinawan Festival (2017), served as President (2018), chaired the Legacy Awards Banquet (2019) and currently serves as Treasurer. She also serves as a Treasurer for the United Japanese Society of Hawaii, a nonprofit organization that promotes the welfare of the Japanese in Hawaii, while fostering friendship between the people of Japan and the United States. Courtney graduated from the University of Hawaii William S. Richardson School of Law in 2015 and maintains an inactive license with the Hawaii Bar. She enjoys playing Okinawan music on the koto and sanshin, trying new restaurants, baking and traveling.
Colby Takeda (ELP '16)
CEO, Pear Suite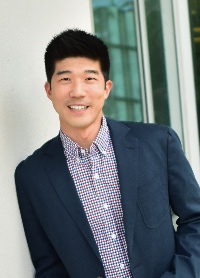 Colby Takeda is the CEO of Pear Suite, where he oversees operations, finance, business development, and strategic partnerships. Colby brings his diverse background in public health, aging, and business to support Pear Suite's focus on addressing the social drivers of health among older adult and underserved populations. Colby is a former senior living executive and national lead for the Blue Zones Project. He serves on the board of directors for the Hawai'i Public Health Association, Kaho'omiki, and the Better Business Bureau of the Great West and Pacific. He is also a member of the Board of Trustees for Willamette University, his undergraduate alma mater. Colby also earned an MBA from the University of Hawai'i at Mānoa, Shidler College of Business and an MPH from the University of California, Berkeley School of Public Health.
Chris Takeuchi (ELP '21)
Manager, Strategy and Consulting, Accenture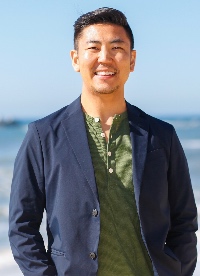 Chris Takeuchi is a Manager in Strategy and Consulting at Accenture and possesses over a decade of experience in Strategy and Operations Management Consulting. Chris focuses on end-to-end solutions, strategic initiatives, and driving increased value for companies and clients. He also specializes in enterprise transformation, performance improvement, and large scale technology implementations in Consumer Products, Life Sciences, Pharmaceuticals, Technology, and Financial Services industries. At Accenture, Chris is one of the local market leaders for APA, the AAPI employee resource group. Chris also volunteers at the Japanese American Museum of San Jose, helping to integrate new technology solutions like a touch-less kiosk system for museum members and volunteers and supporting the museum's SalesForce solutions. Chris is a fourth generation Japanese American born and raised in Los Angeles. He now lives in Mountain View, CA with his wife Ellen, son Kenzo, and dog Nori. He is a graduate of Dartmouth College with a B.A in History, focused on Modern Japan.
Staci Toji (ELP '17)
Attorney, Toji Law, APC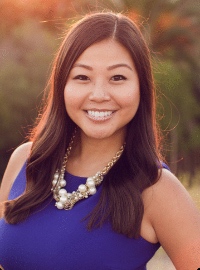 Staci Toji is a lifelong Los Angeles native. She attended Loyola Marymount University as a Valedictorian Finalist and Leadership Scholar, receiving degrees in Political Science, Asian and Pacific Studies, and Theater Arts. She then graduated from Southwestern Law School's accelerated two-year program, where she was an editor for the International Law Journal honors program. Professionally, Staci manages her own law firm, Toji Law, which focuses on Estate Planning, Trust Administration, and Probate proceedings. Within the community, Staci currently serves on the Board of Directors for Go For Broke National Educational Center. When she's not working, Staci enjoys being outdoors with her husband and their two German Shepherds. She has also been an avid hula dancer for the past 25+ years. She is an annual participant at the Merrie Monarch Hula Festival and was recently nominated for a Grammy in the Best Global Music Album category.
Evelyn Tokuyama (ELP '15)
Media Relations Officer, UCLA Health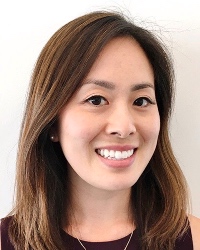 Evelyn currently manages public relations campaigns for UCLA Health. She also builds multi-media story packages, collaborating with partners to create owned media content. Originally from southern California, Evelyn began her career in Tokyo teaching English with Berlitz. She then joined global PR firm Weber Shandwick, where she liaised across networks to drive new business growth and worked with client teams to provide strategic communications solutions. After working for six years in Japan, Evelyn returned to Los Angeles for an opportunity to produce digital advertising campaigns with Travelzoo, an online travel and lifestyle company. Evelyn has held numerous roles with the U.S.-Japan Council and the Emerging Leaders Program over the years and is currently a member of the USJC Women+ Forum. Evelyn earned a B.A. in International Studies from the University of California, Irvine and studied abroad at Waseda University. She is also a U.S. Figure Skating Association double gold medalist.
Eiko Tsukamoto (ELP '20)
Senior Manager, Schmidt Futures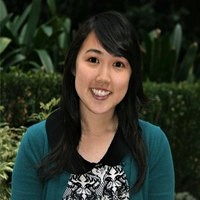 Eiko Tsukamoto is a Senior Manager at Schmidt Futures, a philanthropic initiative of former Google CEO, Eric Schmidt. In this role, Eiko supports a global program called Rise, a $1B commitment that offers youth a lifetime of benefits including scholarships and resources to use their talents to serve others. Previously, Eiko designed and executed educational programs across philanthropy, academia, and international affairs. At UBS, Eiko managed a portfolio of entrepreneurship programs to drive social impact in underserved communities. In addition, Eiko encouraged global citizenship and cross-cultural exchange at Fulbright Bureau of Educational and Cultural Affairs, Education First (EF) and Berkeley Global Access. As a proud Nisei, she served as a Camp Director and Consultant for the TOMODACHI Initiative to strengthen US-Japan relations after the Great East Japan Earthquake. Eiko received her B.A in Social Welfare at the University of California Berkeley and an Ed.M in Education Administration at Harvard University.
Kenshiro Uki (ELP '14)
President, Sun Noodle North America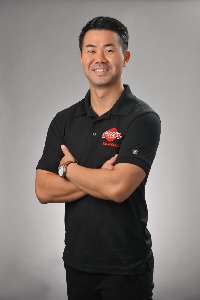 Born in Honolulu, Hawaii, Kenshiro Uki had a dream to travel the world playing soccer. That ambition was cut short when he suffered an injury during a match in high school. Kenshiro earned his business management undergraduate degree and his MBA in international management from Whitworth University. After earning his MBA in 2008, Kenshiro quickly found himself traveling back and forth between Sun Noodle factories in Hawaii and California, perfecting his understanding of the family business as the third-generation artisan noodle maker. In 2012, Kenshiro opened the company's third noodle factory in New Jersey and is currently the President of Sun Noodle North America and oversees strategy and operations. Under his leadership, Operations, Sales, Marketing, and Distribution has led to the expansion of new markets in New York, down south to Miami, westward to Chicago and eastward across the Atlantic Ocean to major cities in Europe. That childhood dream to travel the globe may not happen as a professional soccer player, but it is apparent Kenshiro will fulfill his dreams through his dedicated hard work as a third-generation family business leader. Kenshiro was named Zagat's 30 Under 30 in 2014 and selected as an Emerging Leader from the US-Japan Council. Kenshiro currently sits as a Board Member for Naturally New York, an organization bringing people, products, and passion together to strengthen and build the New York natural products community.
Amy Watanabe (ELP '18)
Managing Director, Client Services, Nakatomi & Associates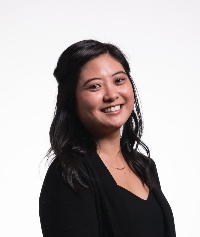 Amy Watanabe is the Managing Director, Client Services at Nakatomi & Associates, and brings her experience of community engagement, partnership building and program development to the firm. She designs and executes communications and outreach strategies for public education campaigns and community engagement initiatives to reach diverse audiences and stakeholders. Amy has worked with local and national non-profit organizations from California to Washington, D.C., with a focus on advocacy, civil rights and social justice issues, grassroots organizing, and developing the political pipeline and leadership for Asian Americans and Pacific Islanders. She is also the Associate Producer for the Mineta Legacy Project, a documentary and educational curriculum profiling the life and career of the late Secretary Norman Y. Mineta. Amy serves on various community boards, including Kizuna and past board member for National Japanese American Memorial Foundation and Venice-West Los Angeles JACL Chapter. She also serves on the steering committees for the US-Japan Council's (USJC) Emerging Leaders Program. Born and raised in Los Angeles, Amy received her Bachelor's degree in Communication Studies and a minor in Asian American Studies from the University of California, Los Angeles.
Yuko Watanabe (ELP '17)
Senior Consultant and Co-Founder, Unify Consulting, Tapestory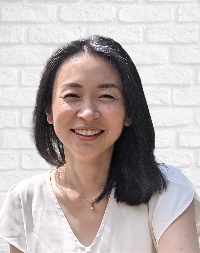 Born and raised in industrial Haneda, Yuko's childhood was totally non-international until she studied abroad in rural China and Manila in high school. Determined to pursue a career in global development, Yuko studied Economics and International Studies at the Univ. of Oregon, and earned Master's in Public Administration in International Development at Harvard University. After interning at the United Nations in Bangladesh, Yuko joined the Japan Bank for International Cooperation (JBIC) in 2009. She then consulted the Japan International Cooperation Agency (JICA) on Ethiopia's industrial policy. In 2014, Yuko moved to Seattle and led Asia Pacific Relations at the Bill & Melinda Gates Foundation. Currently, Yuko serves as a strategy consultant to clients like Microsoft, Starbucks, Google, early-stage startups, and nonprofits in tech and social impact space. She also co-founded Tapestory, a community to support women from Japan, based on her own experience of working outside Japan while raising children.
Riki Yoshinaga (ELP '21)
Managing Partner, BlackShip, Inc.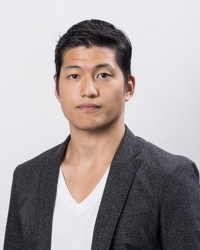 Riki Yoshinaga is Co-Founder and General Partner of BlackShip Ventures, a Tokyo & Los Angeles based Japan Entry / Venture Capital hybrid firm. His team partners with mature U.S. startups to launch and operate the Japan business. He is also the founder of Bird Rides' (e-scooter sharing) Japan partner. His previous experience is in advising Japan corporates on new business strategies, as well as advising VC firms and startups on entering the Japan market. Riki has a B.A. in Economics from Harvard University, where he was also a member of the NCAA Division I football team. He is originally from Seattle and moved to Tokyo following graduation. In his free time Riki enjoys spending time with his wife and young kids.
Amy Yeung (ELP '12)
Deputy General Counsel, Sallie Mae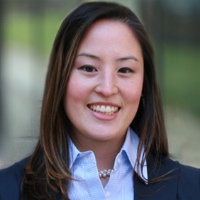 Amy Yeung is Deputy General Counsel of Sallie Mae (NASDAQ: SLM), a Fortune 1000 company providing private student loans and expanding access to higher education. Amy oversees the environmental, social, and governance initiative (ESG), technology, M&A, and other strategic initiatives of the organization. Amy has served in multiple senior leadership roles driving transformational success at public and private companies, advising executive management and business on industry-disruptive technology innovation. Amy is also a recognized thought leader, speaking on data privacy, cultural change, and leadership at conferences such as South by Southwest (SXSW), Duke University and the Hitotsubashi University Business School School of International Corporate Strategy. Amy served in senior leadership roles at Lotame, Comscore, Dataminr, and ZeniMax Media, and prior to those experiences, in private practice at WilmerHale and clerking with the Delaware Court of Chancery. Amy was recently recognized as a "Changemaker" honoree in Folio & AdMonsters Top Women in Media Awards, awarded the Thought Leadership Award by the Corporate Counsel: Women, Influence and Power in Law, and named by Business Insider as one of 20 experts working on high-profile fixes in the advertising technology space. She is Chair-Elect of the Law Department Management Network of the Association of Corporate Counsel, and recently completed her term as a board member to Duke University Alumni Association and as co-chair of the .Diversity and Inclusion Committee of the National Asian Pacific American Bar Association. Amy currently serves on the Development Committee of the U.S. – Japan Council.
Bryan Yonamine (ELP '20)
Named Account Executive, Gartner Inc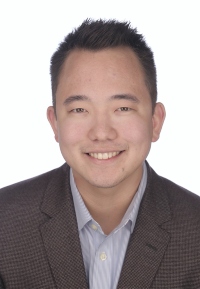 Bryan Yonamine works as a Named Account Executive for Gartner Inc, a research and advisory firm that enables digital transformation and optimization. Bryan strategizes with Silicon Valley-based technology companies on achieving business objectives like customer acquisition, product road mapping, competitive intelligence and business development. Outside of work, Bryan serves on Santa Clara University's MBA Advisory Board. Most notably, he supported an initiative that connected Japanese Business Executives with Santa Clara University alumni and staff to encourage introductions of students into the Japanese workforce, and the importance of investing in Silicon Valley-based talent. Bryan split his childhood between Hawaii and Japan. After graduating from the American School in Japan, Bryan earned a B.A. in Economics from Santa Clara University, where he was also a member of their Division One Men's Soccer team. He later returned to Santa Clara University to earn his MBA with an emphasis in marketing.