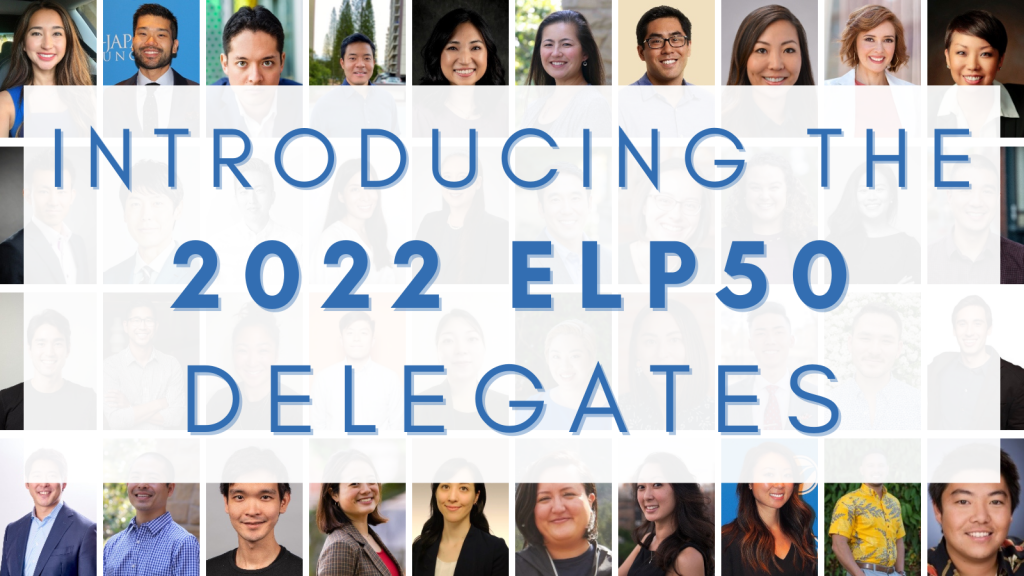 It goes without saying that USJC's Emerging Leaders Program (ELP) has had a profound impact on its participants. The program's cultivation of next-generation Japanese American leaders through 1-to-1 connections makes it so uniquely meaningful that it has naturally become a lifelong commitment for many of us. To be able to expand this scope through the ELP 50 Initiative, then, represents a once-in-a-lifetime opportunity.
The ELP 50 Initiative is a landmark trip that will gather 50 ELP alumni to experience Japan and connect with their Japanese counterparts in a way that only USJC can facilitate. It is a strategic program designed to strengthen the political, cultural, economic, and personal ties between young Japanese-American and Japanese leaders.
The initiative has three primary goals:
1. For ELP alumni to learn about Japan more deeply
2. To increase the visibility of Japanese-Americans within Japanese society
3. To strengthen ties between ELP alumni and Japanese leaders
Spearheaded by USJC Board of Directors Chair Paul Yonamine and ELP Alumnus Steve Sakanashi, the trip includes discussions, meetings, and panels with some of the most influential Japanese and Japanese American leaders including Tadashi Yanai, CEO of Fast Retailing; Kathy Matsui, Chair of USJC Board of Councilors (Japan); and Yasutoshi Nishimura, Minister of Economy, Trade and Industry of Japan. Through these dialogues, the ELP 50 will explore opportunities for bilateral collaboration between the two countries on such areas as Environment, Social, and Governance (ESG) issues, economic and technological innovation, national security, and more.
The causal link between interpersonal and geopolitical relationships is a philosophical foundation of USJC, and the ELP 50 embodies this ideal in a profound way. By planting the seeds of meaningful connections between young Japanese American and Japanese leaders, the ELP 50 Initiative is setting the stage for a new generation of US-Japan partnerships.
Thank you to Yuga Cohler and Steve Sakanishi for the above content! Click here to meet the ELP 50 cohort!