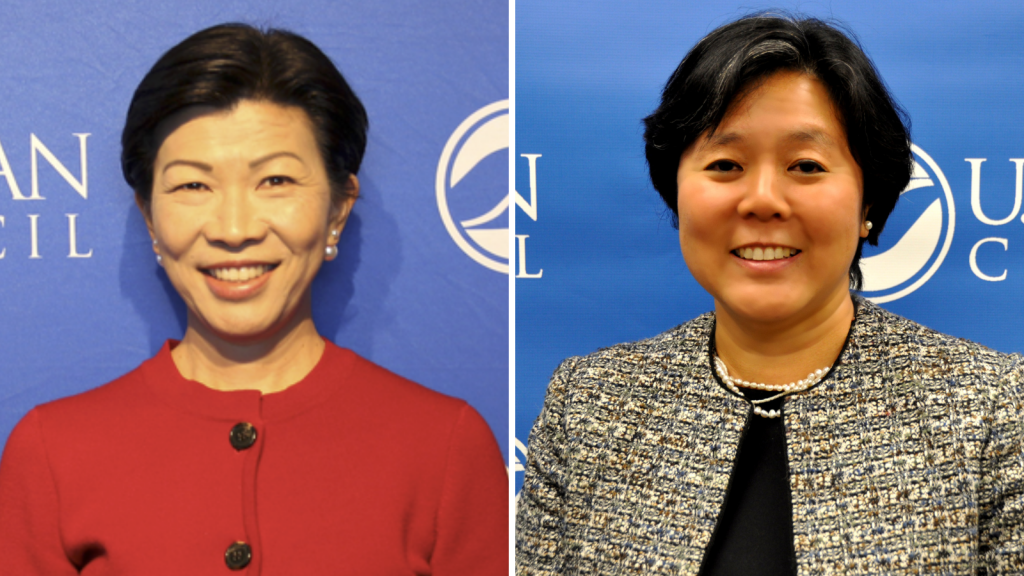 Happy New Year, everyone!
I hope 2023 is already bringing good changes and opportunities to each of you.
USJC Board of Directors – Leadership Transition
For USJC, the start of the year marks our board transition to the Co-Chairmanship of Kathy Matsui and Susan Morita. We shared this exciting news at the Conference and welcomed them both at the Members Forum. I'm thrilled to have the opportunity to work with these amazing leaders in their new roles.
You can read their official bios in today's new release. They are both incredibly talented, committed, and accomplished professionals who also find time to dedicate to their families and many social causes. I love the balance and diversity reflected in their co-leadership. Between the two, they have roots and ties in Tokyo, the Bay Area, and Washington DC; finance, legal, venture, entrepreneurship, and social work credentials; and NPO board leadership in areas of women's empowerment, education, social justice, and the Japanese American community. You could not find two more highly respected, hardworking leaders for the Council. I highly encourage all of you to take the time to get to know Kathy and Susan better by watching their respective USJC Legacies interviews, where they discuss their personal and professional journeys, as well as their commitment to USJC.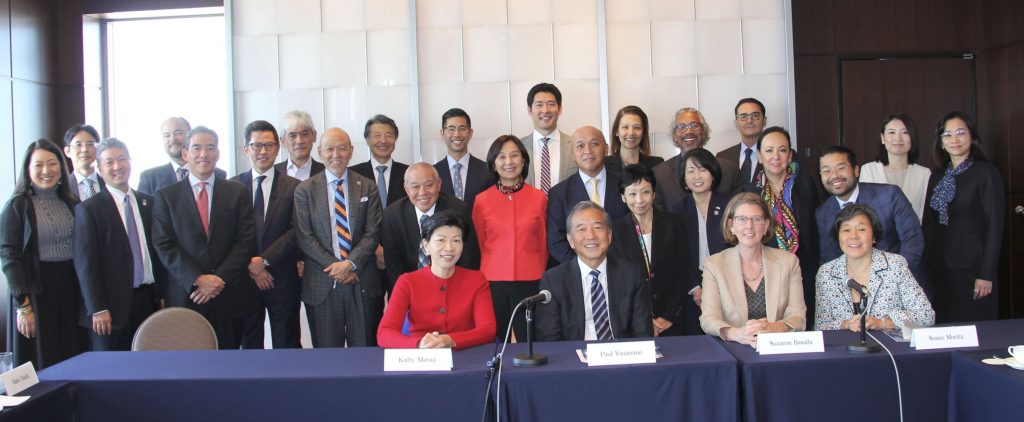 Supporting Kathy and Susan is an updated slate of Board Officers. Board Secretary Ann Teranishi, Board Treasurer Eiichiro Kuwana, and Joshua Morey have joined the Executive Committee, joining Kazu Gomi and Todd Guild as officers.

USJC Board of Directors – New Board Members
The Board also welcomes two new members to the USJC Board of Directors: Yoh Kawanami and Masami Tyson.
Yoh has been a stalwart of the Hawaii Regional programming for years, as well as actively supporting the Development Committee and climate programs. I've come to rely on Yoh for his wise counsel, thoughtful advocacy for members and regions, climate and energy acumen, and cross-cultural fluency.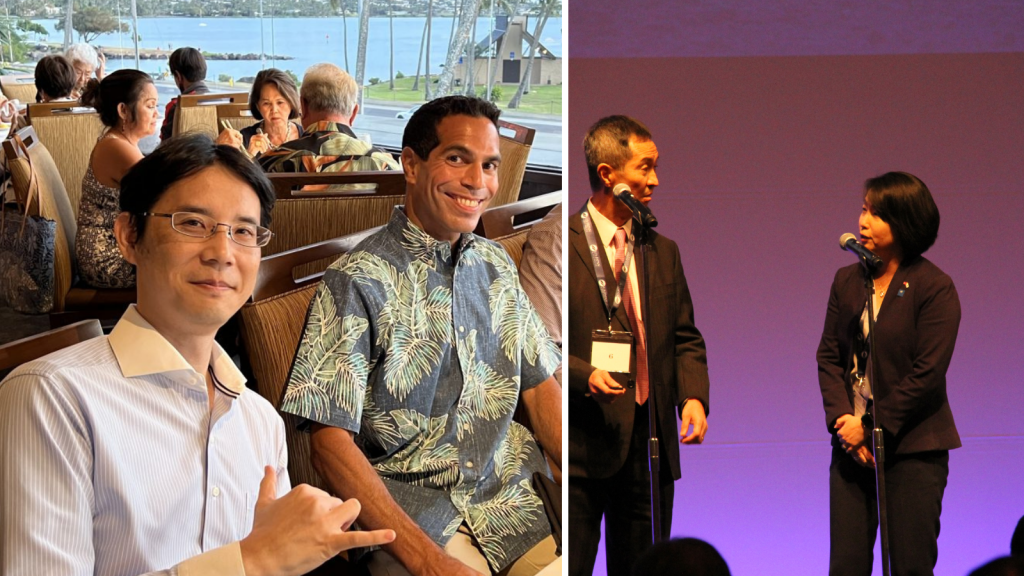 Masami Tyson also has a long list of contributions to USJC. Those who attended Members Forum heard about her pioneering Affinity Group leadership of the Shin Issei Community. Masami has also organized several Regional Women's Leadership panel discussions, attended Consul General/Japanese American Dialogues representing the Southeast, served on the Program Committee, and has actively built out our Southeast regional membership.
USJC (Japan) Board Updates
USJC's success in Japan depends on its Japan entity, USJC (Japan), which is governed by both a Board of Councilors (BoC) and Board of Directors (BoD). Former USJC Board Member Scott Sato, fresh off his phenomenal success as the Annual Conference 2022 Host Committee Chair, has assumed the chairmanship of the USJC(Japan) BoC. Henry Takata, a long-time board member of both Japan entities, former Japan Regional Chair, and good friend of the TOMODACHI staff, began his chairmanship of the USJC(Japan) BoD last fall.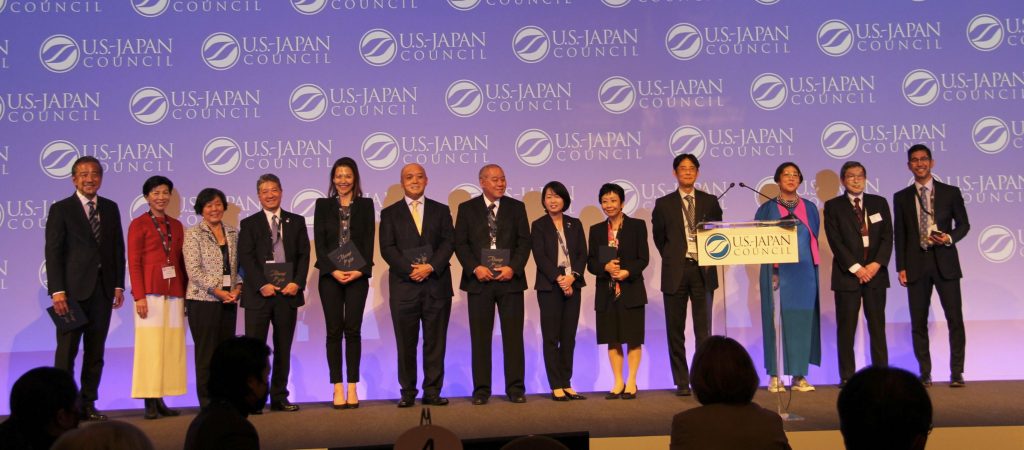 Joining the BoD this January is Ayako Kameda, who many of you heard moderate the summer Sustainability panel and/or enjoyed her insights on digital transformation on the main stage at the Annual Conference Public Symposium. Aya is passionate about women's leadership and has also given up her weekends to inspire TOMODACHI young women.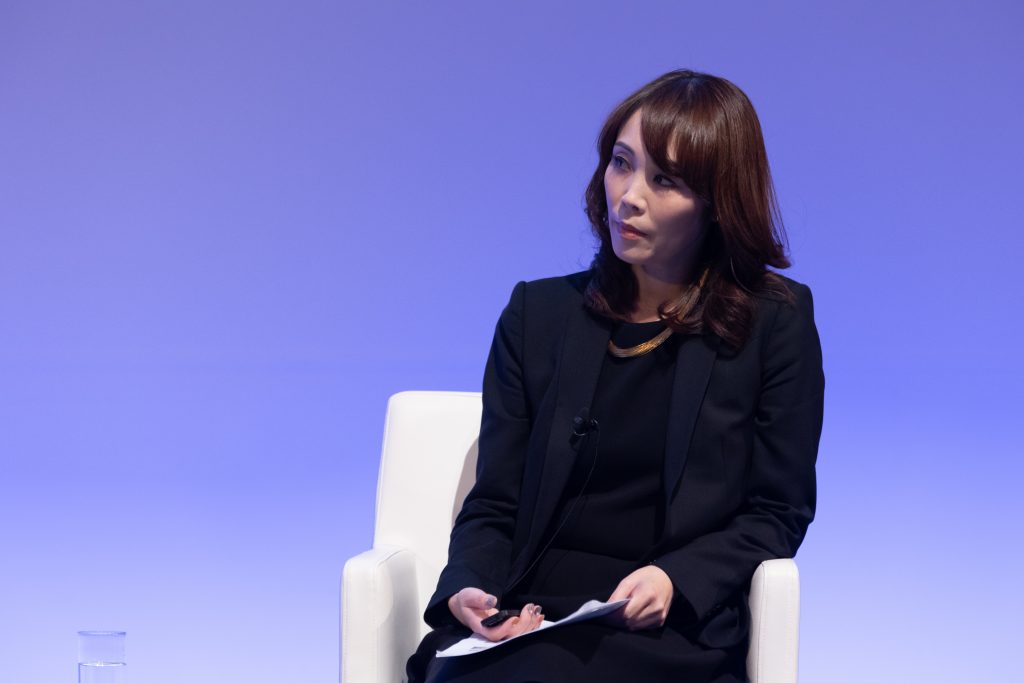 Upcoming Executive Director, Japan Transition
You may have noticed that we've started recruitment for a new USJC Japan Executive Director, a position that has been brilliantly filled by Ms. Junko Tsuda since 2016. We have truly been lucky to have her leadership, vision, and talent during the last several years, especially during the challenges of the pandemic. Junko plans to retire later this year when her successor is in place.
Please take a look at the job posting and either apply, forward to someone you think would be a good candidate and/or amplify it in your networks. (Thanks to those of you who already applied or reposted the position!)
Member Transitions
In closing, let me thank all of you for your holiday updates, including news of your own personal transitions. Keep them coming! We love celebrating your wins, finding ways our network can help you in your next chapter, and making those magical USJC connections.