USJC Board of Directors
Mr. Mark Okada
Investment Committee Chair, USJC
Co-Founder & Chief Executive Officer
Sycamore Tree Capital Partners L.P.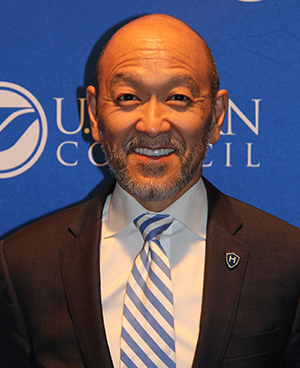 Mark Okada is Co-Founder & Chief Executive Officer of Sycamore Tree Capital Partners L.P. In 2019, Mr. Okada retired from Highland Capital Management, a multibillion-dollar global alternative investment firm, where he was Co-founder and Chief Investment Officer. With over 30 years of experience in the credit markets, Mr. Okada is widely regarded as an industry innovator in alternative credit investing and was responsible for structuring one of the first actively managed CLOs. He is also devoted to a number of philanthropic and civic causes with a particular focus on education, health, faith-based service, and Japanese-American relations. Mr. Okada serves as board chairman for Education Is Freedom, the Japanese Evangelical Missionary Society, and Karisopolis, LLC. He is also a trustee at the Japanese American National Museum, a board governor and strategy & governance committee member at The Dallas Foundation, a board member and investment committee member at the U.S.-Japan Council, and a member of the Education Reform Advisory Council at the George W. Bush Institute. He received a B.A. from the University of California, Los Angeles and has earned the right to use the Chartered Financial Analyst (CFA) designation.