The 2014 TOMODACHI Emerging Leaders convened during the 2014 Annual Conference in Honolulu, Hawaii. Here are their bios and photos.
2014 Emerging Leaders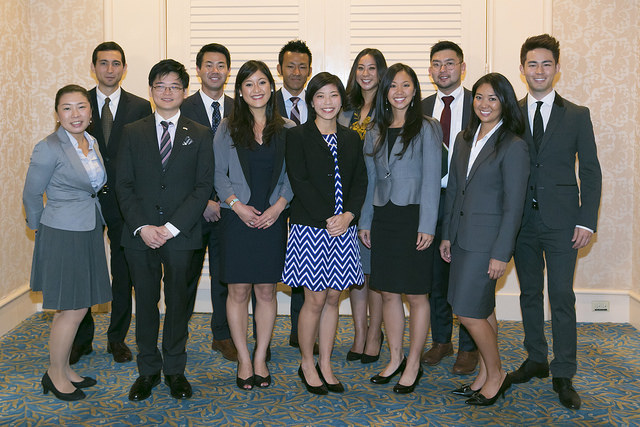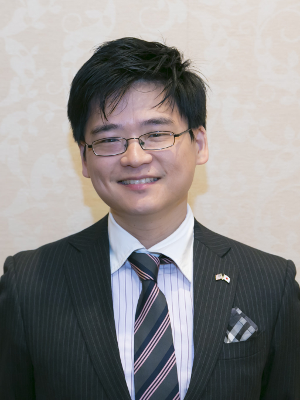 A native of San Francisco, California, Mr. Abbott has been living in Tokyo since 2009. He has taught English in Japanese public elementary, middle and high schools. He has traveled to Tohoku repeatedly to help with disaster relief. In 2012, he founded KidArt International, a group dedicated to promoting the exchange of culture, language and ideas through the Arts. Mr. Abbott has been involved with various NPOs in Japan and the United States, working to build relations between the two countries. In Japan, he has given talks to students and lectured to senior citizens about Japanese American culture and identity. He volunteers as a teacher for middle school students with UNESCO Japan and has run booths at the Hachioji and Chiyoda International Festivals promoting cultural understanding and exchange.
---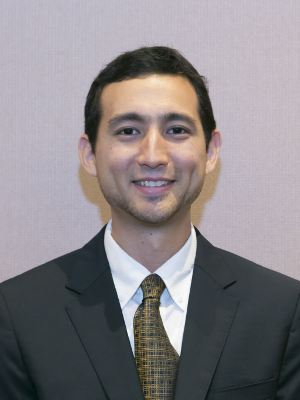 Mr. Barron (Ken) is Development Director at The National Bureau of Asian Research (NBR). There, he designs and implements a comprehensive plan to cultivate support for NBR as a whole, while working with the Board of Directors to achieve this mission. Before joining NBR, Mr. Barron was the Director of Business Development for IYI Corporation. He performed an ongoing analysis of business environments to forecast, develop and maintain business opportunities both domestically and internationally. Prior to that, he was a Japanese interpreter/liaison for the Seattle Mariners organization. Mr. Barron is also a veteran of the Washington State National Guard, including a one-year deployment in Iraq with the U.S. Army during Operation Iraqi Freedom. Mr. Barron holds both a B.A. in Business and a Certificate of International Studies in Business from the University of Washington. He also studied under the Japanese Language and Culture program at Kyoto University through a Monbukagakusho Scholarship.
---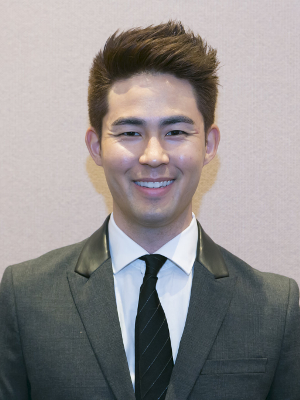 Mr. Higa is a grant writer at the University of Hawaii, and professional actor (SAG-AFTRA) / model represented by Premier. Mr. Higa is the recipient of the National Security Education Program David L. Boren Graduate Fellowship (2004) and Freeman – ASIA Award (2002), which funded his research on U.S. military bases in Japan through Stanford University and Waseda University. Mr. Higa interned at the National Diet of Japan Upper House before serving as an Agricultural Attaché at the U.S. Embassy in Tokyo, becoming a program officer at the U.S. Department of State in Washington, DC. Mr. Higa holds a BA/MA in International Relations from the University of Southern California (USC) and was distinguished as a USC Renaissance Scholar for having a background in music as an accomplished clarinetist with the Royal Hawaiian Band, as well as studying the Okinawan sanshin.
---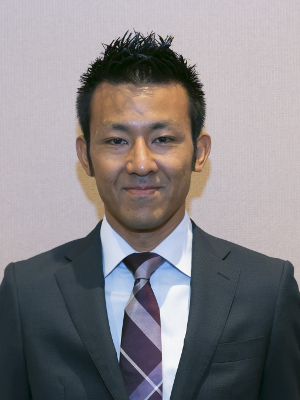 As business project manager for Alvarez & Associates, a consulting firm specializing in U.S. Federal IT procurement, Mr. Higashide (Tim) is responsible for managing high-stake projects related to contract management, marketing and sales. Prior to his current role, Mr. Higashide served as operations manager and was instrumental in supporting the company's growth from $60 million to over $150 million in revenue. As a leader in the Greater Denver community, Mr. Higashide serves on the Board of Directors for the Colorado Dragon Boat Festival, a cultural education organization in Denver that attracts over 120,000 people. He also co-founded the Colorado chapter of NAAAP (National Association of Asian American Professionals) in 2006 and served as President and Chairman of the Board until 2013. He holds a B.A. in International Affairs from the University of Colorado, Boulder and an MBA and M.S. in Finance from the University of Colorado, Denver. Mr. Higashide is a USJC Associate Member.
---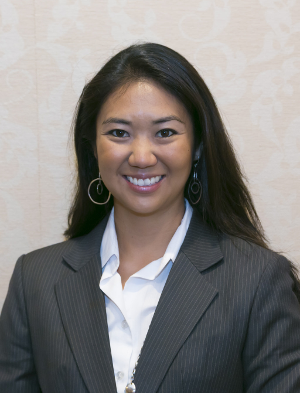 Ms. Miyahira is the marketing director at the Shidler College of Business at the University of Hawaii (UH) at Mānoa. After receiving her B.A. in politics from Willamette University, Ms. Miyahira worked in Okinawa for five years through the Japan Exchange and Teaching program. In 2008, she returned home to Hawaii and enrolled in the Japan-focused MBA program at the UH Shidler College of Business, through which she also interned at the American Chamber of Commerce Japan in Tokyo. Besides working at the Shidler College of Business, she is also involved with the Hawaii United Okinawa Association as an advisor to the Executive Council and is a member of both the Honolulu Junior Japanese Chamber of Commerce and the Young Professionals of the Chamber of Commerce Hawaii.
---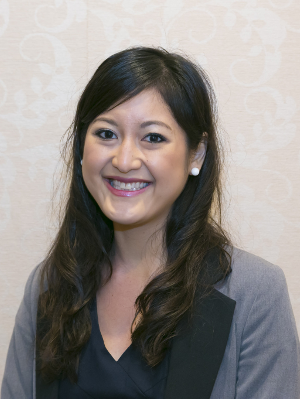 Ms. Nakagawa is a Ph.D. Candidate at Stanford University in the International Comparative Education Policy program. Her research focuses on women's leadership and the role of men in advancing gender equality cross-nationally, with a particular emphasis on U.S.-Japan comparisons. Since 2012, Ms. Nakagawa has worked as the international research lead for Sheryl Sandberg's "Lean In" movement, where she has headed the global research efforts for the release of the recent bestseller, Lean In: Women, Work and the Will to Lead, in nearly 50 countries. Ms. Nakagawa graduated from the University of Pennsylvania with a B.A. in Sociology and East Asian Studies and holds an M.A. in Sociology from Stanford University. After graduating from UPenn, she received a Fulbright Fellowship to study alternative education programs in Japan and subsequently conducted research on gender equality issues at the United Nations Institute of Advanced Studies in Yokohama.
---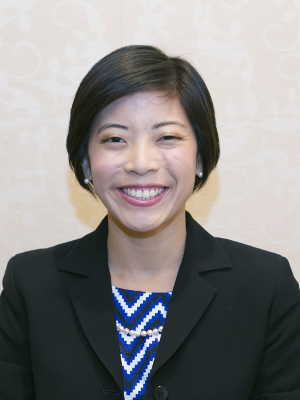 Ms. Ohata is a Health Policy Specialist with the U.S. Department of Health and Human Services (HHS). She is part of the team that is implementing the new Health Insurance Marketplace, the cornerstone program of the Affordable Care Act, in a dynamic and politically charged environment. She launched and currently leads HHS's communication strategy and technical assistance efforts to Navigators and other community assisters nationwide who help consumers learn about and sign up for health coverage. She has prior experience in management consulting at Booz Allen Hamilton, where her clients included the U.S. Department of Homeland Security, the Federal Emergency Management Agency and the U.S. Coast Guard. She is an active member of the Japanese American community in Washington, DC, where she volunteers with the U.S.-Japan Council's TOMODACHI Initiative, the Japanese American Veterans Association, the Japanese American Citizens League (JACL), and her local Buddhist Temple as a youth advisor. Ms. Ohata holds a B.A. in International Relations from Claremont McKenna College in Claremont, CA. Ms. Ohata is a USJC Associate Member.
---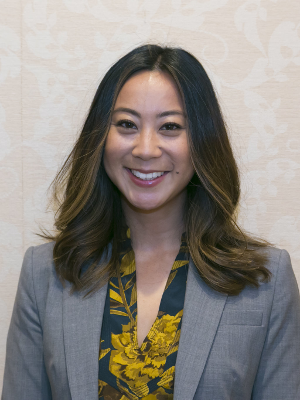 Ms. Teshima is an associate in Sheppard Mullin Richter & Hampton LLP's Los Angeles office. She specializes in obtaining and negotiating land use entitlements for complex housing, mixed use development, and utility scale energy projects throughout California. In the brief time since graduating from Southwestern Law School, Ms. Teshima has already proven herself to be a dynamic and effective leader in the Japanese American and greater APA community. She has held leadership positions in the Asian Pacific American Law Students Association, Japanese American Bar Association (JABA), and Asian Pacific American Bar Association. In addition to awarding her the Lim, Ruger & Kim scholarship, JABA has nominated her for the 2014 National Asian Pacific American Bar Association's Best Under 40 award. She currently serves as President of the Japanese American National Museum's New Leadership Advisory Council, a talented group of young professionals created to help increase the Museum's presence in the community, particularly among the 40-and-under set.
---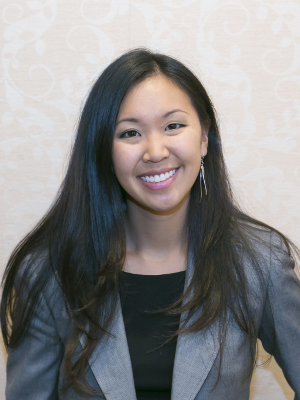 Ms. Uchida is Director of Operations in the Strategic Initiatives group for Market Track, a provider of market intelligence solutions based on promotional advertising analysis. She is a fourth-generation Japanese American on her father's side and Chinese American on her mother's side. Ms. Uchida volunteers as the founder and co-chair of JASC Connect (Japanese American Service Committee Connect), the young generations outreach arm of JASC, encouraging participation and connecting new generations to the Japanese American community in Chicago through its rich culture and inspiring stories. Ms. Uchida received a B.A. in Environmental Science and an M.A. in Sports Management from Northwestern University.
---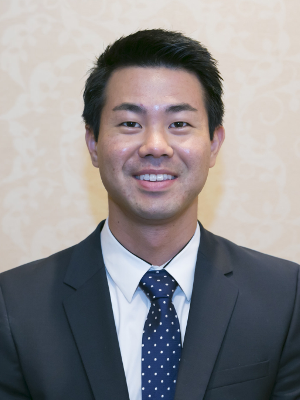 Born in Honolulu, Hawaii, Mr. Uki had a dream to travel the world playing soccer. That ambition was cut short when he suffered an injury during a match where college scouts from Division 1 Universities were in attendance. After earning his MBA in 2008 from Whitworth University, Mr. Uki quickly found himself traveling back and forth between Sun Noodle factories in Hawaii and California, perfecting his understanding of the family business as the third-generation artisan noodle maker. In 2012, Mr. Uki opened the company's third ramen noodle factory in New Jersey and is currently the General Manager of the facility. There, under his leadership, Production, Sales and Distribution has led to the expansion of new markets in New York, down south to Miami, westward to Chicago and eastward across the Atlantic Ocean to major cities in Europe. That childhood dream to travel the globe may not happen as a professional soccer player, but it is apparent Mr. Uki will fulfill his dreams through his dedicated hard work as an artisan noodle maker. Mr. Uki is a USJC Associate Member.
---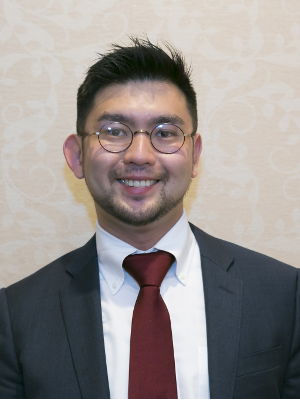 Mr. Wakayama was born in Fukuoka, Japan, and raised in New York. He returned to Japan for college, graduating from Keio University's Policy Management Department in 2004. He then worked for Barclays Capital and Goldman Sachs Tokyo as a Foreign Exchange Trader, mainly handling G7 currencies. After the financial crisis in 2009, he decided to make a career change to the family restaurant business, initially working as kitchen staff of Udon West in Takadanobaba and then as the manager of the newly built Kisoba West in Sakura, Chiba. In 2012 he was appointed President of W&E Hospitality, Inc., a restaurant management company based in New York, managing over 15 restaurants mainly on the East Coast. The company has a range of concepts, including Kaiten Sushi, Yakiniku, Karaoke Bars, Udon, Ramen and high-end sushi restaurants.
---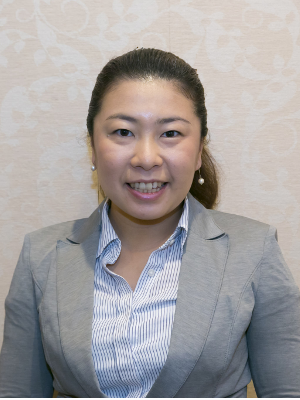 Ms. Yamamoto has more than eight years of experience providing high-impact social entrepreneurs with capacity building and funding support. After the Great East Japan Earthquake, she co-founded World in Tohoku (WIT; formerly WIA) to support social entrepreneurs in the disaster-affected area. As the Managing Director, she provides management, funding and impact assessment support to entrepreneurs in such areas as education, job creation for persons with disabilities and citizen-led community development. She was also a Partner of Social Venture Partners, a venture philanthropy organization, for seven years. Ms. Yamamoto received an MBA from the MIT Sloan School of Management and a B.A. in International Relations from the University of Tokyo. She has worked for McKinsey & Co. as a Summer Associate, as well as for Sumitomo Chemical. Ms. Yamamoto spends her time in Japan and Boston with her husband and cat. She loves volunteering on farms and designing and sewing dresses.
---
Photos
Click the slideshow below to see photos of the 2014 Emerging Leaders at the 2014 Annual Conference.