Thank you to Associate (and ELP '14) Lynn Miyahira for the following article!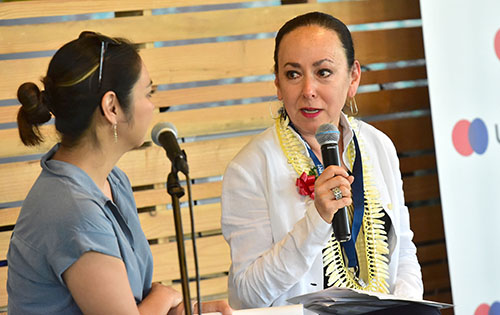 From May 31 to June 2, over 65 participants joined us in Honolulu for the 2019 U40 (Under 40) Summit. Nearly half of the participants were from Hawaii, a handful came from Japan, and the rest joined us from every region of the United States.
One of the first stops was to Daihonzon Chozen-ji, an international zen dojo deep in Kalihi Valley, where participants were challenged with a 20-minute session of zazen – seated, silent meditation. This was an experience most will likely never forget. The group also had a chance to hear from USJC Legacy Council member Colbert Matsumoto about connecting zen training to leadership.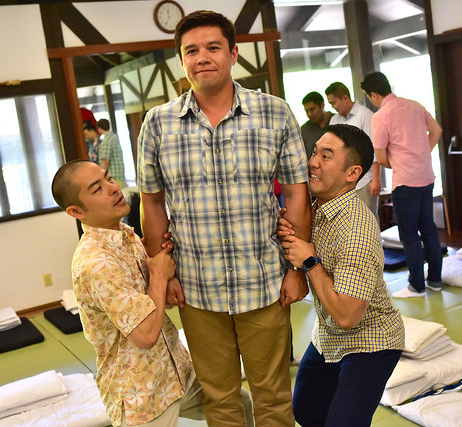 A major highlight of the weekend was the Kau Kau Food Fest, where over 200 people from Hawaii mingled with the U40 participants. "Kau Kau" is a Hawaiian pidgin phrase for "food" or "to eat," and the menu featured local chefs who celebrate the diverse ethnic flavors of Hawaii. There was even an impromptu hula dance by a few local USJC members to really make it feel like a true Hawaiian party!
The U40 participants spent the second day in a series of discussions to connect, explore new ideas, and take action. Guest speakers included USJC Board Members Dennis Sugino and Rona Tison, as well Ramsay Taum, a respected Native Hawaiian teacher.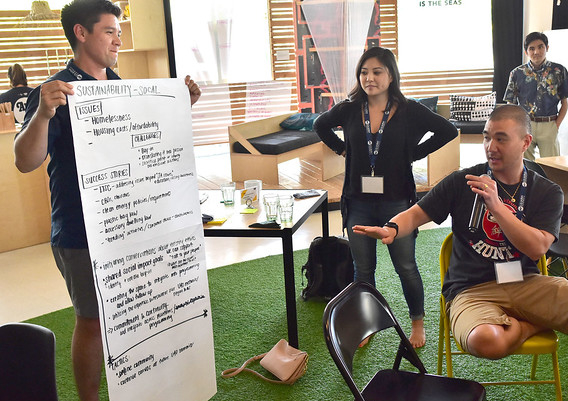 The weekend also included visits to local Japanese American family businesses such as Iolani Sportswear and KoAloha Ukulele, as well as fun activities like karaoke, hiking, a tour of the North Shore and a beach picnic.
The U40 Summit was a chance to reconnect with old friends, meet new ones, and build people-to-people relationships. As Lindsey Sugino (ELP '18) put it, "The meaningful conversations and discussions we had during the program made me proud to be a part of USJC."
Mahalo nui loa (thank you very much) to all the summit participants, sponsors, speakers and staff for making this event a HUGE success!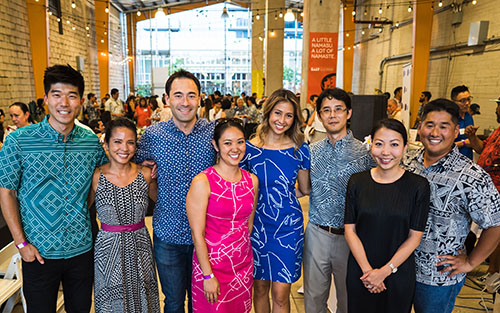 Click here for more photos of the Summit, and here for more photos of the food festival.