A USJC Corporate Member Conversation with the State Department (Virtual Event)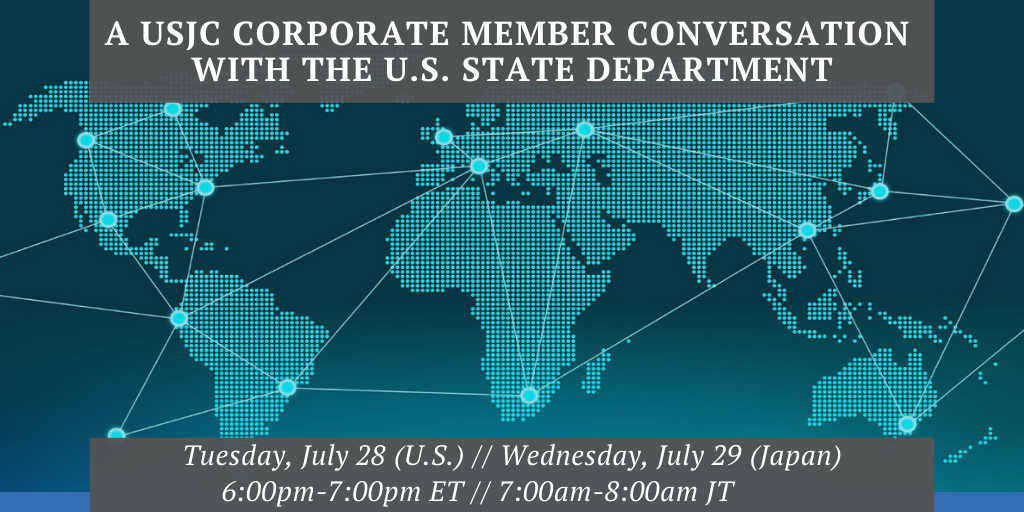 A USJC Corporate Member Conversation with the State Department
Date: Tuesday, July 28 (U.S.) / Wednesday July 29 (Japan)
Time: 6:00pm – 7:00pm ET / 7:00am – 8:00am JT
Registration: Invitation only
USJC corporate donors are invited to join us for an exclusive event, "A Conversation with the State Department," to discuss the recent visa issues for companies, individuals and the broader U.S.-Japan relationship. Marc Knapper, the Deputy Assistant Secretary of State for Japan and Korea, will join us from Washington, and Karin Lang, the Minister-Counselor for Consular Affairs and Consul General, will join us from the U.S. Embassy in Tokyo to speak about these rapidly changing policies and what they mean for us, and to provide commentary on the broader context for the U.S.-Japan relationship in light of current issues across Asia and the world.
If interested in attending this exclusive event, please contact [email protected] about corporate membership and sponsorship.
Featuring:
Marc Knapper
Deputy Assistant Secretary for Korea and Japan, Bureau of East Asian and Pacific Affairs, U.S. Department of State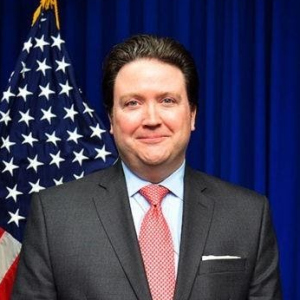 Marc Knapper, a member of the Senior Foreign Service of the U.S. Department of State, has served as Deputy Assistant Secretary for Korea and Japan since August 2018. Prior to assuming this position, he was in Seoul as Chargé d'Affaires from 2017 to 2018 and Deputy Chief of Mission from 2015 to 2016. Earlier assignments include Director for India Affairs, Director for Japanese Affairs, and multiple postings in Tokyo, Seoul, Hanoi, and Baghdad. Mr. Knapper has twice worked in the Democratic People's Republic of Korea, once in 1997 as the State Department representative to the Spent Fuel Team at the Yongbyon nuclear facility, and again in 2000 as part of the advance team for then-Secretary of State Madeleine Albright's visit to Pyongyang. Marc is the recipient of a number of awards from the U.S. Department of State, including the Secretary of State's Distinguished Service Award, the nation's highest diplomatic honor. Marc has also received the Linguist of the Year award and three Superior Honor Awards. He is a summa cum laude graduate from Princeton University, and also studied at the University of Tokyo, Middlebury College's intensive Japanese program, the Army War College, and the Massachusetts Institute of Technology's Seminar XXI course. Mr. Knapper speaks Korean, Japanese and Vietnamese.
Karin M. Lang
Minister-Counselor for Consular Affairs and Consul General, U.S. Embassy, Tokyo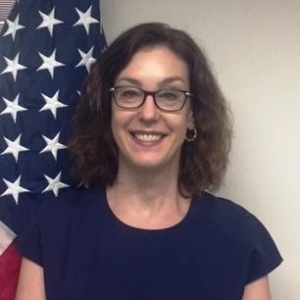 Karin Lang assumed her duties as Minister-Counselor for Consular Affairs at the U.S. Embassy in Tokyo in August 2019. Prior to serving in Japan, Ms. Lang was the Director of the Office of Policy Coordination and Public Affairs in the Bureau of Consular Affairs from 2017 to 2019, and Director of the Executive Secretariat Staff in the Office of the Secretary of State from 2015 to 2017. Since joining the Foreign Service in 1993, she has served overseas in consular assignments in Havana, Bangkok, Taipei, Guangzhou, and Mexico City, and domestically as deputy director of the Office of Japanese Affairs, Indonesia desk officer, and staff assistant in the Bureau of East Asian and Pacific Affairs. Ms. Lang earned her B.A. at the University of Minnesota and is a distinguished graduate of the National Defense University's Eisenhower School (ICAF). In 2015 she was awarded the Department of State's Mary A. Ryan Award for Outstanding Public Service.
Tasha A. Yorozu (Moderator)
Managing Attorney, Yorozu Law Group, PC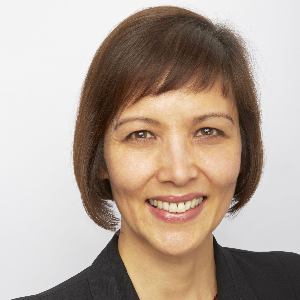 Tasha A. Yorozu is the Managing Attorney at Yorozu Law Group, a San Francisco-based law firm that specializes in commercial transactions, tax strategy, M&A, strategic alliances, and technology licensing. For over 20 years, Ms. Yorozu has served as outside general counsel for Japanese corporations and their U.S. subsidiaries and start-up companies. Ms. Yorozu is often retained by in-house counsel at U.S.-based corporations to negotiate deals with Japanese corporations. Ms. Yorozu enjoys serving as the Board Secretary for the U.S.-Japan Council, Board Vice President for the Japanese Chamber of Commerce of Northern California, and a member of the Board of Directors for the San Francisco-Osaka Sister City Association. She is also a member of the Alliance Forum Foundation Executive Study Group. Ms. Yorozu has been selected to serve as the Legal Coordinator for JETRO San Francisco's Japanese SME Overseas Expansion Platform. She is a 2016 alumna of MOFA's Japanese American Leadership Delegation (JALD). She holds a BA in Economics from Bryn Mawr College and an MBA and JD from Willamette University. Born in Oregon and raised in the Kansai area (Kyoto, Shiga, Hyogo Prefectures) of Japan, Ms. Yorozu seamlessly navigates between both cultures and languages.