Artists and Creatives Affinity Group Meeting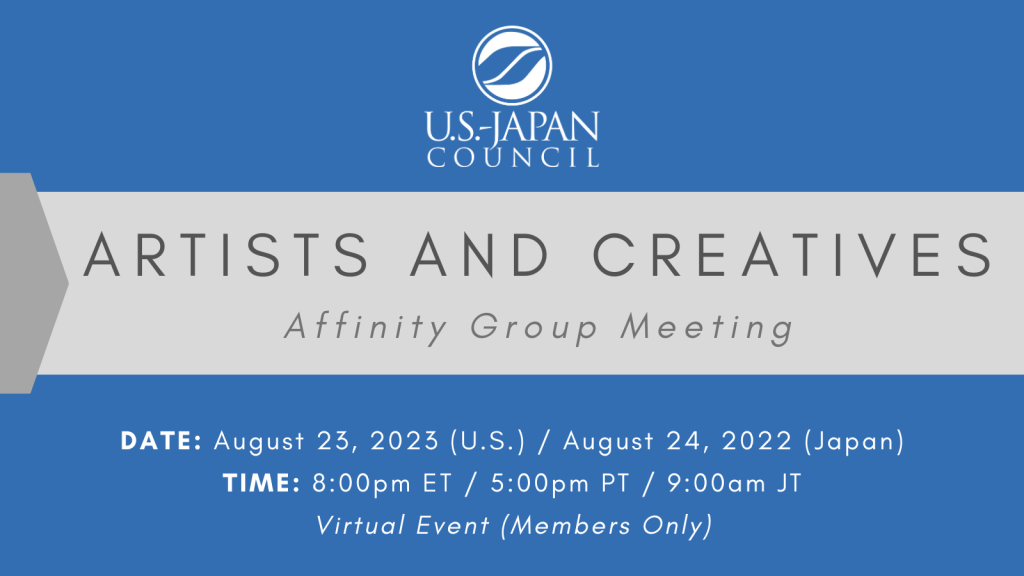 Date: August 23 (U.S.) / August 24 (Japan)
Time: 8pm (ET)
Location: Virtual event
Registration: This event is limited to members only. If you have any questions or would like to attend this event, please email Lauren Matsumoto at [email protected].
Join fellow artists and creatives from within the U.S.-Japan Council community! This is an opportunity for members of the group to discuss their respective projects and generate ideas. Please note that this event is open to members only.