Coronavirus: Opportunity for a New Health Paradigm (Webinar)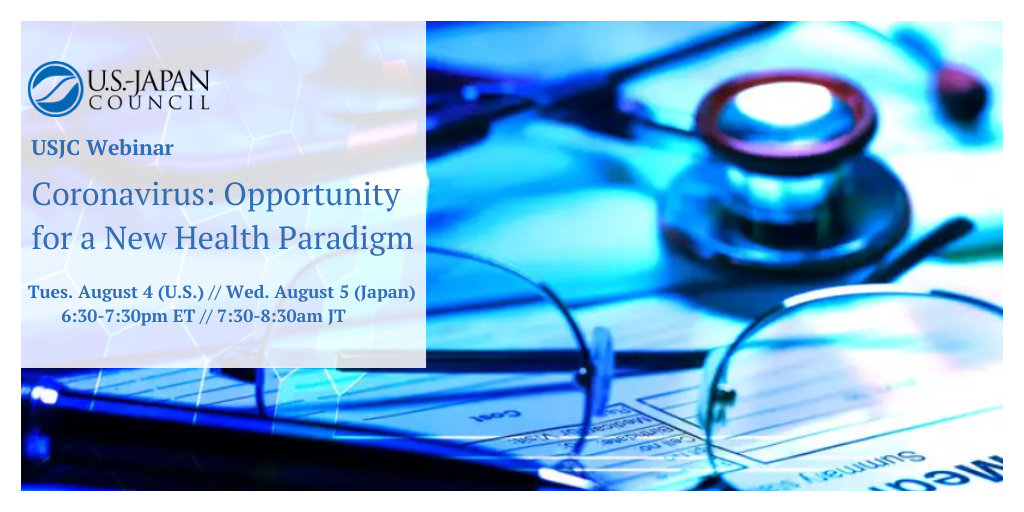 Coronavirus: Opportunity for a New Health Paradigm (Webinar)
Date: Tuesday, August 4 (U.S.) / Wednesday, August 5 (Japan)
Time: 6:30pm – 7:30pm ET / 7:30am – 8:30am JT
Registration: Click here
Please consider supporting this free event by offering a donation here.
The coronavirus pandemic has humbled humanity and shed light on the fragility of the world and the health systems built to deliver care. At the same time, rapid advances in technology and medical science have shown potential new paths forward to building a healthier future. With its rich health data and global leadership in technology, life sciences, and precision manufacturing, Japan has the capacity to play a leading role in designing a new health paradigm. What does the future of healthcare look like in Japan and the United States? What is the latest on the search for a coronavirus vaccine and what does that mean for our collective future? In this webinar, medical experts from both countries will share their perspectives on the opportunity for Japan and the United States to seize the teaching moments presented by coronavirus to help us shape a healthier future.
USJC needs your support more than ever. With a suggested donation of $25, we can continue to offer free and public webinars to discuss issues of mutual concern between the U.S. and Japan. Tax-deductible donations can be made here.
Speakers
Hardy TS Kagimoto, M.D.
Chairman and CEO, Healios K.K.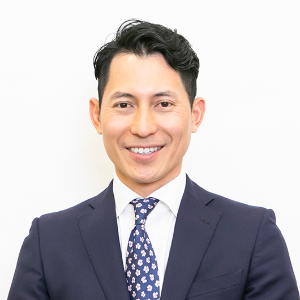 Hardy TS Kagimoto is the founder, chairman and CEO of Healios K.K., a biotechnology company leading the field of developing iPS cell-based products. He is a serial entrepreneur who works on the creation of a new regenerative and cellular medicine industry to realize his driving objective: delivering healing and hope to patients suffering from intractable diseases. He founded his first biotech company, Aqumen Biopharmaceuticals, after working as a clinical doctor at Kyushu University Hospital in 2005. He then founded Healios K.K. in February 2011 with the goal of making the promise of regenerative medicine a reality. In February 2012, he became the CEO of Healios and in June 2015, he led its listing on the Tokyo Stock Exchange Mothers index. He received his medical degree from Kyushu University.
William N. Hait, M.D., Ph.D.
Global Head, Johnson & Johnson External Innovation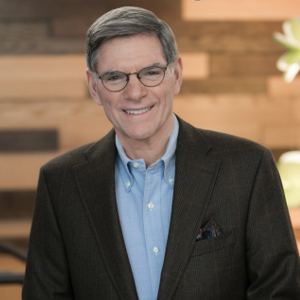 Dr. William N. Hait leads the external sourcing and creation of transformational early-stage innovation to help Johnson & Johnson achieve its mission to change the trajectory of health for humanity. With his team he works on building powerful collaborations with startups, entrepreneurs, academics and other innovators to create solutions that utilize J&J's excellence in pharmaceuticals, medical devices and consumer products. He strives to identify disruptive technologies and cutting-edge innovations in disease areas of strategic focus at J&J and to eliminate disease through prevention, interception and cures. Dr. Hait joined J&J in 2007 and served as Global Therapeutic Area Head for Oncology from 2009 to 2011, and then as Global Head, Janssen Research & Development through 2018. He is Board Certified in Internal Medicine and Medical Oncology. He has devoted time to numerous advisory and editorial boards, has served in a range of scientific functions, societies and committees, and has received numerous awards and honors.
Jeanette Takamura, Ph.D. (Moderator)
Professor and Dean Emerita, School of Social Work, Columbia University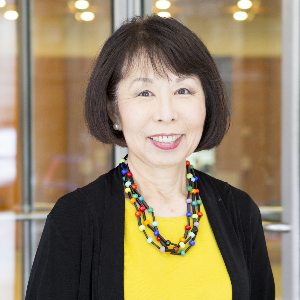 Jeanette C. Takamura is professor and dean emerita of the Columbia School of Social Work. Much of her life's work has been dedicated to the advancement of national and state policies and programs in aging, health, and related areas, as well as organizational change to ensure relevance and competitiveness within a global environment. She has also served as the assistant secretary for aging at the U.S. Department of Health and Human Services, held senior executive positions in the Hawaii state government and faculty and administrative appointments in higher education in Hawaii and California, and was a practicing social worker serving youth and families early in her career. Among her many honors include having received the Government of Japan's Order of the Rising Sun, Gold Rays with Neck Ribbon. She holds a bachelor's degree in Political science and Sociology and a master's degree in Social Work from the University of Hawaii, and a PhD in Social Policy from Brandeis University.