Hawaii Region Pau Hana with Congresswoman Jill Tokuda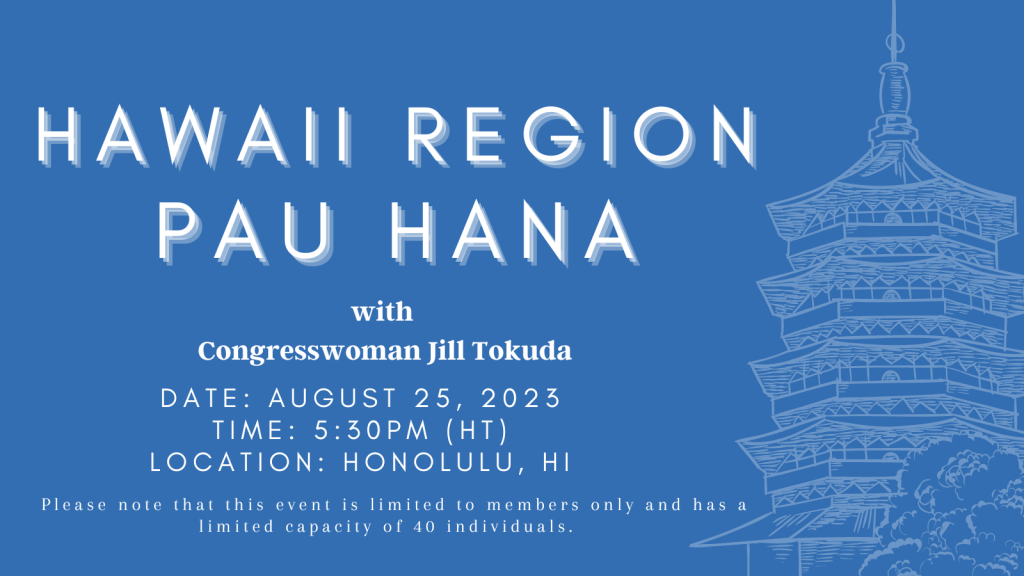 Date: August 25, 2023
Time: 5:30pm-8pm (HT)
Location: Honolulu, HI
Registration: Thank you for your interest in this event. We have reached capacity.
Join USJC's Hawaii region for a summer pau hana with Congresswoman Jill Tokuda. Please note that this event is limited to members only with an attendance limit of 40 individuals. More details to follow soon. If you have any additional questions, please contact Lauren Matsumoto at [email protected].
Featured Speaker
Representative Jill Tokuda (HI-02)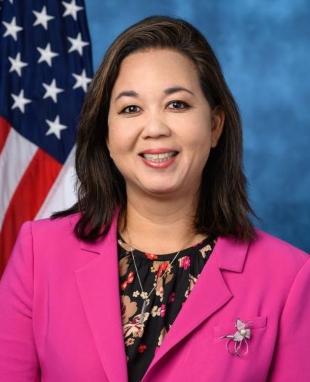 Rep. Tokuda represents Hawai`i's Second Congressional District, serving in the 118th Congress since November 2022. She serves on the Committee on Agriculture, Committee on Armed Services and Select Subcommittee on the Coronavirus Pandemic.
Rep. Tokuda was selected to serve as Vice Chair for Communications for the Congressional Progressive Caucus, Freshman Representative for the Congressional Asian Pacific American Caucus, and Region 2 Whip.
From 2006-2018, she represented Kaneohe and Kailua in the Hawai`i State Senate. As Ways and Means Chair, Jill balanced the state's $14 billion budget and approved all fiscal and tax measures at the Hawai`i State Legislature. She also championed legislation that established the state's first Executive Office on Early Learning and funded the Hawai`i Keiki Program to provide access to health services in public schools. Jill also passed enabling legislation that allowed for Important Agricultural Lands to be designated and protected.
Rep. Tokuda was the first in her family to go to college. She earned a BA in international relations with a minor in Japanese studies at George Washington University.