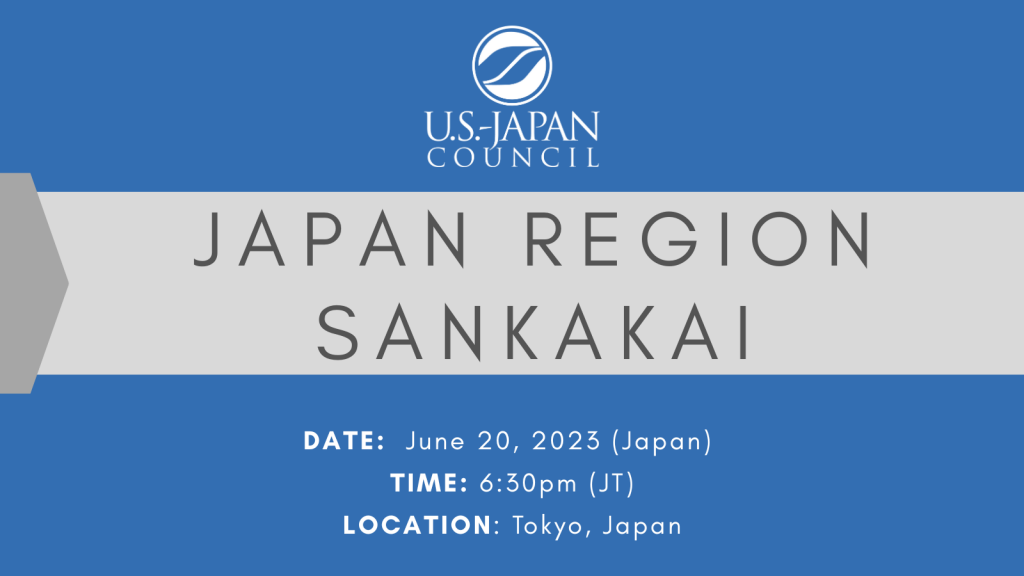 Date: June 20, 2023 (Japan)
Time: 6:30pm-8:00pm (JT)
Location: Tokyo, Japan
Attire: Business Casual
Registration: Please note that this event is limited to members only. If you have any questions about this event or would like to attend, please contact Lauren Matsumoto at [email protected].
Join the Japan Region for an in-person Sankakai event! USJC Co-Chair Kathy Matsui (MPower Partners) will be the event's featured speaker. Doors will open at 6:30pm (JT). Participants will have the opportunity to network from 7:15pm to 8:00pm. Light food and beverages will be served.