Meet the Winemakers: Freeman Vineyard & Winery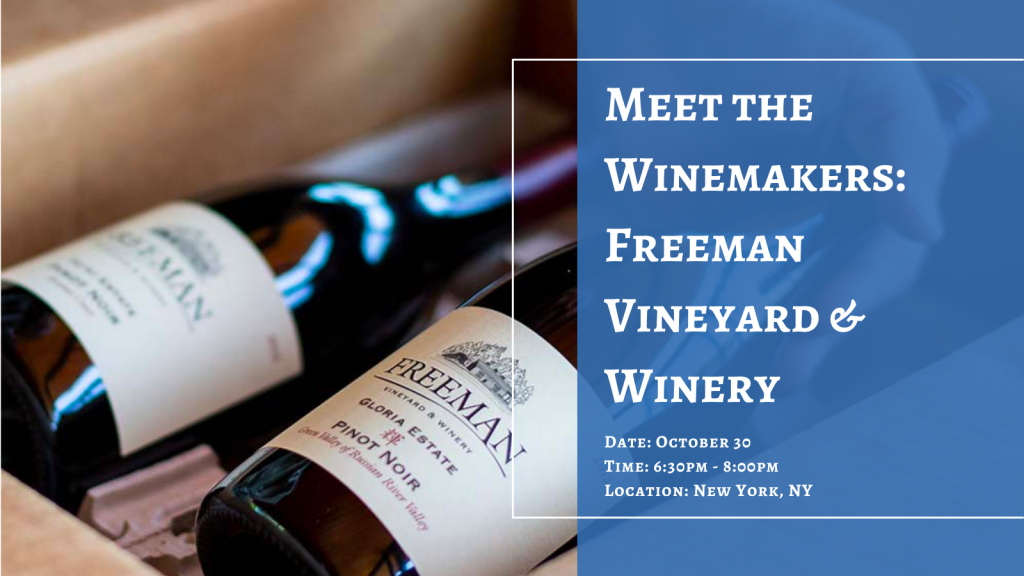 Date: October 30, 2023
Time: 6:30pm – 8:00pm (ET)
Location: New York, NY
Registration: Please contact Lauren Matsumoto at [email protected] if you have any questions pertaining to this event or would like to register.
Note: Please register by October 27.
The U.S.-Japan Council's New York region is hosting a special event with wine makers Ken and Akiko Freeman at the Tenri Cultural Institute on October 30. Join New York region members for an evening of wine tasting and learn about how Freeman Vineyard & Winery has helped to define a more balanced, sophisticated and thoughtful style of winemaking. This event is free to members and $20 for non-members. Please register no later than October 27.