Navigating Sustainability Disclosures: Latest Developments in the U.S. and Japan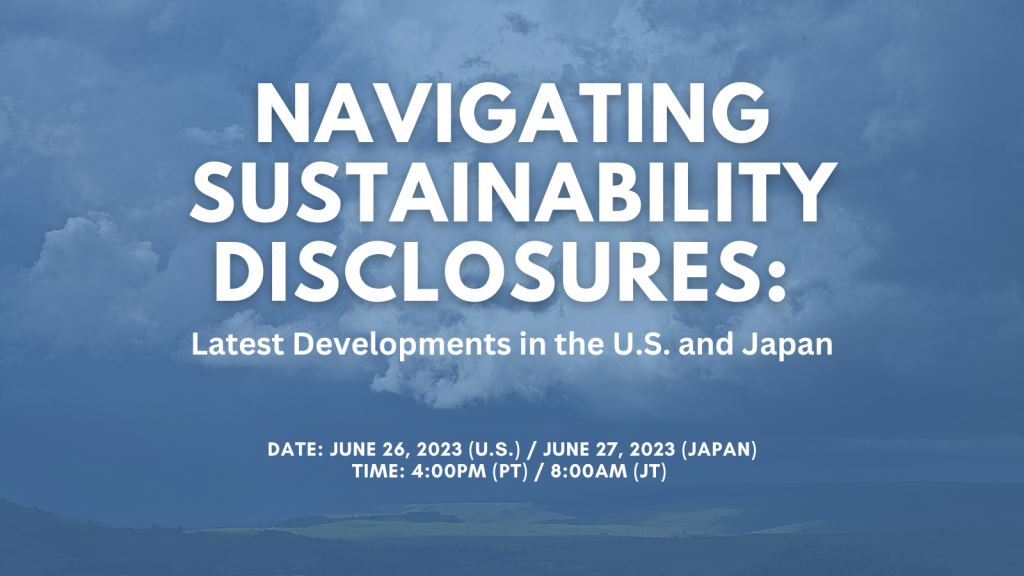 Date: June 26, 2023 (U.S.) / June 27, 2023 (Japan)
Time: 4:00pm (PT) / 8:00am (JT)
Location: Virtual Event
Registration: This event is restricted to members only. If you have any questions or would like to attend this event, please contact Lauren Matsumoto at [email protected].
Join us for an insightful webinar as we delve into the latest sustainability policy developments, globally, and within the United States and Japan. Since our last update, new Environmental, Social and Governance (ESG) disclosure rules by the Financial Services Agency have taken effect and, in the U.S., ESG has become increasingly politicized as the Securities and Exchange Commission moves to finalize its climate disclosure rule. Under Japan's G7 Presidency, Finance Ministers and Central Bank Governors have expressed strong support for consistent, comparable and reliable disclosure of sustainability information.
We are pleased to welcome back USJC Associate Kyle Lawless (EY Japan) to help us explore the significant developments since the last October, including what's next for Japan and the U.S. as well as other major global developments vis-à-vis ESG disclosure policy including the latest work of the International Sustainability Standards Board (ISSB). Don't miss this opportunity to gain valuable insights into ESG disclosure policy including dates to watch in the months ahead and how these changes will affect your business.
Featured Speaker
Kyle Lawless
Associate Director, Global Public Policy, Sustainability Services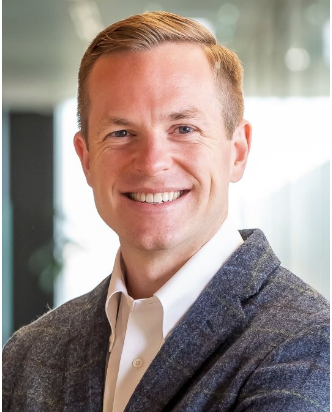 Kyle is an Associate Director at EY, where he leads public policy initiatives on environmental, social and governance (ESG), financial assurance, geopolitics and international commerce.
Mr. Lawless contributes to international standard-setting and engages with stakeholders across the 150+ countries in which EY operates, provides subject matter expertise to EY leadership and clients and represents EY externally by sharing insights and perspectives on range of policy topics.
He previously served as an M&A advisor in EY's Strategy and Transactions practice and is a Certified Public Accountant (United States). In addition to his role at EY, Kyle has held leadership roles in civil society and academia, most recently as a member of the Board of Directors at Victory Programs and a lecturer at Georgetown University's School of Foreign Service.