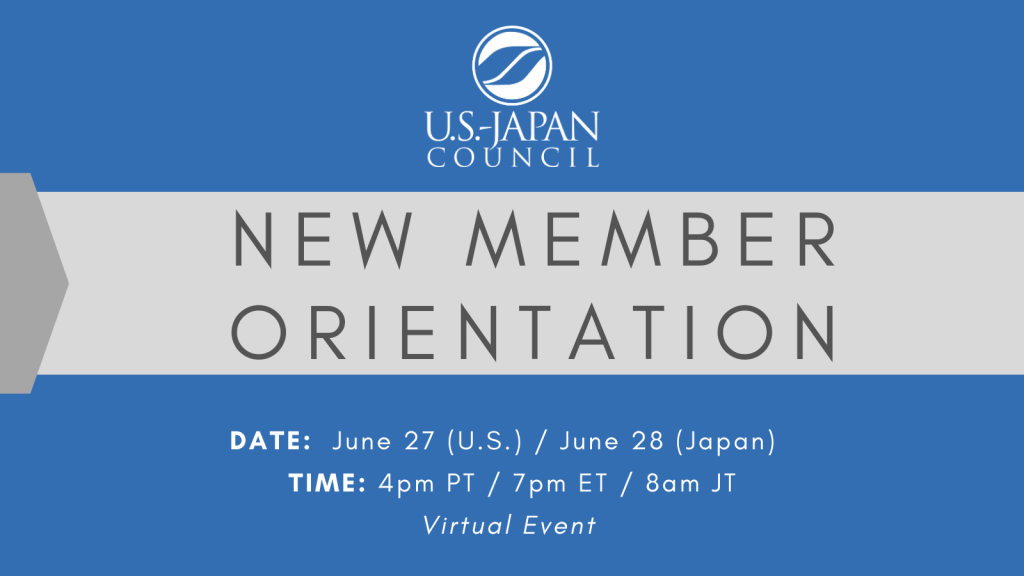 Date: June 27, 2023 (U.S.) / June 28, 2023 (Japan)
Time: 4:00pm (PT) / 7:00pm (ET) / 8:00am (JT)
Location: Virtual Event
Registration: This event is open to both new and prospective members. If you have questions about this event or would like to attend, please contact Lauren Matsumoto at [email protected].
We welcome new members to join us for an orientation to learn more about USJC and membership! The next New Member Orientation will take place on June 27, 2023 (U.S.) and June 28, 2023 (Japan). These virtual sessions are open to all members and prospective members.