New York Region 2023 Setsubun Soiree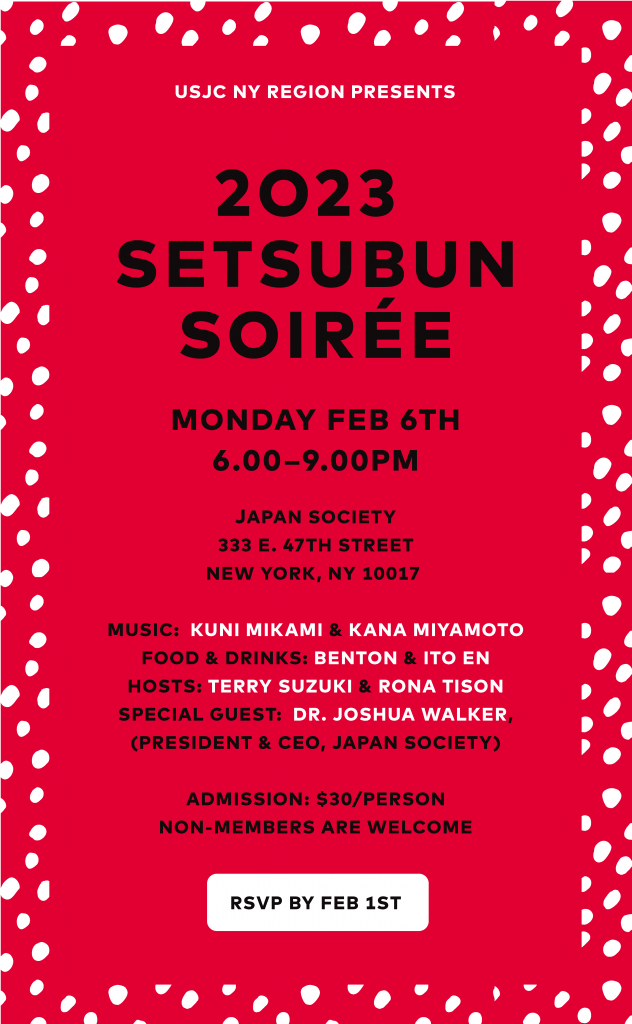 Date: February 6, 2023
Time: 6:00pm – 9:00pm (ET)
Location: Japan Society (333 E. 47th Street New York, NY 10017)
Cost: $30/person
Registration: If you have any questions about this event or would like to attend, please email Lauren Matsumoto at [email protected].
Drive out the demons and welcome our good fortune at the USJC New York Region's Setsubun Soirée! Join us at Japan Society for great music by Kuni Mikami, delicious food and drinks by BentOn and Ito En, and a special guest appearance by Dr. Joshua Walker, President and CEO of Japan Society. Meet our newest members and catch up with old friends.