[Professional Leadership Series] Corporate Boards in Need of Diverse Talents: How to Leverage Your Unique Skills and Backgrounds to Gain a Board Seat
Do you want to become a corporate board member? Learn how your unique background, talent and experiences can be an asset to a company looking to increase its corporate value. This distinguished panel will share their personal journeys and discuss what skills and talents boards look for in prospective directors and how you can begin to refine and sharpen these attributes. This professional leadership series is targeted for mid-career and senior level professionals. Click here to register.
Speakers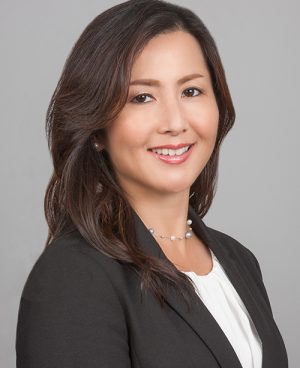 Ako S. Williams
Vice President, General Counsel &
Corporate Secretary, Ushio America, Inc.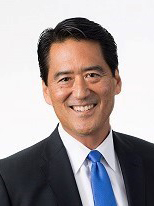 John Iino
Partner and Chief Diversity Officer,
Reed Smith LLP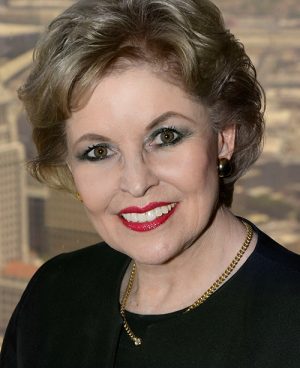 Betsy Berkhemer- Credaire
CEO, 2020 Women on Boards; CEO, Berkhemer Clayton Inc. Retained Executive Search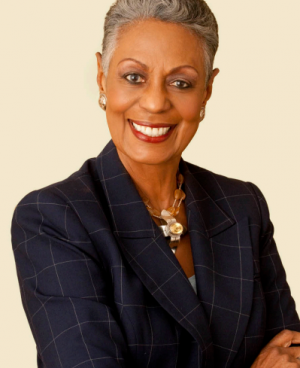 Bonnie Hill, Ed.D
Director, Banc of California
Speaker Bios
Ako Williams is Vice President, General Counsel and Corporate Secretary of Ushio America, Inc., in Cypress, California. Ushio America is a leading provider of light sources and related solutions for a variety of applications including scientific, medical, semiconductor, entertainment, horticulture, and architectural applications. Ushio America is a subsidiary of Ushio Inc., a publicly traded global manufacturer in Tokyo, Japan. In her role as General Counsel and Corporate Secretary, Ms. Williams oversees all of the company's legal, compliance, risk management, and corporate governance matters. As a native of Japan, Ms. Williams uses her language skills and deep understanding of both Japanese and U.S. business cultures in providing effective legal and strategic advice to Ushio America and other group companies. Ms. Williams also serves on the board of directors of KA Imaging Inc. in Kitchener, Canada, a developer of portable multi-energy x-ray detectors and selenium sensors for a wide variety of applications in healthcare, veterinary, security, automotive, non-destructive testing, food inspection, and other areas.
Previously, Ms. Williams was an Assistant General Counsel and Compliance Officer of Christie Digital Systems USA, Inc. (an affiliate of Ushio America), and an Assistant General Counsel of Apria Healthcare and also practiced commercial and IP litigation and corporate transactions at major law firms.
Ms. Williams currently serves as a Council Leader for the U.S.-Japan Council and Program Chair for the International Legal Affairs Network of the Association of Corporate Counsel. She has previously served on the Board of Governors of the Japanese American Bar Association of Greater Los Angeles and the Board of Directors of the Women In Technology – Orange County.
Ms. Williams received her B.S., highest distinction, from Northwestern University and J.D. from Loyola University Chicago School of Law where she was on the school's law review and also served as Editor-in-Chief of the Loyola Forum of International Law.
In January 2018, Ms. Berkhemer-Credaire was named national CEO of the 501c3 nonprofit public awareness campaign called "2020 Women on Boards" dedicated to achieving at least 20% of all public company board seats held by women by the year 2020. Its website 2020WOB.com tracks the Russell 3000 Index companies in the U.S. citing how many women are on each board, if any. As of 2018, the national statistic is 17.7% of all board seats in the Russell 3000 are held by women; and one-fourth of all public companies don't have any women directors.
Author of the book "The Board Game – How Smart Women Become Corporate Directors," with 10,000 copies in distribution nationally, Ms. Berkhemer-Credaire explains how 58 women directors found their first board seats. For 17 years, Ms. Berkhemer-Credaire chaired the Los Angeles/Orange County chapter of Women Corporate Directors (WCD), a global nonprofit network of women serving on public and private boards. She is a frequent keynote speaker throughout the U.S.
Based in downtown Los Angeles, Ms. Berkhemer-Credaire co-founded Berkhemer Clayton Inc. 25 years ago, specializing in senior management Communications, Marketing, Finance and Board searches for corporations, universities and large nonprofits. Client companies include Bank of America, GAP, Mattel, Toyota USA, Ross Stores, Southern California Gas Company, Sempra, Kaiser Permanente, Tournament of Roses, City of Hope, UCLA, USC, Chapman University, American Lung Association, Big Brothers Big Sisters Los Angeles, and more.
Since 2000, she has served on the statewide board of the National Association of Women Business Owners-California (NAWBO-CA), representing the issues and interests of 1.5 million women business owners in CA. She was on board of Southern California Leadership Network (SCLN) for 25 years, and the advisory boards of Edison (SCE) and UCLA Medical Center.
Before going into retained executive search, Ms. Berkhemer-Credaire built a major public relations agency in downtown Los Angeles which was acquired by global firm Golin/Harris based in Chicago. She's a graduate of UCLA. She lives in Little Tokyo, downtown Los Angeles.
Bonnie Hill is co-founder of Icon Blue, a brand marketing company based in Los Angeles. She has over 26 years' experience serving on twelve different corporate boards and a wide-ranging career in business, government, education and philanthropy.
Dr. Hill currently serves on the board of directors of Banc of California and the Rand Corporation. She serves on the Advisory Board of The Millstein Center at Columbia Law School, and the advisory board of the "Boards that Lead" Program at the Wharton Executive Education Program. Recent board service includes: California Water Service Group (2003-2017); Yum! Brands, Inc. (2003-2015), The Home Depot (1999-2014, serving as lead director 2008-2014), and AK Steel Holding Corp. (1994-2014). She is a faculty member of the NACD Board Advisory Services Program and a founding member of the Lead Directors Network. Her community involvement includes service on the boards of the NAWBO-LA Advisory Board (National Association of Women Business Owners); W2020, and Providence Saint Joseph Foundation.
Dr. Hill co-chaired the NACD Blue Ribbon Commission Report on Building the Strategic-Asset Board published in 2016. She served on the board of FINRA (Financial Industrial Regulatory Authority) Investor Education Foundation and was a member of PCAOB (Public Company Accounting Oversight Board) Investor Advisory Group. She was honored with the 2019 Director of the Year Award by the Forum for Corporate Directors, the 2015 B. Kenneth West Lifetime Achievement Award by the National Association of Corporate Directors, acknowledged by the NACD as one of America's most influential people in Corporate Governance in 2010, and as a 2011 Outstanding Director by the Financial Times' Outstanding Director Exchange. Other honors include The National Women's Economic Alliance Foundation Directors Choice Award; the YWCA Tribute to Women in International Industry Award; the Grace Award from the Angeles Girl Scouts Council; and the Deborah Award from the Anti-Defamation League.
From 1997 to 2001 Dr. Hill served as president and chief executive officer of The Times Mirror Foundation and senior vice president, communications and public affairs, for the Los Angeles Times. From 1992 to 1997 she served as dean of the McIntire School of Commerce at the University of Virginia, and prior to that, Secretary of the State and Consumer Services Agency for the State of California. She has held a variety of presidential appointments, including vice-chair of the Postal Rate Commission and assistant secretary in the U.S. Department of Education under President Reagan, and as special adviser to President George H.W. Bush for Consumer Affairs. She has chaired the Consumer Affairs Advisory Committee for the SEC and served on the board of directors of NASD Regulation, Inc. Prior to working in Washington, DC, she was a vice president with Kaiser Aluminum and Chemical Corporation.
Dr. Hill has a Bachelor of Arts degree from Mills College, a Master of Science degree from California State University, Hayward, and a Doctorate from the University of California at Berkeley.
Reed Smith is an international law firm with 32 offices worldwide. Mr. Iino serves as Reed Smith's Global Chair, Diversity & Inclusion. In this role, he acts as a change agent for Reed Smith's efforts to sponsor and achieve diversity and inclusion in the legal community. He is a member of the firm's Global Leadership Team and a member of the Talent Committee of the firm's Executive Committee.
In his practice, Mr. Iino co-leads the Japan Business Team, responsible for coordinating the firm's work for clients doing business in Japan and for Japanese clients doing business outside of Japan. Mr. Iino has substantial experience representing U.S., Asian, and multinational companies in a wide variety of corporate, financial and commercial transactions and corporate governance matters.
Mr. Iino previously served as Global Chair of the firm's Business & Finance Department, Chair of the U.S. Corporate & Securities Group and Managing Partner of the Los Angeles office. In 2010, Mr. Iino became the first Asian American to serve on Reed Smith's Executive Committee and Senior Management Team. He was named among the top 500 "Most Influential People in LA" by the Los Angeles Business Journal (2018) and has been named "One of the Nation's Most Influential Minority Attorneys" for two consecutive years (2014-2015). Mr. Iino received the Lifetime Achievement Award at the Los Angeles Business Journal's Asian Business Awards (2016), the Leadership Award from the USC Asian Pacific Alumni Association (2017), the President's Award from the USC Alumni Association (2017), and the Volunteer of the Year Award from Ednovate, Inc. (2019).
Mr. Iino currently serves as the President-Elect of the Board of Governors of the USC Alumni Association, the Chair of the Board of Councilors of the USC Gould School of Law, and Board Emeriti of the USC Asian Pacific Alumni Association. He also serves on the Finance Committee of the Jonathan Club, as counsel to the Board of Directors of Ednovate, Inc., a management organization overseeing 5 charter high schools in the LAUSD and Santa Ana USD, and is a member of the National Association of Corporate Directors.
Mr. Iino is a frequent speaker and panelist on matters involving diversity and inclusion, law firm management, corporate law and cross-border transactions.