SoCal Region Shinnenkai Lunch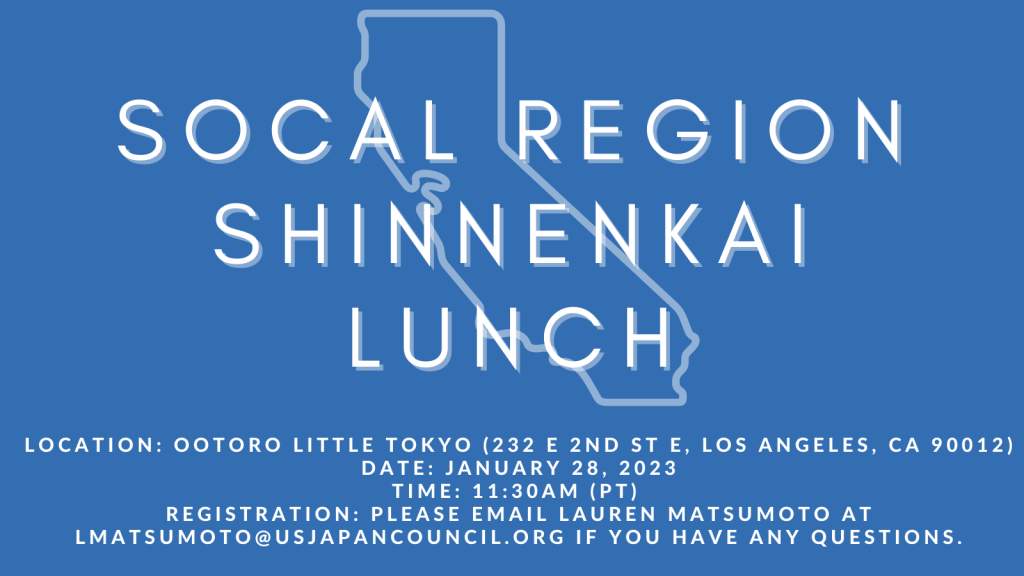 Date: January 28, 2023
Time: 11:30am (PT)
Location: Ootoro Little Tokyo (232 E 2nd St Ste E Los Angeles, CA 90012)
Registration: Please note that this event is members-only and has a limited capacity. If you have any questions regarding this event, please email Lauren Matsumoto at [email protected] for more information.
Join USJC's SoCal region for a Shinnenkai to welcome the new year with a casual networking lunch. The event will take place in Little Tokyo. Please note that members in attendance are expected to cover their own costs for this event.