Toyota's Transition to Texas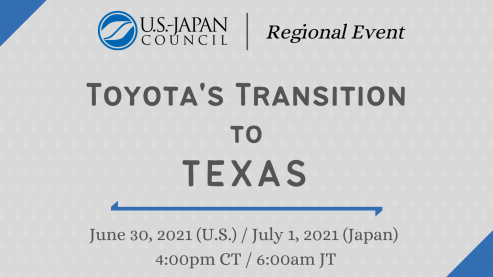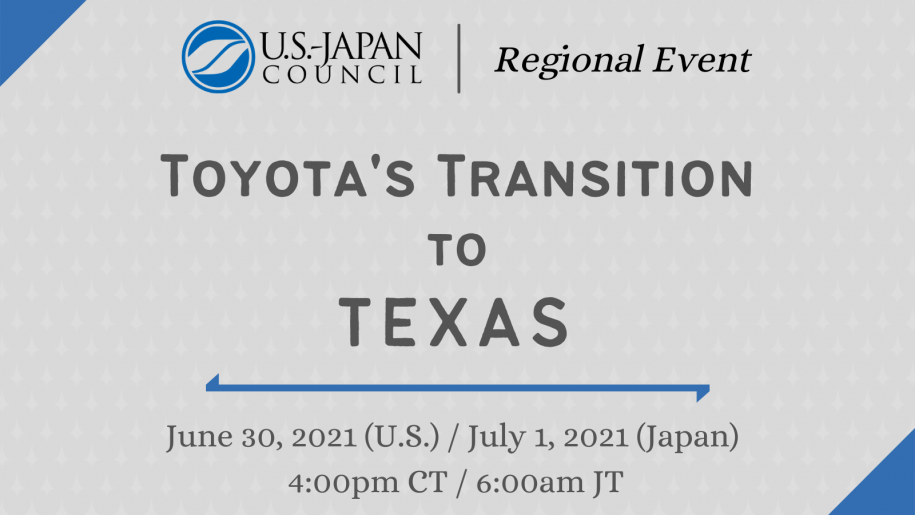 Toyota's Transition to TexasDate:
 June 30, 2021 (U.S.) / July 1, 2021 (Japan)
Time
: 4:00pm CT / 6:00am JT
Registration
:
Click here
Join us for a USJC Texas regional Zoom event focused on Toyota's transition to Texas from California. Toyota Vice President & Deputy General Counsel Chris Yang will highlight the automaker's shift to Texas.
This session will be moderated by USJC Members Kei Ashizawa (ELP '11) and Ginger Vaughn (ELP '12).