USJC Norcal Private Tour of JAMSJ and Networking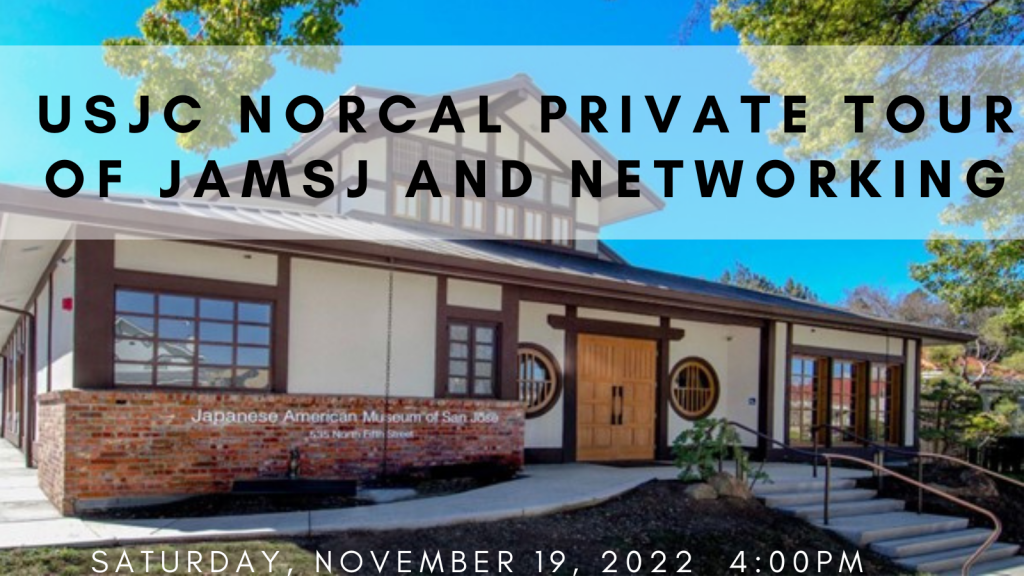 Date: November 19, 2022
Time: 4:00pm
Location: Japanese American Museum of San Jose (535 North Fifth Street San Jose, CA 9511)
Registration: This is a members-only event. Please contact Jackie Funasaki at [email protected]
Note: This event is limited to the first 20 registrants. A mask is required at all times. The tour of the museum will start promptly at 4:00pm.
Feel like mixing JA history with some good food & fun??
USJC NorCal invites you and your family and friends to a private tour of the Japanese American Museum of San Jose, followed by a group dinner. The museum closes at 4:00PM which gives us a chance to have the museum to ourselves and hear about the unique history and contributions of Japanese Americans during World War II in California. Afterward, we'll walk over to the world-famous Hukilau restaurant for some great Hawaiian food and a chance to talk story and share stories about ourselves and our ohana.