USJC Pacific Northwest Regional Mixer: Meet Fred Katayama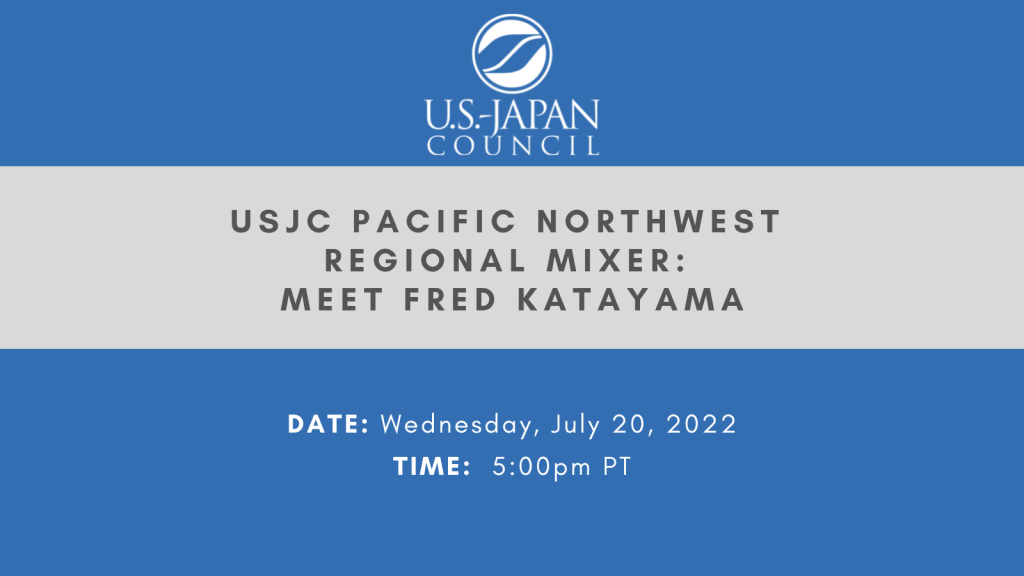 USJC PNW Regional Mixer: Meet Fred Katayama
Date: July 20, 2022
Time: 5:00pm (PT)
Location: Terry's Kitchen at 5625 119th Ave SE, Bellevue, WA 98006
Registration: This is a members-only event. If you have any questions or would like to attend, please contact Lauren Matsumoto at [email protected].
Please join USJC's Pacific Northwest Region for a meet and greet with USJC's Executive Vice President Fred Katayama. In order to assist us in covering the cost of this regional mixer, we are also asking for $10 per person. Children are exempt from the $10 fee.