Reflection from 

Lauren Ohata

 (ELP 2014)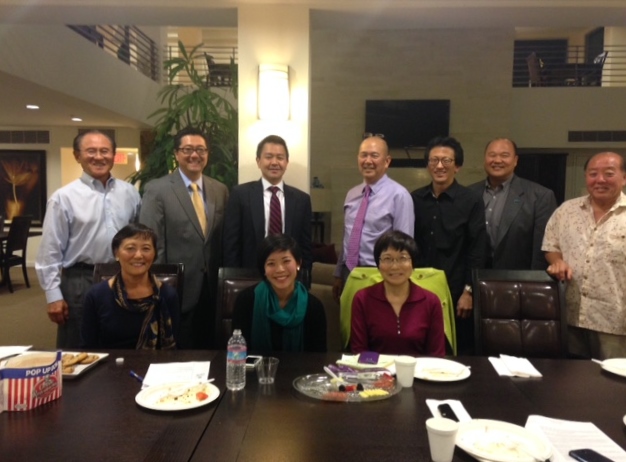 Laughter, warmth and a shared commitment to furthering U.S.-Japan relations . . . Last month, I had the pleasure of attending my first Southern California USJC chapter meeting as a recent DC transplant. I felt welcome, energized and eager to contribute to U.S.-Japan relations from the left coast. Five months have passed since my experience as a TOMODACHI Emerging Leader at the USJC Annual Conference in Honolulu, HI. I have since changed jobs and swapped coasts. After over four years implementing health care reform for the federal government in Washington, DC, I am now on the other side, implementing health care reform for Kaiser Permanente's health insurance plan.
On both coasts, in both chapters, I am struck by the shared commitment to promote a strong and positive U.S.-Japan relationship. In all regions, USJC is working hard to strengthen U.S.-Japan relations, including efforts to build the next generation of TOMODACHI leaders. I am motivated by the cross-sector experience and diverse backgrounds of the USJC membership. The Emerging Leaders cheer each other's successes, and more importantly, collaborate on ideas to help the TOMODACHI Initiative foster the next generation of leaders. We've worked together to propose programming for the youth summit this fall as a part of the Annual Conference in Tokyo, with the aim to encourage cross-border team building, leadership development of the TOMODACHI generation, and intergenerational mentorship opportunities.
On March 9, I will have the privilege to meet and learn from the 2015 TOMODACHI Inouye Scholars from Sophia University, Japan. Programs such as the TOMODACHI Inouye Scholars Program shape our future of stronger bilateral ties. As an Emerging Leader, I look forward to being a bridge to further U.S.-Japan relations.