---
This article is part of a new series of insights and op-eds from members in our community. If you would like to be featured in an article, please click here.
---
Insights from Council Leader Dr. Judy K. Sakaki (President, Sonoma State University and JALD '10)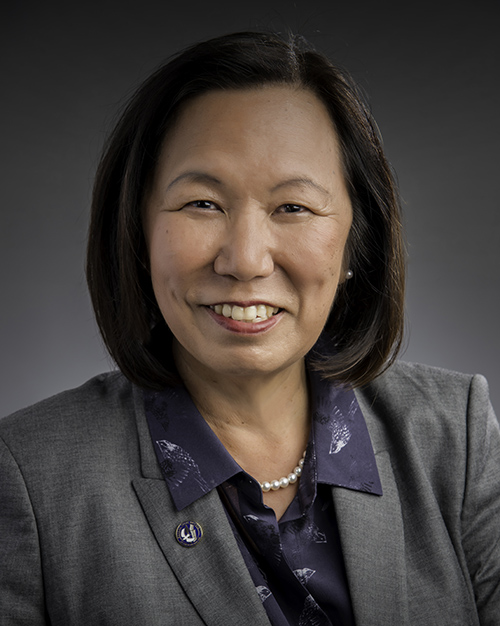 When the coronavirus pandemic reached Northern California earlier this year, I, like so many other leaders in the U.S.-Japan Council, suddenly had to make dozens of decisions of extraordinary magnitude. From shifting the entire Sonoma State University campus to remote instruction and operations, to determining what would happen with commencement, to coordinating closely with local public health officials through our Emergency Operations Center – the list of to-dos for me and my campus leadership team expanded daily. When combined with the fear and exhaustion we've all experienced in the face of an unknown virus, I knew I had to keep the values that would guide us as we managed those growing to-do lists rigorously clear. 

At Sonoma State, our values include those of empathy and integrity, equity and inclusion, and excellence in all that we do – from how we teach to how we treat one another when we cross paths on campus. When I think about our university, I'm often reminded of what civil rights activist Coretta Scott King once said: "The greatness of a community is most accurately measured by the compassionate actions of its members." By that metric, the Sonoma State community is truly a great one.

From the day in March when our campus community entered Shelter in Place, the value of compassion has stayed foremost in mind – especially with regard to the success and well-being of our Sonoma State students. Our students have incredible passion for the educational dreams they pursue, and incredible perseverance to make those dreams come true. Many of them – including our first generation, low income, undocumented, and underrepresented minority students – must navigate burdensome systemic inequities. Having seen what our students can achieve, I know they can overcome any challenge they choose to confront. 

Still, in a global pandemic, my top priority is to make clear to our students that we in campus leadership are here for them, and that we care about them – no matter how much grit they may have to get through this time on their own. The responsibility to let them know our community is holding them close, and with real compassion, is even more urgent now that the pandemic has been exacerbated by the trauma of an economic recession, and by our national anger and grief about relentless racial violence against African Americans. 

In just two months our campus will open for the new academic year with a mix of virtual and in-person offerings. Through compliance to governmental health and safety guidelines and modifications for upper-division students on track to graduate next year, some of our students will complete their coursework remotely; some of our students will live on campus; and some of our students will take in-person classes. We will create flexible-use office space for our faculty and staff, and centralize support services in just a couple of campus buildings. We will undertake significant steps to ensure adherence to physical distancing, face coverings, and meticulous cleaning. 

Crucially, all of these important actions will be guided by our core values. Whether or not our faculty and staff are working remotely or on-site, we will make sure they are well-supported to conduct their work with excellence and integrity. Whether or not our students are on campus, we will make sure they are all included in our caring, compassionate community. 

In times of crisis in my own life, I've often drawn strength from family stories that reminded me of the core values that clarify what's essential. When my husband and I lost everything in the 2017 Tubbs Fire, I held close the memory of my maternal bachan, Konoye Hirota, and her story of strength as a picture bride from Japan to California, and as a survivor of the Japanese internment camps during World War II. 

Today, as we all experience the crisis of the coronavirus pandemic together, touchstones of strength like that of my bachan still ground me, and give me clarity on how we will succeed despite present challenges. For Sonoma State, the way forward lies through the values I've named: empathy and integrity; equity and inclusion; excellence in every effort. With every compassionate action we take, we will ensure our community continues to be a truly great one.
---
Click here to read What Happens to a Dream Deferred by Dr. Sakaki.