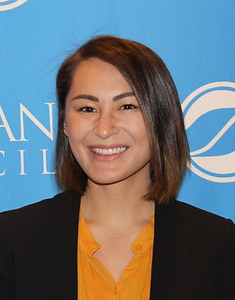 My experience participating in USJC's Emerging Leaders Program was unexpectedly life-changing. I realize that's a pretty strong statement for a program that's just five days long, but going into this I wasn't sure what to expect. Living in Denver after being born and raised in (a very culturally diverse) San Francisco, I don't often have conversations surrounding my Japanese/Asian-American identity, being a child of an immigrant, or how my background informs my leadership style. This all changed during my time at the annual USJC conference this year.
When alumni Tim Higashide and Courtney Ozaki nominated me to apply for the ELP program, I was a bit hesitant—USJC seemed very corporate and JA-focused, and I've always identified as "hapa" (or half-Japanese). My mother is an immigrant from Japan, and I grew up in a community full of half-Japanese children with immigrant mothers. To be transparent, I haven't had a lot of Japanese American friends, and I (wrongfully) assumed we wouldn't have much in common. So when I was asked to apply for this program, which I thought was more geared towards JA history and empowerment, I felt like I wouldn't fit in. Moreover, I thought I would be taking up the space of somebody more deserving, or somebody who fit more of that "ideal candidate" within the program.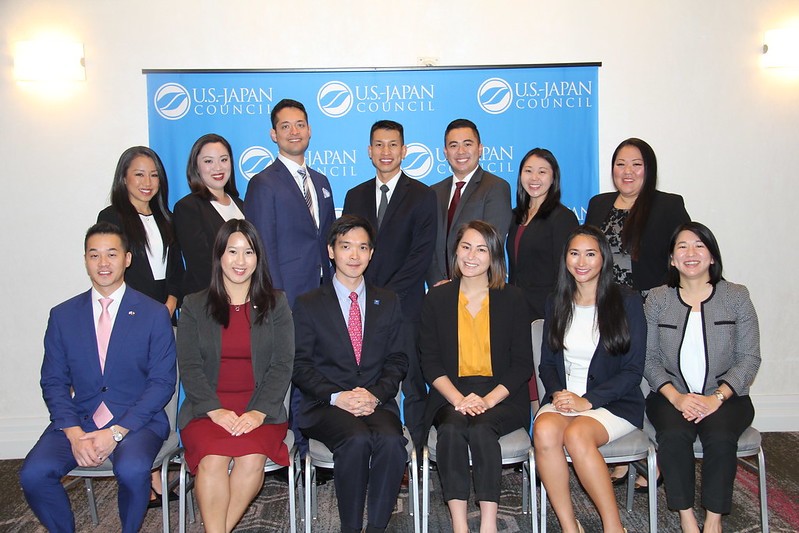 Once I applied, was accepted, and arrived in LA for the conference, I immediately knew I had assumed incorrectly. It didn't hurt that my roommate (Courtney Taira) took me to an amazing ramen shop, but there were also other half-Japanese (and half-JA) cohorts in my program who I actually had more in common with I thought. This feeling of "in-betweenness" is something we all were able to talk about—being bi-cultural but not fitting in with one community or the other, and the insecurity of feeling like we were stuck in the middle—and I was overcome with a feeling of being seen for the first time in a very long time.
I have a few favorites when it comes to the activities we participated in during the program. The first is Mr. James Higa's presentation around leadership and Mr. Steve Jobs' entrepreneurial spirit. As a business owner (and somebody who has frequently attended events with panels/presentations), I found his talk to be extremely helpful and mindset altering. In addition to walking away with tangible action items for my business, I felt that nothing he said was filler or an embellishment—each and every tip he gave to us will be something I'll remember as I pursue my entrepreneurial journey. My second favorite activity was our deep-dive with Britt. From the minute he walked in, I knew I was in a safe space and could talk about anything identity-related. He prompted so many questions that had never crossed my mind: How does your Asian American identity inform your leadership style? How do you identify? In one word, what type of leader are you?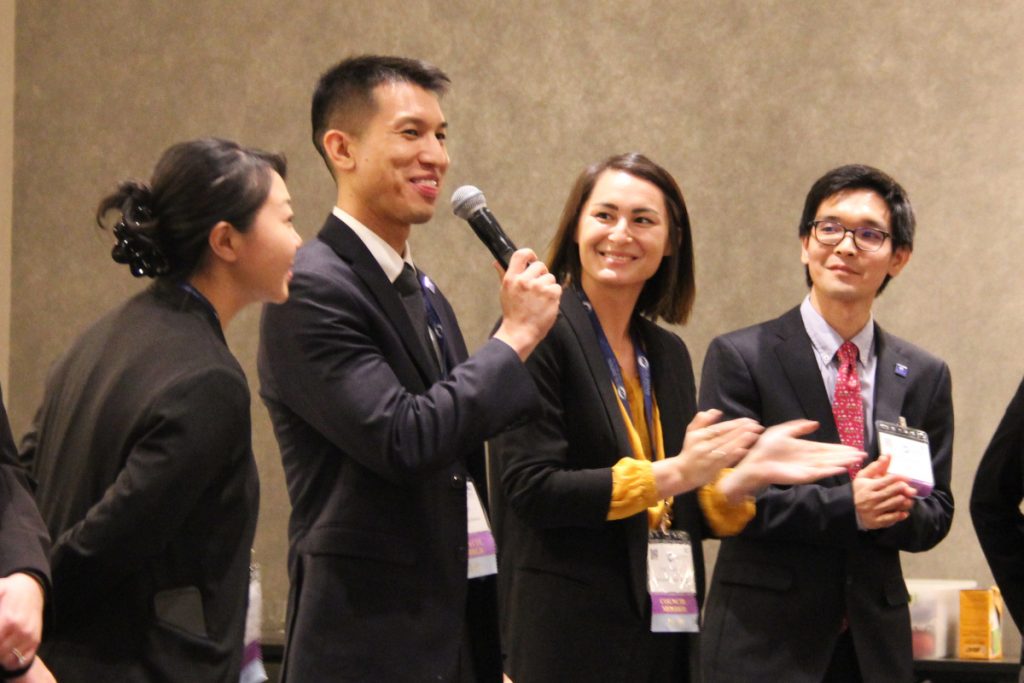 I had some amazing discussions with my cohorts, and one in particular that stuck with me. Another team member was also half-Japanese and half-Jewish, and when we were talking about our identities I mentioned that I've had some trouble with mine because of that "in-between" feeling I've had throughout my life. He pondered that for a second, and then replied with, "Wow! I've never seen myself as half, I've always seen myself as both." Even though we've had very different upbringings and life experiences, just that one word-change has completely changed the way that I see myself in everyday life.
Living in a very homogeneous, white-majority city has been very isolating for somebody like me, who grew up in a community rich with Japanese culture. I've built my life here without many Asian friends, and almost lost sight of how important those relationships were to me. After participating in this program, I have been reminded (in so many ways) how crucial Asian-American relationships are to me, and how I must make an effort to become more involved in USJC events in my region. I am thrilled and honored that I was able to become a part of the ELP family this year, and am looking forward to helping out in the future.
–Niki Robins (ELP '19)