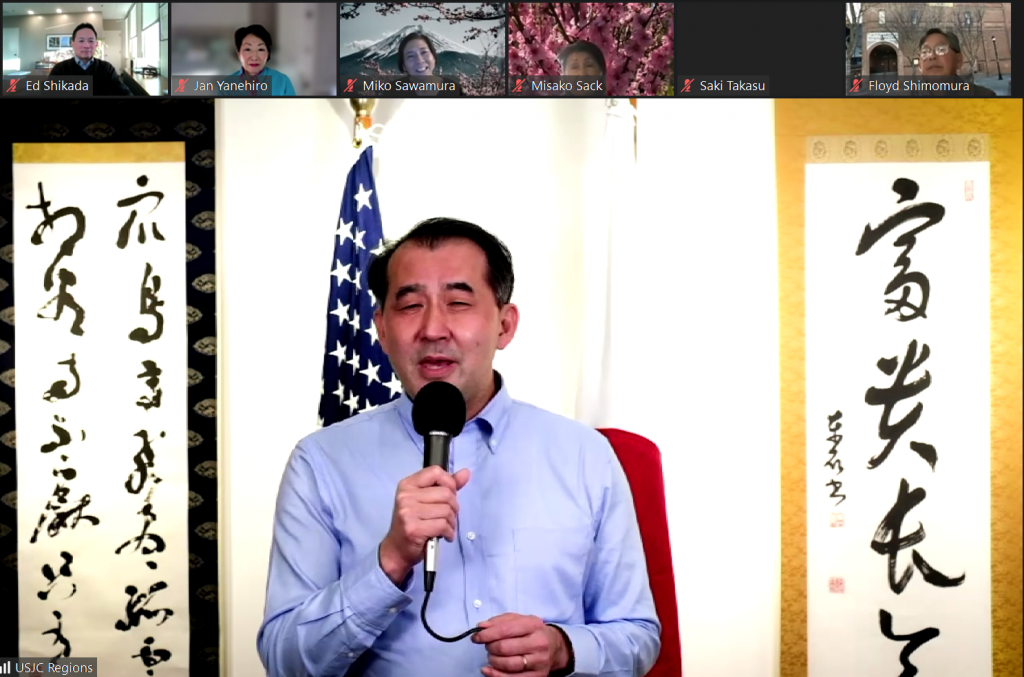 The NorCal chapter of the U.S.-Japan Council hosted a virtual fireside chat featuring Consul General NOGUCHI Yasushi on February 21. Consul General Noguchi became the Japanese Consul General in San Francisco in September 2022 and has been involved in many events celebrating the friendship and collaboration between Japan and the United States including the Japanese American Heritage Night at the Warriors game!
In his opening statement, Consul General Noguchi described San Francisco as a gateway in history and how it is now a bridge to entrepreneurship between the United States and Japan.
When asked, "what would be your legacy as Japanese Consul General in San Francisco?" he responded that he wants to do as much as possible to help grow Japanese startups tenfold, an ambitious but important goal set by the Government of Japan. He plans to do so by introducing Japanese delegations to local Silicon Valley and Bay Area startups. There are opportunities to strengthen programs by connecting with USJC members, SVJP members and TOMODACHI alumni and participants (which we all welcome!) We thank the Consul General and his family for sharing an evening with the USJC NorCal region.
Thank you to Saki Takasu for the written content!