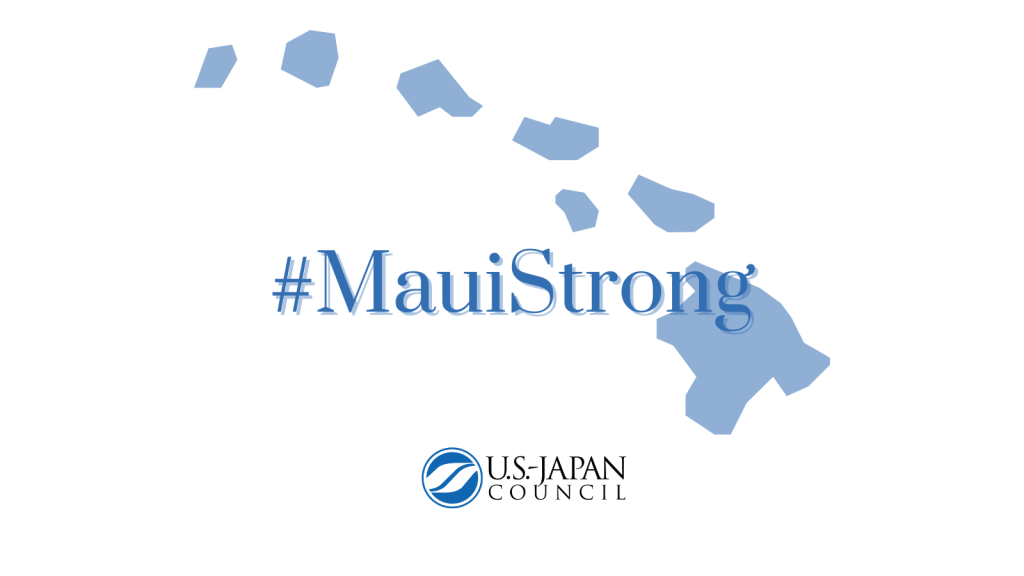 My heart aches as reports continue about the horrifying wildfire destruction on Maui and the continued battles to contain the fires there and on the Big Island.
We offer our deepest condolences to those affected, and also our strongest encouragement to our members and others working to provide the help where it is most needed.
In times like this, while first responders are focused on immediate rescue and relief and needs assessments are ongoing, donating money is the easiest and most effective way to support survivors. If you are able to help, please consider making a donation to one of these organizations:
Our Hawaii Regional Leads (Emi Au, Mitch Noguchi, Kristin Alm, and Yoh Kawanami) will be sharing information with the Hawaii regional members with further suggestions for community-level support.
USJC board members and Council leaders are engaged and making a difference:
Big Island Mayor Mitch Roth stated, "The devastation that occurred throughout Maui yesterday is more than a singular County issue. It is a Hawaiʻi issue, and we are prepared to work hand-in-hand with our partners here on Hawaiʻi Island to coordinate our resources and lend whatever meaningful support we can to assist Maui in their recovery. An incident like this could easily occur on any one of our islands, and we know that our fellow mayors, State leaders, and the Governor would do the same for us."
We are sending our thoughts to Maui USJC Members. We also recognize that USJC's members lead important local institutions such as American Savings Bank, Central Pacific Bank, Hawaiian Electric, Island Insurance, the East-West Center, University of Hawaii, the Chamber of Commerce, the Nisei Veterans Memorial Center on Maui, local businesses, non-profits, and restaurants. We know they are all doing their best for the community.
Hawaii has the most USJC members of any region, and many of our members who live elsewhere consider Hawaii home or their "happy place." My husband and I still consider our stay in Maui in early 2011 as one of the most restorative and peaceful vacations we've enjoyed.
Please join me in supporting our ohana.
If you have any suggestions, please feel free to reach out to Wendy Abe ([email protected]) or me.