This is a series in which USJC President & CEO Suzanne Basalla shares her thoughts directly with the USJC community.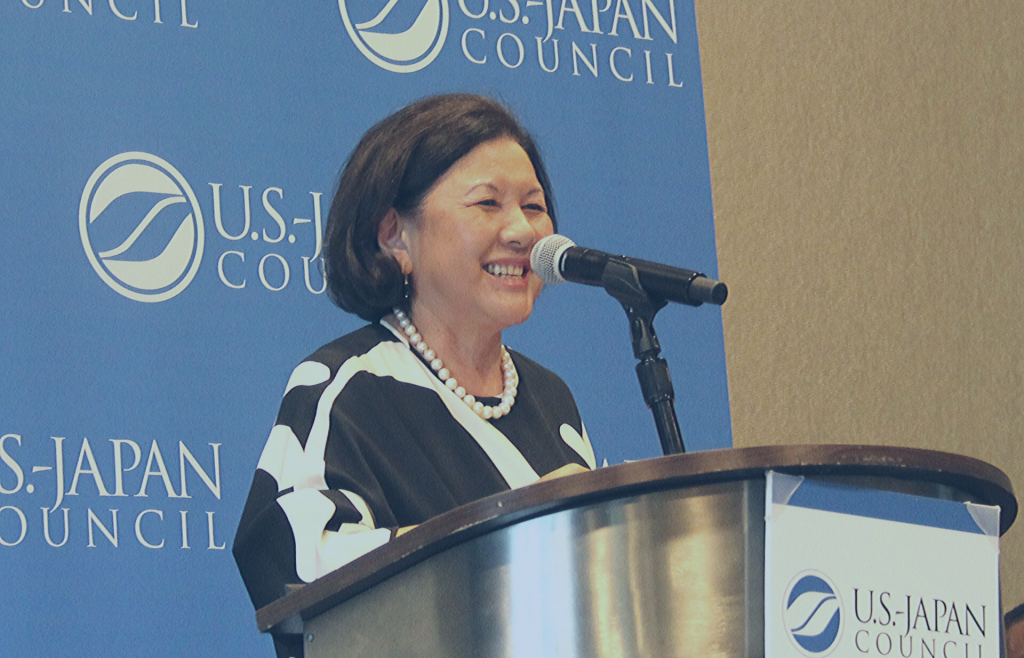 Today, October 7th, is USJC's Founder's Day, designated to ensure we always take time to reflect on the vision of Irene Hirano Inouye, and the contributions of our founders.  When we announced Founder's Day last year, I described Irene's vision and singular impact on the U.S.-Japan Council as essential and unparalleled. At the same time, I mentioned leaders like Tom Iino, Ambassador Masa Kohno, Yuko Kaifu, Senator Inouye, Dr. Paul Terasaki and George Aratani were also key to USJC's founding. Many others, including a number of the members of USJC's Legacy Council, should also be celebrated for their contributions.
So it is wonderfully fitting that today Consul General of Japan in Los Angeles MUTO Akira will hold a ceremony for Irene's Order of the Rising Sun, Gold Rays with Neck Ribbon, conferred in recognition of her contributions to promote friendly relations and mutual understanding between Japan and the United States. The ceremony had been postponed because of the pandemic, and is now able to be held under LA County COVID-19 protocols, which allow a small gathering of family and friends. This tribute and many others, including Dr. Biden's dedication of a room for Irene and the Senator, continues to remind us of all Irene achieved and the legacy she left for us. This past year we further honored the achievements and impact of our founders through our Legacies video series, which included several of the original founders' stories, opening with Tom Iino. We've also secured the legacy of founders through new appointments to the Board of Councilors, including Jennifer Hirano, Ken Inouye and Dr. Keith Terasaki.
The most important way to honor our Founders' legacy is through our work — strengthening U.S.-Japan relations, cultivating and connecting leaders, and investing in the next generation. With our continued TOMODACHI Initiative programs, support to the Watanabe Scholars, and focus on the Emerging Leaders Program, we continue to double down on the next leaders for the Council and the relationship. Our work in the areas of ESG, diversity, and climate change reflects our founders' spirit of innovative, forward-looking action to address the priorities of the bilateral relationship.
 -Suzanne Basalla
USJC President & CEO