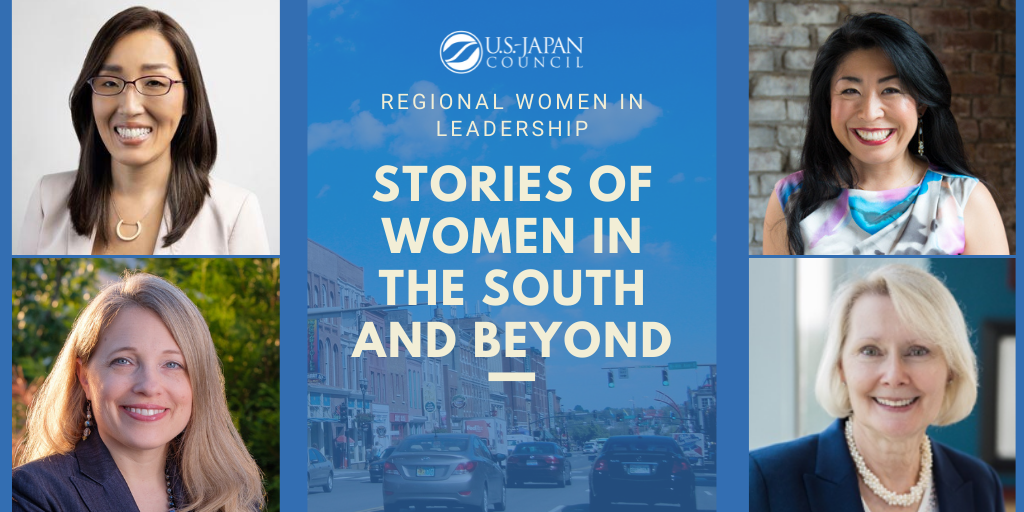 As part of its commitment to women in leadership, the U.S.-Japan Council hosted a virtual event titled "Regional Women in Leadership: Stories of Women in the South and Beyond" on January 20. The two-part event opened with an honest discussion led by Council Leader Masami Tyson (Global Director of FDI and Trade at the Department of Economic and Community Development of the state of Tennessee), who served as the moderator and host for the event.
A panel of women leaders offered personal and professional insight on female presence in the workplace, with speakers including Nozomi Morgan (founder and CEO of Michiki Morgan Worldwide), Council Leader Maki Futami (Managing Director of Trust Solutions at Pricewaterhouse Coopers, LLP)  and Jessica Cork (Vice President of Community Engagement and Corporate Communications at YKK Corporation of America.)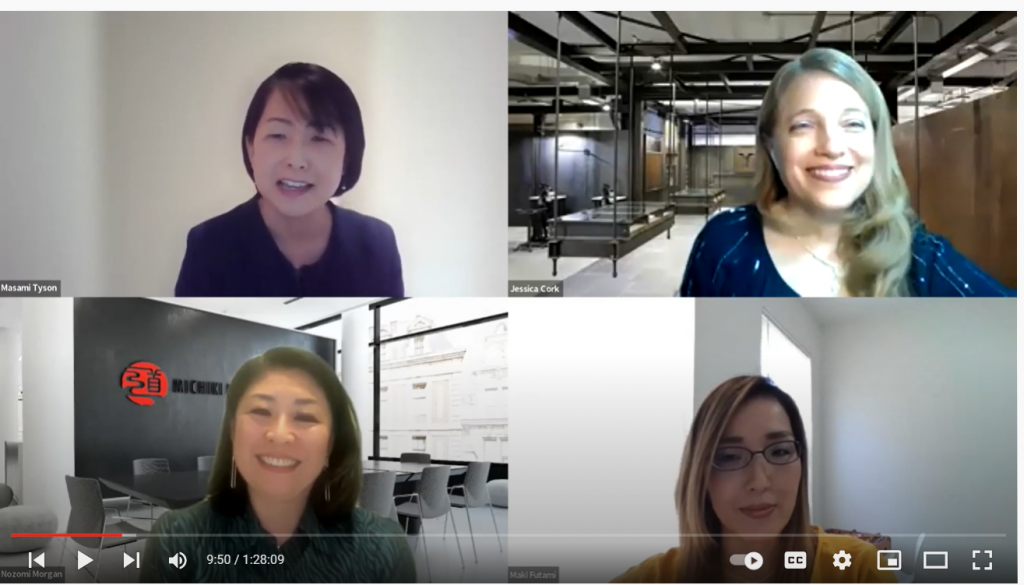 Each panelist shared their own respective stories as women in positions of professional leadership and touched on a range of shared experiences and obstacles. Ms. Morgan shared her career trajectory briefly with the audience and detailed how founding her own company led her to become a leader in her own life and "led to becoming a better leader in the workplace and beyond." Ms. Futami offered a perspective on how her career led her to find an authentic leadership style. Ms. Cork shared her career journey with the audience before discussing how her career had led her to become more comfortable with servant leadership and the diversity of leadership styles before asserting that "we need to remember that we don't just need people of different genders and appearances or backgrounds…we also need people who think differently and maybe lead differently."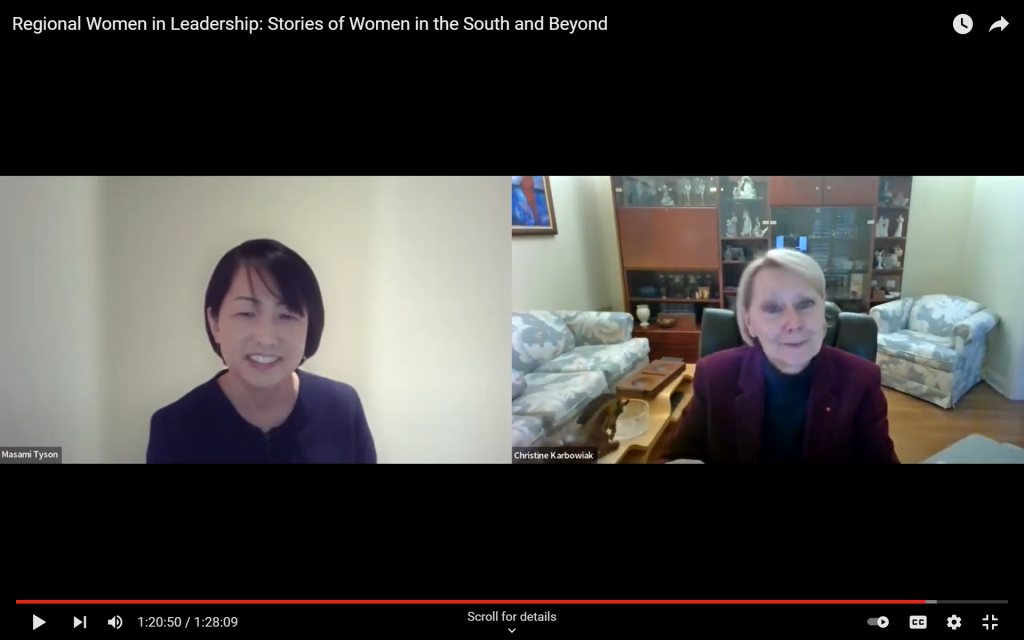 The event continued with a fireside chat with Christine Karbowiack, former Vice Chair of Bridgestone Americas, who described her path to becoming a leader, a role she defined as "to develop the people around them and to surround themselves with people who really are effective, smart and who want to do the right thing." This means, she continued, that "you have to give them the power to be able to do what they think is right, and that means listening to them…not just listening, hearing what they have to say."
The U.S.-Japan Council would like to thank the speakers, with special recognition to Ms. Masami Tyson for her leadership. The Regional Women in Leadership Program is generously sponsored by the Ministry of Foreign Affairs of Japan.
Click here to watch a full recording of the event.