Recently I was back in Tokyo where I was able to attend three separate TOMODACHI Initiative events.
Upon arrival, I joined Boeing Japan's President Will Shaffer and his Chief of Staff (and USJC member) Alisa Schackmann, for the TOMODACHI Boeing Keio SFC Entrepreneurship Seminar. A group of 30 young people shared their various team presentations concluding an eight-month journey where they learned about entrepreneurship both as a professional pursuit and as a way to contribute positively to their society.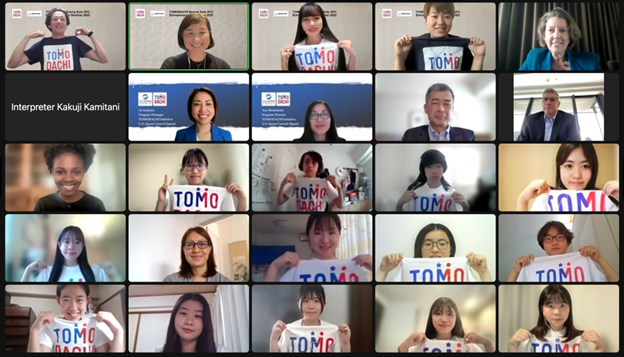 Midweek, Sumitomo Corporation's President & CEO HYODO Masayuki hosted 19 Japanese college students, 9 of whom had completed study abroad funded by the TOMODACHI Sumitomo Corporation Scholarship Program. Since 2014, Sumitomo has provided 67 scholarships to support study abroad across the United States. I was touched to hear from the returnees how their experiences had opened their eyes to new perspectives about the world, the States, Japan, and themselves. The new 10-person cohort is eager to start their adventures soon, but also a bit nervous. Mr. Hyodo kindly offered each of the scholars his advice and encouragement.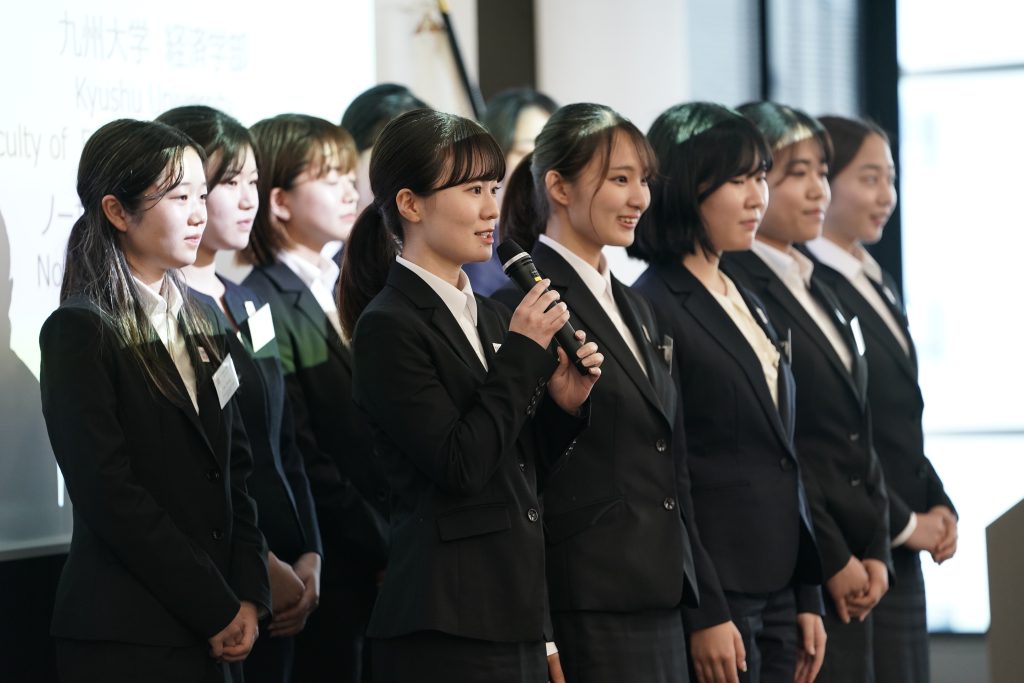 Finally, I spent Saturday afternoon at Amway's Shibuya HQ for the TOMODACHI Next Generation Summit, with almost 200 attendees. Alumni shared lessons, provided inspiration, and learned about important topics from financial literacy to leadership development. We also celebrated 10 years of generous support from Prudential for TOMODACHI Alumni programs. Truly inspiring!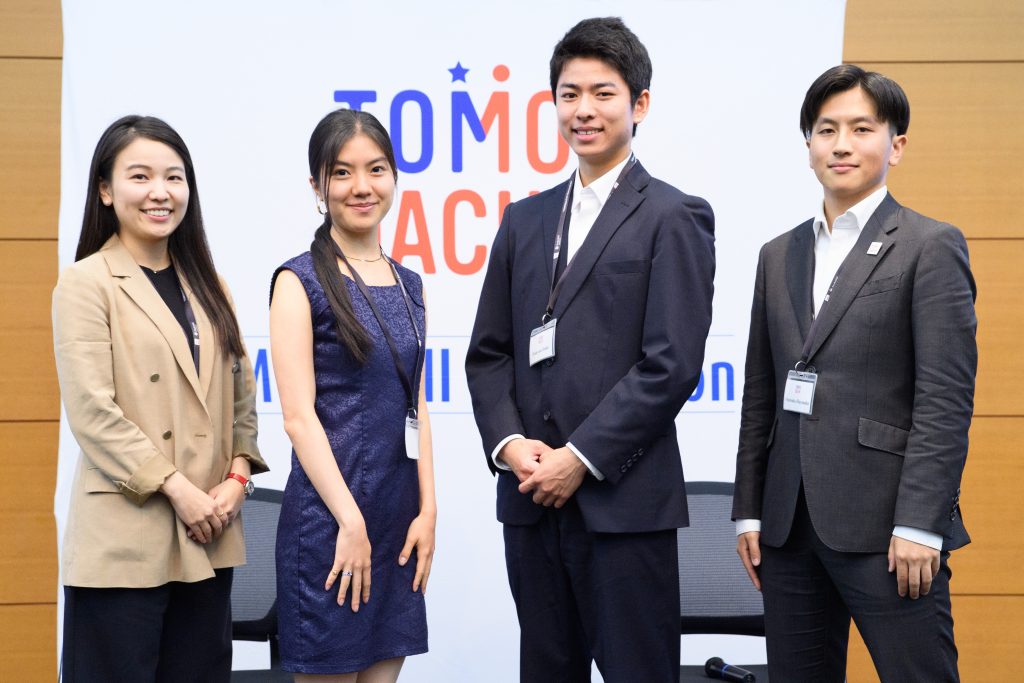 You can probably imagine what a huge shot in the arm it was for me to spend all this time with the TOMODACHI generation, especially having been involved since the initiative was just an idea. I reflect on three points:
From the beginning, we sought to inspire a "TOMODACHI generation." It's happened! What a thrill to meet some of our 10,000 alumni and see some of them already making a difference in their professions and in the U.S.-Japan relationship. We can't underestimate the difference our programs can make in opening up entire new worlds to a deserving individual. And then we can multiply that by 10,000.
Over the years, TOMODACHI activities have evolved from charity activities for young people in Tohoku to transformational experiences done with young people from throughout Japan and the United States. Above all, this is a testament to the importance of TOMODACHI's alumni leadership programming so that program participants can continue to engage along a continuum of experiences.
Our programs fostered an entire ecosystem of support for the next generation. During the week, I was joined by senior U.S. Embassy and Government of Japan officials; by sponsor company's CEOs and staff; by USJC's board leaders and members; by staff, educators, implementers, parents, and mentors. Together we are making a difference, and I could not be prouder.
As summer heats up, so will the number of TOMODACHI programs. To our sponsors and government partners, thank you! For USJC members, I highly encourage you to attend any of the local networking activities with young people that come your way (especially in LA, Washington DC, NY, and Tokyo). I guarantee you'll leave the events feeling more positive than ever about the future of the U.S.-Japan relationship.