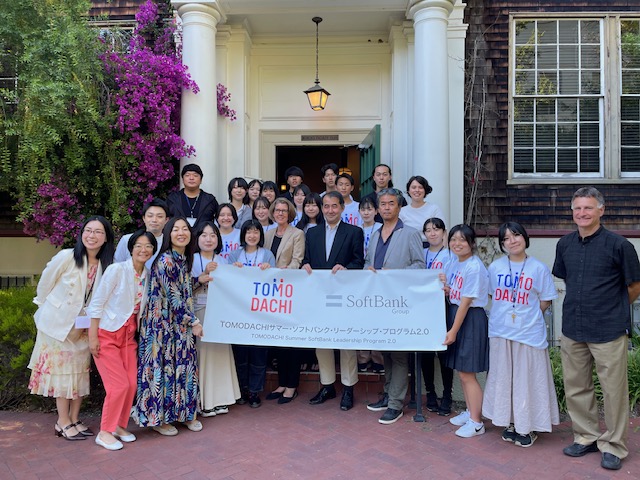 Photo Credit: Deputy Consul General Hajime Kishimori
On August 12,  the TOMODACHI Summer SoftBank Leadership Program 2.0 -Building Resilient Communities for Future- concluded its U.S. program at the University of California, Berkeley with a graduation ceremony. This program was designed for high school and university students who were living in Iwate, Miyagi or Fukushima prefectures when the Great East Japan Earthquake struck. Beginning July 26, the 17 participants studied community contribution and leadership through lectures and site visits in Northern California. At the end of the U.S. program, students devised ideas to solve societal issues, learned how to implement them from planning to execution and created action plans for solving each issue.  The graduation ceremony was attended by Consul General NOGUCHI Yasushi, who provided congratulatory remarks to the students on their completion of the U.S. program as well as Deputy Council General KISHIMORI Hajime and U.S.-Japan Council President and CEO Suzanne Basalla.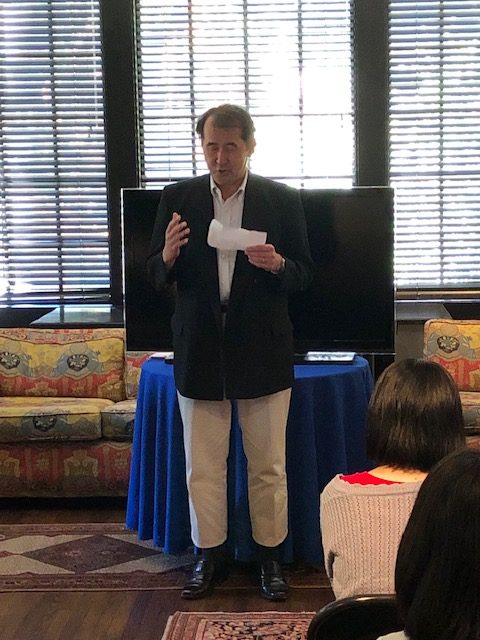 Photo Credit: Deputy Consul General Hajime Kishimori
During the three-week program, students had the opportunity to meet with Ambassador Roos and USJC Board of Councilors Member Mrs. Susan Roos, who shared the story of how the TOMODACHI Initiative started when the devastating earthquake struck the region of Tohoku in 2011. Ambassador Roos recounted the obstacles he faced to make the vision of the TOMODACHI Initiative come true. He encouraged students not to give up on implementation of their action plan when they go back to Japan, because they will face challenges regardless, and he stressed the importance of continuing to try even if things do not go as planned. 
The program also welcomed Council Leader Dianne Fukami (Bridge Media, JALD '09) as a guest speaker, who created a film of Tohoku through the lens of a Japanese American. She provided an important lesson of creating a video based on perspectives of the audience: what is the purpose of the video, who is your audience, what are your most compelling visuals, who is the best emotional interviewers, what is the takeaway message and how do you want people to feel at the end of the video. At the end of the day, students created videos of Tohoku as a group mini project. In addition, Timothy Koide came to the classroom while students were working on project presentations and advised them to brainstorm ideas and to create action plans. His constructive feedback helped students shape their presentation, which were presented during the final presentation and the graduation ceremony.
Students are now going back to Japan. For the next three months, they will work with mentors who are well-versed in fostering entrepreneurs and revitalizing local communities in Iwate, Miyagi and Fukushima prefectures to complete the planning and execution of their projects. The program will conclude in December with a final presentation in Sendai, Miyagi.