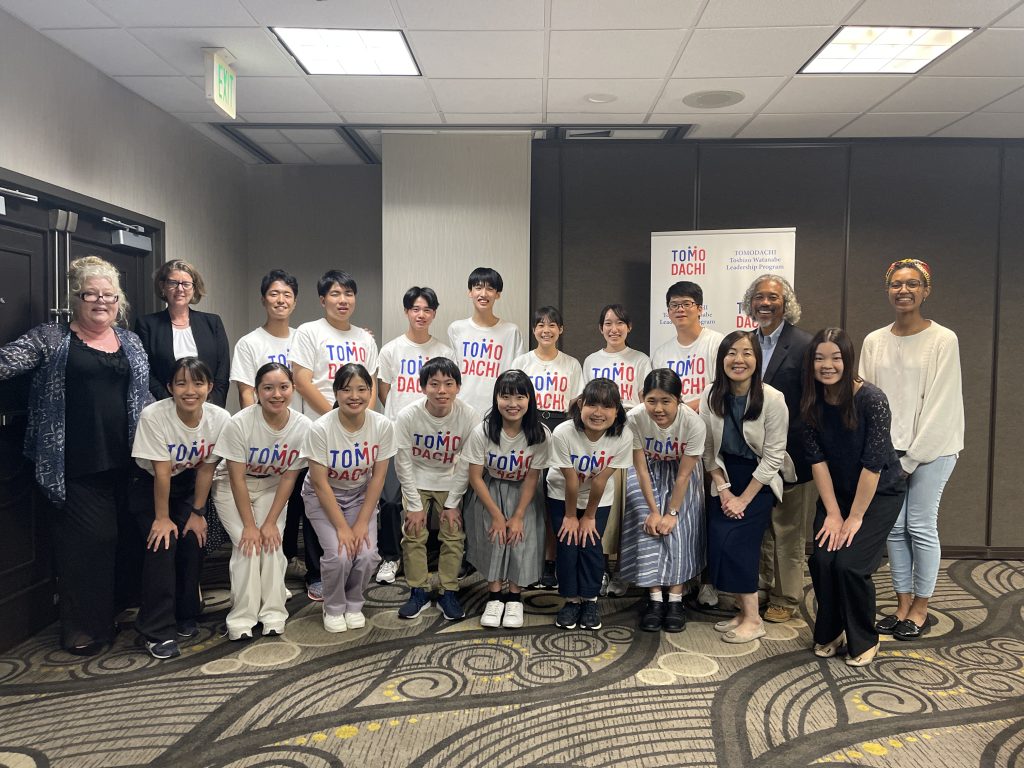 From August 9 to 19, fourteen high school students from all over Japan visited California as part of the TOMODACHI Toshizo Watanabe Leadership Program. The objective of this program is to cultivate the next generation of leaders who not only understand the importance of the relationship between the United States and Japan, but who also possess the global skills and mindset to become a leader within U.S.-Japan relations. The TOMODACHI Toshizo Watanabe Leadership Program gives students the opportunity to develop cross-cultural relationships and learn more about a variety of topics including different leadership styles, the American higher education system and the history of Japanese Americans.
The program included visits to various locations in Los Angeles, including visits to the California Institute of Technology, University of California Los Angeles (UCLA), the Terasaki Institute, the Japanese American National Museum (JANM) and the Holocaust Museum LA.
On August 10, the students had an opportunity to meet the Consul General of Japan in Los Angeles, SONE Kenko, and his wife at their residence. The students introduced themselves and shared why they applied for the program. During the Q&A session, the students asked the Consul General several questions, including what he believed were the things to keep in mind when communicating with people from different backgrounds.
On August 17, the group visited the Japanese American National Museum. After taking a tour of the museum, the students attended a leadership workshop where they presented what they researched about three individuals who took small yet important actions before and during the World War Ⅱ that led the society to change in some way. The next day, the students gave presentations on what they had learned as a result of the program and how to utilize the experience in the future.
"Through this program, I have met a lot of great people," program participant Mika Maki shared. "Their goals were not decided from a young age; their goals changed as a result of their experiences throughout their lives. I now believe that it is more important to value experiences and think about my goals with flexibility in mind."
USJC President and CEO Suzanne Basalla, USJC Board Member Curtiss Takada Rooks (JALD '04) and Consul ISHII Aya from the Consulate General of Japan in Los Angeles all attended the event and delivered remarks.
Following their return to Japan, participants will share their experiences at their respective schools. Participants will be expected to utilize the experience and knowledge they gained as a result of this program to strengthen the relationship between the United States and Japan.