Foreign Minister Kono Emphasizes Role of Japanese Americans in Strengthening U.S.-Japan Relations
From August 21 to 26, Foreign Minister Taro Kono (a Friend of the Council) visited Honolulu, San Francisco/Silicon Valley and Los Angeles. Minister Kono has been a staunch supporter of Japanese Americans and the Japanese American Leadership Delegation (JALD) Program, and has met with almost every delegation in Tokyo. During this trip, he met with JALD alumni and Japanese American leaders (many of them USJC members) in every city, emphasizing the importance of Japanese Americans in strengthening U.S.-Japan relations.
Honolulu
Minister Kono visited Honolulu on August 21 and 22. Nine JALD alumni from Hawaii were invited to a private dinner with Minister and Mrs. Taro Kono, and a few of his immediate staff. The alumni extended their deep appreciation for their JALD experience, many expressing how life-changing and impactful the trip was for them. For many, it was an opportunity to connect with their Japanese culture, and to have meaningful connection to their immigrant roots, learning how brave and courageous their ancestors were to come to the United States, without knowing what life would bring in a new country.
Minister Kono also met with select members of the committee who worked on the 150th Anniversary of the Gannenmono (first immigrants to Hawaii). Here, Minister Kono announced his appreciation and interest in developing even stronger relations with Japanese Americans in Hawaii and across the nation. He applauded the work of the Hawaii committee for honoring and celebrating the historical and momentous occasion of the 150th anniversary.
Minister Kono also visited various organizations led by Council Leaders, including the Chamber of Commerce of Hawaii (Sherry McNamara), Nisei Veterans groups (Deidre Tegarden) and Hawaiian Electric Company (Alan Oshima and Darcy Endo-Omoto). He also met with leaders that include Representative Colleen Hanabusa and Governor George Ariyoshi (both Members of the USJC Board of Councilors).
Click here to see MOFA's summary of the Minister's activities in Honolulu.
San Francisco
On August 23, a reception was held at Consul General Tomochika Uyama's residence in honor of Minister Kono. Over 120 people attended, including Ambassador Shinsuke Sugiyama, MOFA staff, about 15 JALD alumni, Japanese and Japanese American community leaders and many elected officials from local municipalities. Minister Kono emphasized the importance of U.S.-Japan relations and the key role that Japanese Americans play in fostering this relationship. He has made a point to study the history of Japanese Americans, and wants to encourage other Japanese people to learn their story. He emphasized the importance of people-to-people relationships in maintaining a strong U.S.-Japan relationship, and recognized the significant contributions of USJC. Secretary of State George Shultz gave a toast, noting the long and deep-standing relationship he has had with previous Prime Ministers and Foreign Ministers and how building trust with Japan's leaders has benefited both countries.
On August 24, Minister Kono met with JALD alumni. Minister Kono stated that the JALD Program helped strengthen the connection between Japan and Japanese Americans, and that Japan now sees Japanese Americans as a key ally in the U.S.-Japan relationship. USJC Senior Vice President Kaz Maniwa (who is also an alumnus of the first JALD in 2000) spoke on behalf of the JALD alumni, and said that the program was an important factor in building alumni's commitment to U.S.-Japan relations.
Delegates then shared their own activities since returning from the JALD trip. Council Leader Dianne Fukami talked about her two films (Stories from Tohoku and An American Story: Norman Mineta and His Legacy). Council Leader Emily Murase talked about education and strengthening the role of women in Japan, as well as the importance of Japan supporting the Japantowns in the Bay Area and Los Angeles.
Minister Kono reaffirmed his commitment to the JALD Program. He offered to assist alumni in meeting with younger politicians in Japan, so that the important role of Japanese Americans can be shared with as many upcoming leaders as possible.
Silicon Valley
On August 24, representatives of the Silicon Valley Japan Platform (SVJP) met with Minister Kono at the Fairmont San Francisco.
Minister Kono discussed the strong sense of urgency within the government to spur innovation and growth in Japan. He shared his belief that Japanese Americans play a critical role in the U.S.-Japan relationship, and expressed his enthusiasm for Japanese Americans' participation in the story of Silicon Valley.
SVJP Co-Chair Dr. Daniel Okimoto (Member and Former Chair of the USJC Board of Councilors) led the delegation of entrepreneurs and businesspeople from Silicon Valley. He spoke about how SVJP has developed a powerful network of individuals in both Silicon Valley and Japan, engaging them to develop programs to spur innovation in both countries.
Each member of the delegation, which included several Council Leaders, briefly introduced themselves to Minister Kono. Kenta Takamori, Executive Director of SVJP (and Council Leader), spoke about how SVJP is deepening the U.S.-Japan relationship by creating programs for CEO-level discussions, encouraging entrepreneurs to have global ambitions, and promoting regional economic development through joint programs with Japan's prefectural governors.
Minister Kono expressed his hope that members of the SVJP community would visit Japan and share their experiences with high school students, to inspire them to study and live abroad.
Click here to see MOFA's summary of the Minister's activities in San Francisco/Silicon Valley.
Los Angeles
On August 24, Minister Kono and his wife visited JAPAN HOUSE Los Angeles and attended its opening celebration. USJC Board Member Yuko Kaifu is the President of JAPAN HOUSE Los Angeles. During his speech at the opening ceremony (which was emceed by Member of the USJC Board of Councilors George Takei), Minister Kono said that he appreciated the work of "the U.S.-Japan Council, the Japanese American Leadership Delegation and TOMODACHI." On August 25, Minister Kono spoke with JALD alumni at the residence of Consul General of Japan in Los Angeles Akira Chiba.
Two Los Angeles-based journalists who are USJC members (and JALD alumni), David Ono and Frank Buckley, interviewed Minister Kono. Click here to see Mr. Ono's piece on ABC 7 about JAPAN HOUSE Los Angeles. Click here to listen to Mr. Buckley's interview about U.S.-Japan relations.




Minister Kono also wrote a bilingual article in Rafu Shimpo about the importance of Japanese Americans to Japan, and discussed Japan-Hawaii relations in an interview with Hawaii Hochi.

Click here to see MOFA's summary of the Minister's activities in Los Angeles.

Recent Events
JAJA and USJC Host Event in New York
On August 21, JAJA (Japanese Americans, Japanese in America), a networking group based in New York, collaborated with USJC to host an event featuring David Kenji Chang and Kazu Gomi, who both joined the USJC Board of Directors earlier this year. Council Leader Julie Azuma generously opened her home to the many JAJA members, USJC members and friends who attended.
Mr. Chang and Mr. Gomi discussed the many facets of USJC and how members can be engaged in different areas of interest. They then talked about how they each took different paths to become involved in USJC. Questions from the audience included how to join and the benefits of being involved.
Many thanks to the speakers and Julie Azuma, to Susan Hamaker for providing photos and a recap, and to the many members who attended and brought food!
TOMODACHI News
TOMODACHI U.S.-Japan Youth Exchange Program 2018
From July 14 to August 14, twelve high school students from Japan and the United States participated in the TOMODACHI U.S.-Japan Youth Exchange Program, managed by American Councils in Education, in partnership with Globalize DC and Common Earth (Japan). The program is a two-way exchange: the first part of the program is in Washington, DC, the second half in Japan.
While in DC, students examined issues such as race, diversity and immigration in the United States by visiting the Holocaust Museum and the National Museum of African American History and Culture. They also learned about the history of racial identity and discrimination in the United States by hearing about the Japanese American incarceration experience.
Cultural expression was a major theme of their exchange in DC. Students found their own voices through a slam poetry workshop and hip hop activities in Chinatown, and by sharing their poems at an open mic at Busboys and Poets in DC. Minori Kon, a participant from Japan, said that she learned the power of storytelling. "In this program, we listened to many people's stories and we became storytellers as well," she said. "Words can move people's hearts and I found storytelling to be difficult but fun."
In Japan, students continued to explore culture through homestays and lodging in traditional minshuku. Students experienced life in Kesennuma and Minamisanriku, Tohoku cities devastated by the Great East Japan Earthquake, and learned about the resilience of the communities by visiting the Fisherman's Banya, the Forestry Stewardship Council and Mayor Sato of Minamisanriku. When asked about the most memorable experience in Japan, U.S. participant Arjernae Miller shared what she referred to as "Tohoku love." She said: "In Kesennuma and Minamisanriku we were welcomed with kindness. Where I am from, people don't greet people they don't know. But in Kesennuma we were always greeted by strangers on the streets."
At the conclusion of the program, the students gathered at American Center Japan for a final presentation on what they learned. The students also shared their action plans to create a global community that would change society. The presentations took various forms, including singing and playing videos that they produced themselves. After the presentations, the participants enjoyed a reception to mingle with the guests.
JALD News
Reflection from Sheri Bryant (JALD '18)
The following article is part of a year-long series by participants of the 2018 Japanese American Leadership Delegation (JALD).
The March JALD trip still resonates clearly with me, sometimes popping up unexpectedly and at other times gently pulling at the back of my mind. Beyond the exchanges we had with Japanese decision-makers around the latest challenges facing Japan, the trip served to shine a light on the intense connection I feel to the Japanese people and culture, and the dedication needed to further U.S.-Japan relations upon returning home.
It's not obvious how we as individuals can help achieve the lofty goals we've set out for ourselves. Really, what can one individual do?
For me, the answer embodies two things: first, staying involved with the local Japanese American leaders and government; and second, committing time and brain power to the Silicon Valley Japan Platform (SVJP), an initiative of USJC and the Asia Pacific Initiative with a mission to broaden and deepen the scope of ties between Silicon Valley and Japan.
Recently, San Francisco welcomed a new Consul General to our city, Mr. Tomochika Uyama. A welcome reception was thrown for him at his beautiful residence overlooking the Bay, and a couple of weeks later I spoke at a more intimate USJC NorCal Members event, welcoming him to the Bay Area and reflecting on my JALD experience. Since then, he has visited my workplace to learn more about Virtual Reality technology and how it will likely shape our future. I believe our relationship will continue to grow and I anticipate actively participating in myriad events in the coming years.
Just last week, we welcomed Foreign Minister Taro Kono to San Francisco (the first such visit by a Japanese Foreign Minister since 2001) at the Consul General's residence. We heard lively speeches by Consul General Uyama and George Schultz, who served in various Cabinet positions under three different presidents. It was inspiring to see the excitement of the packed house and experience the kindred spirit shared among Japanese American leaders in the community.
The following day, Mr. Kono met with several members of SVJP, including its Co-Chair Dan Okimoto and Executive Director Kenta Takamori to talk about the importance of Silicon Valley and the digital revolution as it pertains to Japan's future. Sitting across from Mr. Kono, I had vivid flashbacks of him at our JALD dinner where he exuded the same familiar warmth and charisma. The meeting was a big success with much follow up to come, including a future entrepreneurship initiative that I will help spearhead in Japan.
My JALD experience has helped me form a closer bond than ever before to Japan and its people, and has stoked a powerful sense of purpose to further U.S.-Japan relations. I look forward to many years of learning, contributing and making new friends. As always, I would like to thank Dan Okimoto and Irene Hirano Inouye for their fierce commitment and vision to advance U.S.-Japan relations and create a lasting impact on both nations.


Japanese American Leadership Delegation Applications Due September 14

Applications for the 2019 Japanese American Leadership Delegation (JALD) program are now open! This program provides the opportunity for a select group of Japanese American leaders from across the United States to travel to Japan to engage with Japanese leaders in the business, government, academic, nonprofit and cultural sectors. The Japanese Ministry of Foreign Affairs (MOFA), represented in the U.S. by the Embassy of Japan in Washington, DC and 17 consulate general offices, sponsors the program. USJC provides administration and organization for the program.
For the 2019 Delegation, MOFA has placed priority on selecting leaders from geographic areas of the country with little or no representation in prior delegations. Please see the Japanese American Leadership Delegation webpage for more information. The application deadline for this year is September 14, 2018. Trip dates are March 1-9, 2019, with a mandatory pre-trip orientation (February 1-2, 2019) in Los Angeles.
Announcements
Early Bird Registration Ends Tomorrow for the 2018 USJC Annual Conference in Tokyo!
U.S.-Japan Council 2018 Annual Conference
Partnering for Impact Today, Investing in a Sustainable Tomorrow
Cerulean Tower Tokyu Hotel, Tokyo, Japan
November 8-9, 2018
This year, USJC returns to Tokyo to discuss how the United States and Japan can build a sustainable future together, and strengthen philanthropy in Japan. The Conference will explore ways to collaborate towards mutual goals like supporting women leaders, and face common challenges like aging populations and security issues in Asia. We will also discuss regional ties among various cities in both countries, as well as the impact the midterm elections will have in the United States.
Featuring a Kabuki Performance by:
Speakers Include: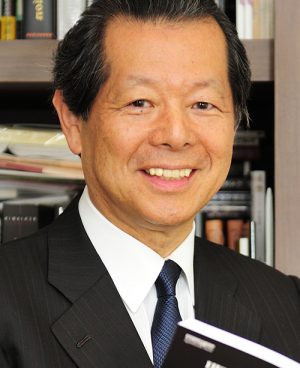 Yoichi Funabashi
Chairman,
Asia Pacific Initiative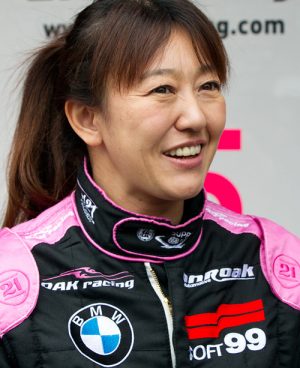 Keiko Ihara
Race Car Driver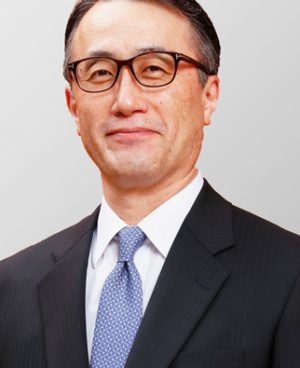 Kanetsugu Mike
President & CEO,
MUFG Bank, Ltd.
Takeshi Niinami
CEO,
Suntory Holdings, Inc.
Other Speakers Include:
Laura Winthrop Abbot, Executive Vice President & Chief Operating Officer, U.S.-Japan Council
Martijn Dekker, VP of Strategy, Shell Oil Company
Dianne Fukami, President, Bridge Media, Inc.; Director & Co-Producer, An American Story: Norman Mineta and His Legacy
Todd Guild, Senior Director, McKinsey & Company, Inc.
Leona Hiraoka, President & CEO, Keiro
Ryuta Ibaragi, Governor of Okayama Prefecture, Japan
Yuuko Iizuka, General Manager, CSR Department, Sumitomo Forestry Co., Ltd.
Katsuji Imata, Board Chair, CSO Network Japan; Vice Chairperson, Board of Directors, Japan NPO Center
Yuko Kaifu, President, JAPAN HOUSE Los Angeles
Heita Kawakatsu, Governor of Shizuoka Prefecture, Japan
Mari Kuraishi, Co-Founder & President, GlobalGiving
Peter Landers, Tokyo Bureau Chief, The Wall Street Journal
Norman Mineta, President & CEO, Mineta & Associates, LLC; Former Secretary of Transportation, U.S. Department of Transportation; Former Secretary of Commerce, U.S. Department of Commerce
Debra Nakatomi, President, Nakatomi & Associates, Inc.; Co-Producer, An American Story: Norman Mineta and His Legacy
Hiroshi Ogawa, Governor of Fukuoka Prefecture, Japan (tentative)
Daniel Okimoto, Director-Emeritus, Shorenstein APARC; FSI Senior Fellow and Professor Emeritus of Political Science, Stanford University
Alan Oshima, President & CEO, Hawaiian Electric
Yuka Tanimoto, Deputy Editor in Chief, Forbes JAPAN
Hidehiko Yuzaki, Governor of Hiroshima Prefecture, Japan
Join USJC & USJC (Japan) in Tokyo to discuss how to create lasting partnerships and benefit communities on both sides of the Pacific. Click here to learn more and to register.
Supporting Those Affected by the Japan Floods

Japan recently experienced what is considered the worst weather disaster the country has faced in 36 years. The floods and landslides in western Japan in July led to severe damage, most notably in the Ehime, Hiroshima and Okayama Prefectures. Hundreds of people lost their lives, many suffered damages to their homes, and many more were left without water.
The U.S.-Japan Council (USJC) and our friends at other U.S.-Japan related organizations offer heartfelt thoughts to all who are affected. Many in the U.S. have strong ties to the Ehime, Hiroshima and Okayama communities through people-to-people programs and exchanges. Many Japanese Americans also have family ties or personal connections to the region.
USJC, the Japanese American Citizens League, the Japanese Cultural and Community Center of Northern California (JCCCNC), the Japanese Cultural Center of Hawai'i and the United States-Japan Foundation have established the Japan Flood Friendship Fund (JFFF) to aid those who are affected. 100% of the contributions will go to relief efforts through our network of nonprofit organizations that are working on the ground.
Thank you to those who have donated. Over the past seven years since the Great East Japan Earthquake in 2011, we have worked with a number of local nonprofits in Japan. Based on this experience and our research about their current activities in the flood-affected regions, we have selected three organizations to disburse these funds to: Civic Force, Japan Platform and Peace Boat. The fund will remain open, and we thank you again for considering a donation to JFFF.
Please consider donating through the form here. If you would prefer to pay by check, please make your check payable to the U.S.-Japan Council and mail to:
U.S.-Japan Council
Attn: Japan Flood Friendship Fund
1819 L Street, NW, Suite 800
Washington, DC 20036
If you have any inquiries or would like to partner with us, please write to [email protected] or call 202-223-6840.

Upcoming Events
Righting a Wrong: Japanese Americans and World War II
When: Ongoing through December 8, 2018
Where: National Museum of American History (Washington, DC)

Last year, the National Museum of American History opened an exhibit to mark 75 years since Executive Order 9066 authorized the internment of Japanese Americans during World War II. On display are artifacts, photographs and stories collected from Japanese American families. There will also be public programming throughout the year related to this exhibit.
For more information on the exhibit, please visit the official website.
Opportunities
Administrative Assistant for Development (Washington, DC)
The Administrative Assistant for Development position will have primary responsibility for administrative and operational support to USJC development activities. This position is in the Washington, DC headquarters office. This position will provide direct support to the Director of Partnerships & Development and to executive staff working on development areas. The Administrative Assistant for Development will interface with donors and related stakeholders. The position reports to the Director of Partnerships & Development and works in collaboration with staff in the USJC (Japan) office in Tokyo.

Click here for more information about the position.
Intern (Washington, DC)

The intern will provide support for Programs and Communications on a part-time or full-time basis. Duties will consist of program and event coordination and support, website/social media support, organization of and attendance at special events, outreach and communication, writing and translation (if able). This is an excellent internship for those hoping to gain experience in the programmatic, digital and strategic marketing and/or nonprofit fields. USJC's internship program offers outstanding opportunities for college students, graduate students and graduates who are interested in U.S.-Japan relations.

Click here for more information about the position.
TOMODACHI Marketing & Communications Manager (Tokyo)
The Marketing & Communications Manager is responsible for developing and implementing a comprehensive strategic communications program to develop the profile and brand of the TOMODACHI Initiative among a diverse audience and stakeholders, including senior corporate executives, government leaders, program participants, donors, press and the general public. The Marketing & Communications Manager will work closely with teams within the TOMODACHI Initiative in the implementation of this mission, as well as with the U.S. Embassy in Tokyo.
Click here for more information about the position.