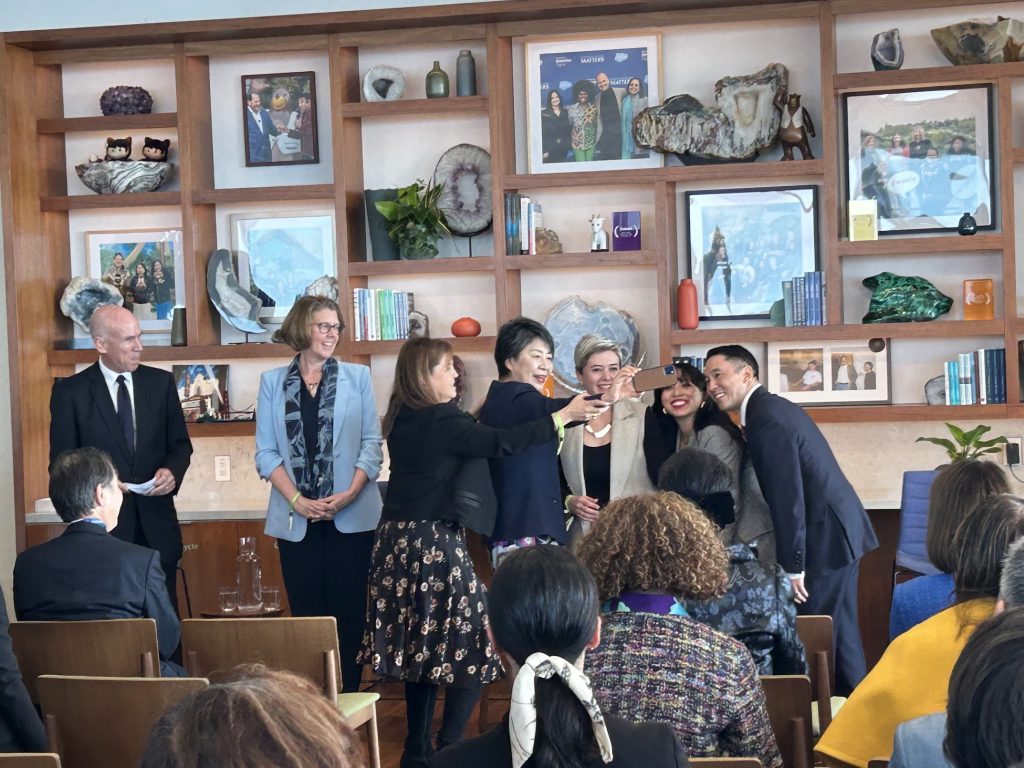 As APEC week kicked off in San Francisco, USJC members were honored to lead a dialogue with Foreign Minister KAMIKAWA Yuko on the important topic of Women, Peace, and Security + Innovation (WPS+I). Minister Kamikawa has elevated WPS on her diplomatic agenda and used the opportunity of being in San Francisco to explore how to bring innovation to the important WPS agenda of protecting and promoting women. USJC members Dana Heatherton (Waymo, ELP '11), Ellen Kamei (City of Mountain View, ELP '15) and Derek Kenmotsu (U.S. Department of Defense, ELP '17) offered ideas for enhancing the role of women in addressing global challenges, and the Foreign Minister embraced their ideas as a starting point for ongoing dialogues.
USJC co-hosted the event alongside the Silicon Valley Japan Platform (SVJP), Japan Society of Northern California and the Asia Society of Northern California in the iconic Salesforce Tower's beautiful Ohana Room. USJC Board of Councilors member Susie Roos (Geodesic Capital) closed the event on behalf of the collaborating organizations. Sasakawa Peace Foundation USA's Shanti Shoji shared her thought leadership on WPS in U.S.-Japan relations to help prepare the panel.
Thank you to the Ministry of Foreign Affairs for the above photo.