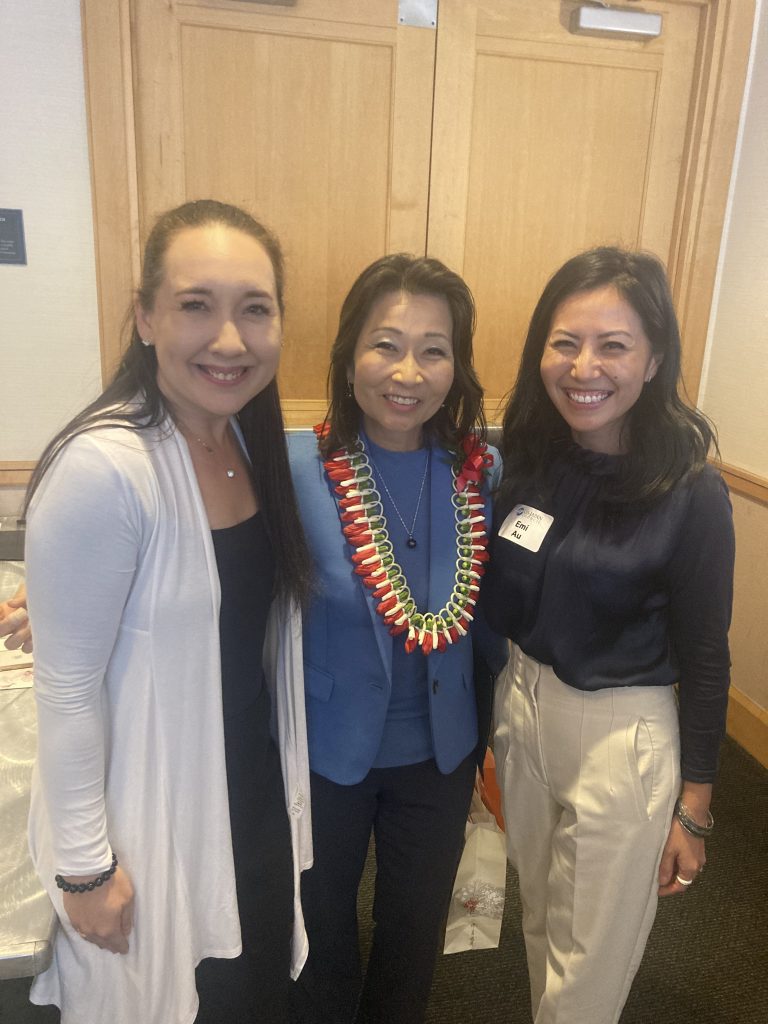 USJC members gathered on April 18 for a panel discussion with Lieutenant Governor Sylvia Luke (State of Hawaii, AALD '14), Council Leader Noriko Namiki (YWCA of Oahu) and Legacy Council Member Susan Eichor (aio Group, JALD '07). The panel was moderated by Nicole Velasco (NORESCO ELP '15).
Discussion points included addressing and overcoming imposter syndrome and ensuring that women are represented across all aspects of business, education, nonprofits and government. Roundtable discussions among the 40 participants followed the panel.
Special thanks to Region Vice Chair Kristin Alm-Kamakahi (Remedy Intelligent Staffing, ELP '21), Region Chair Emi Au (American Savings Bank) and Vice Chair Mitch Noguchi (Noguchi & Associates, Inc.). We also extend our appreciation to Nate Gyotoku (Japanese Cultural Center of Hawai'i, ELP '13) for his hospitality.