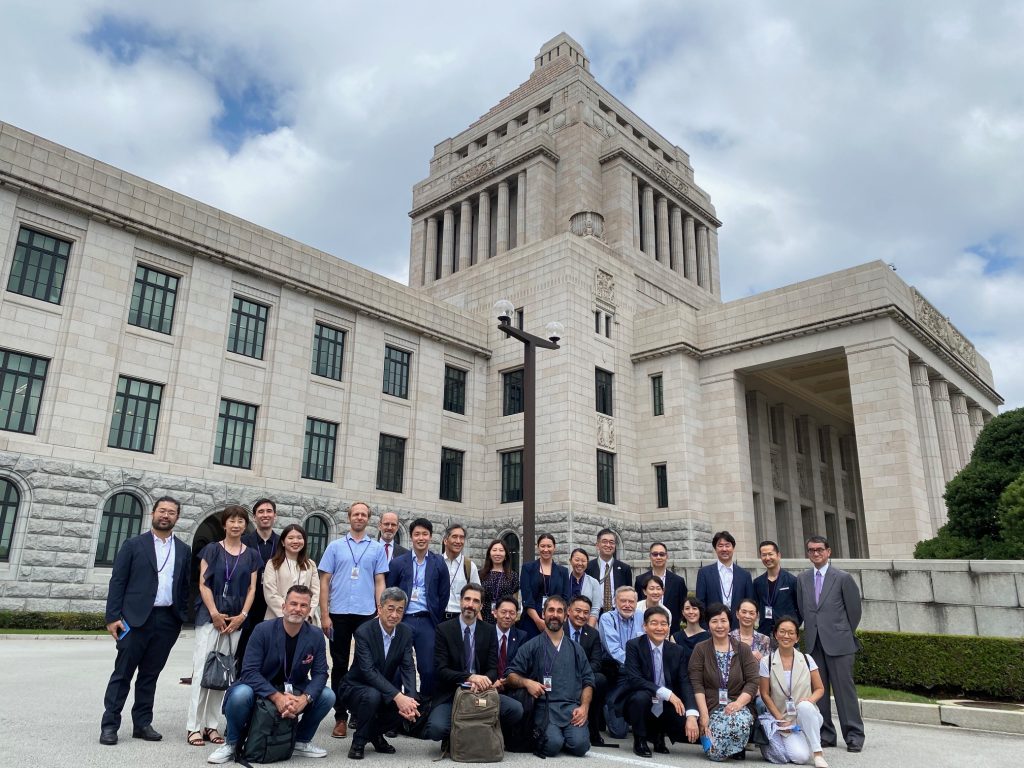 On July 6, the Japan region had the distinct privilege of participating in a private tour of the National Diet led by member of the USJC Board of Councilors and Digital Minister KONO Taro. A seasoned regular among these historic buildings, Minister Kono entertained the group with little-known facts and fascinating details about the grand halls, entrances and adornments within Japan's seat of government.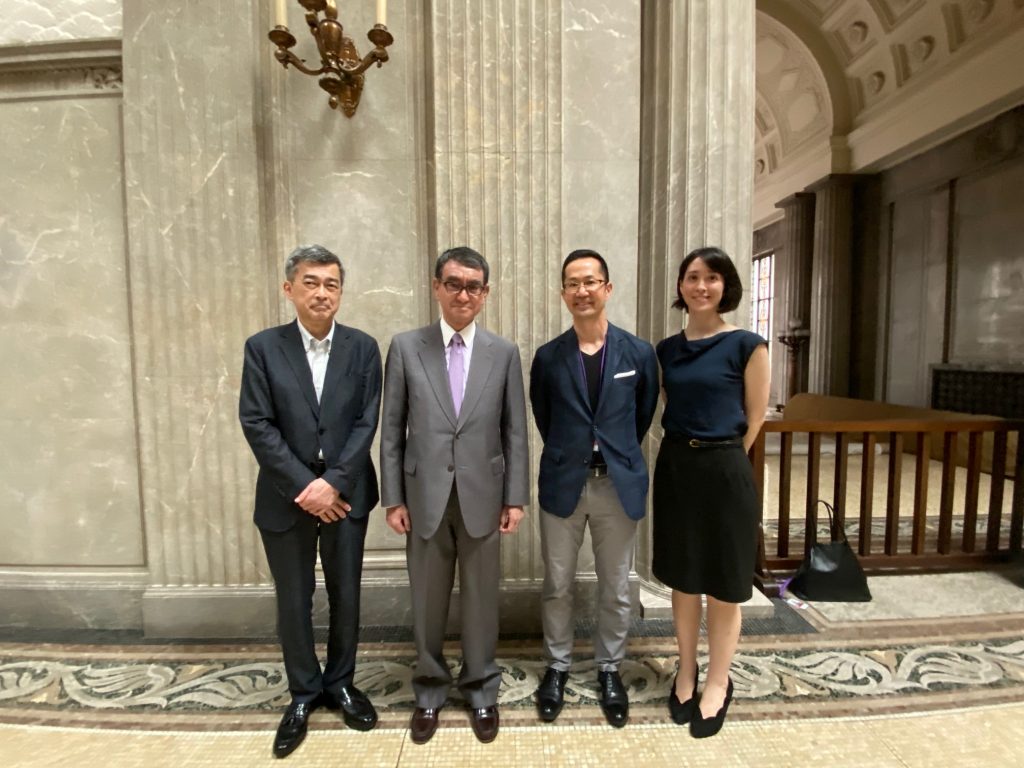 In visiting the Chamber of the House of Representatives, he pointed out various functions and sections – including his own seat – and took time to answer questions from the group. The Japan region would like to extend its deepest appreciation to Minister Kono, his staff and regional member Tomiko Kagei for this rare and unforgettable experience.
Thank you to Council Leader Tomiko Kagei for the above photo and content!