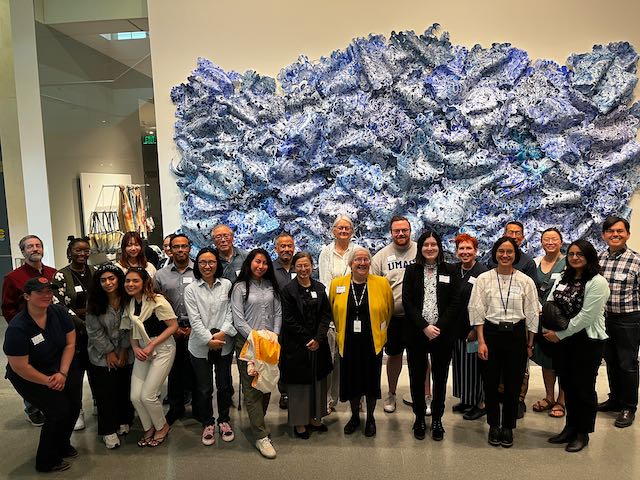 New England's USJC members including several TOMODACHI alumni were treated to a private tour of Boston Museum of Fine Arts "Hokusai: Inspiration and Influence" exhibit on June 6. MFA's Japanese Art Curator Sarah Thompson offered lively background on Hokusai, his impact both during his lifetime and beyond.
Attendees were delighted to view Hokusai's famous "Under the Wave off Kanagawa" (or, "the Great Wave"), as well as works inspired by the piece including creations by Roy Lichtenstein, Andy Warhol and even a Lego recreation (2021) by Lego-certified professional Jumpei Mitsui. Many thanks to Council Leaders Anne Nishimura-Morse (Museum of Fine Arts, Boston) for assistance in organizing and Steve Wilkes (Berklee College of Music) for taking our group photo in front of Blue Surge by Taiko Chandler.
Thank you to Council Leader Ginny Fordham (Berklee College of Music) for the above content and photo!