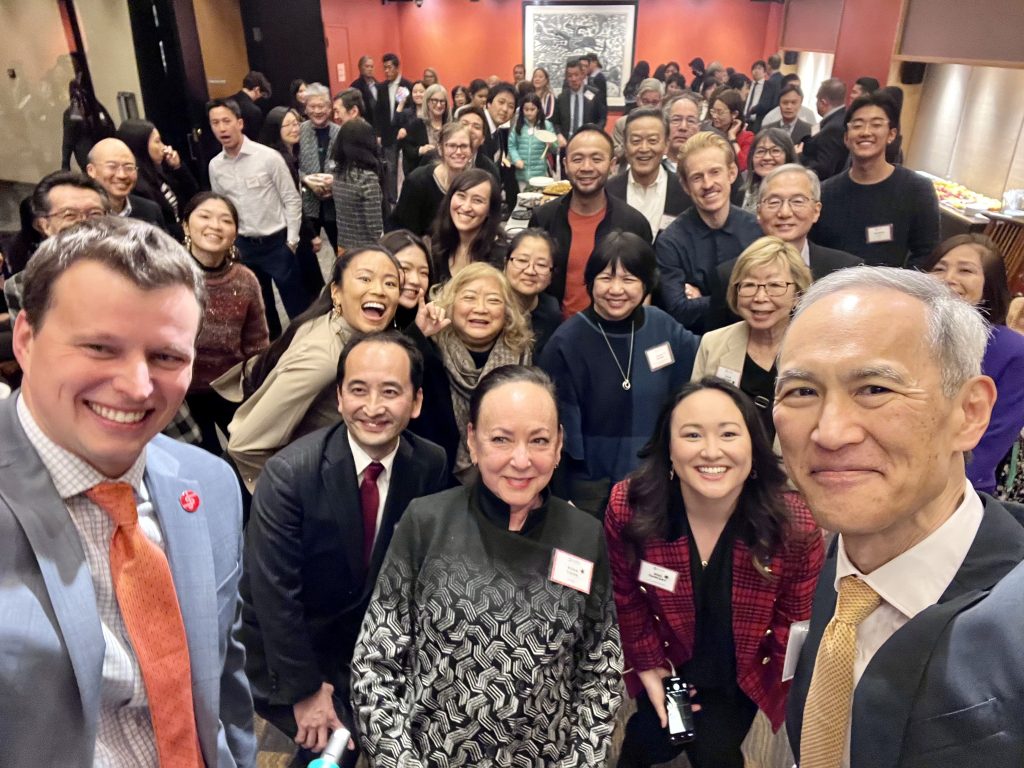 On February 6, the USJC New York Regional Committee, chaired by USJC Board Member Terry Suzuki (ORIX Corporation USA), held a Setsubun Soirée at Japan Society to "drive out demons and welcome good fortune." Members and sponsors were also joined by special guest Dr. Joshua Walker (Japan Society) and Consul MORI Kazuya (Consulate General of Japan in New York) who delivered opening remarks on the tradition of Setsubun.
USJC Board Member Terry Suzuki got into character by dressing up as an oni (Japanese demon) and performed the traditional "oni wa soto" and "fuku wa uchi" ritual. Many of the new members threw beans at the oni to bring luck in 2023.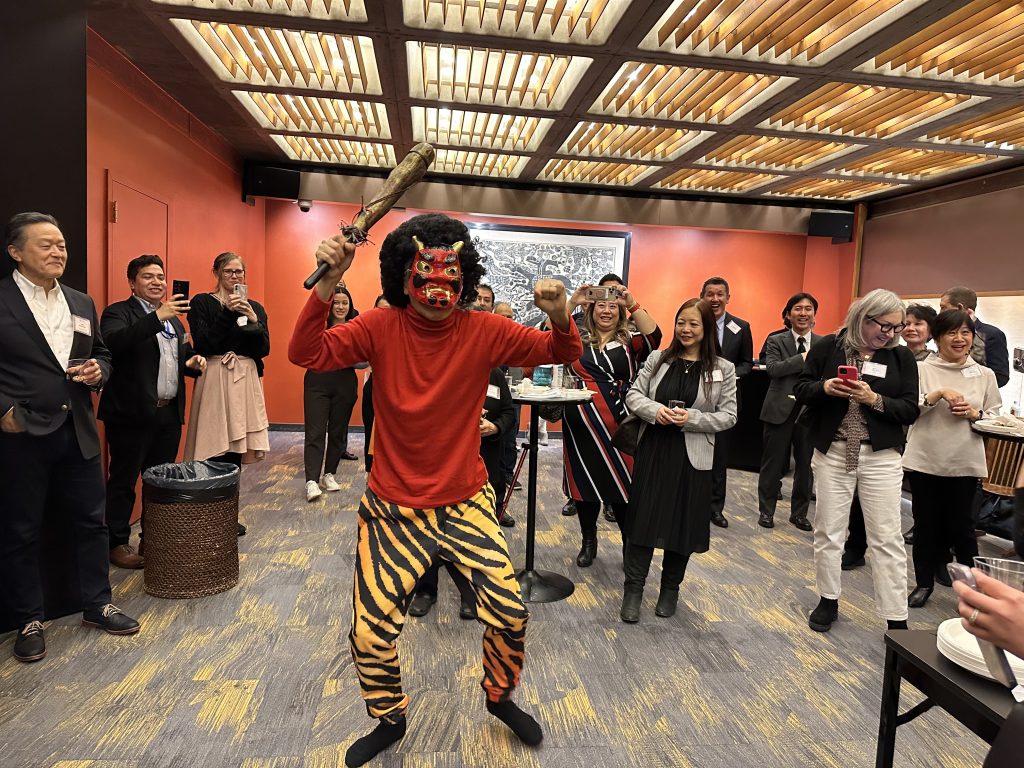 Special thanks to event organizers Council Leader Julie Azuma (Different Roads to Learning, Inc., JALD '13), Council Leader Susan McCormac (JapanCulture-NYC) and Associate Mari Iwahara (Sibling, ELP '21). We are also grateful for the personal support of Terry Suzuki, Rona Tison (ITO EN North America INC.), Council Leaders Julie Azuma and Gary Moriwaki (Windels Marx, JALD '11).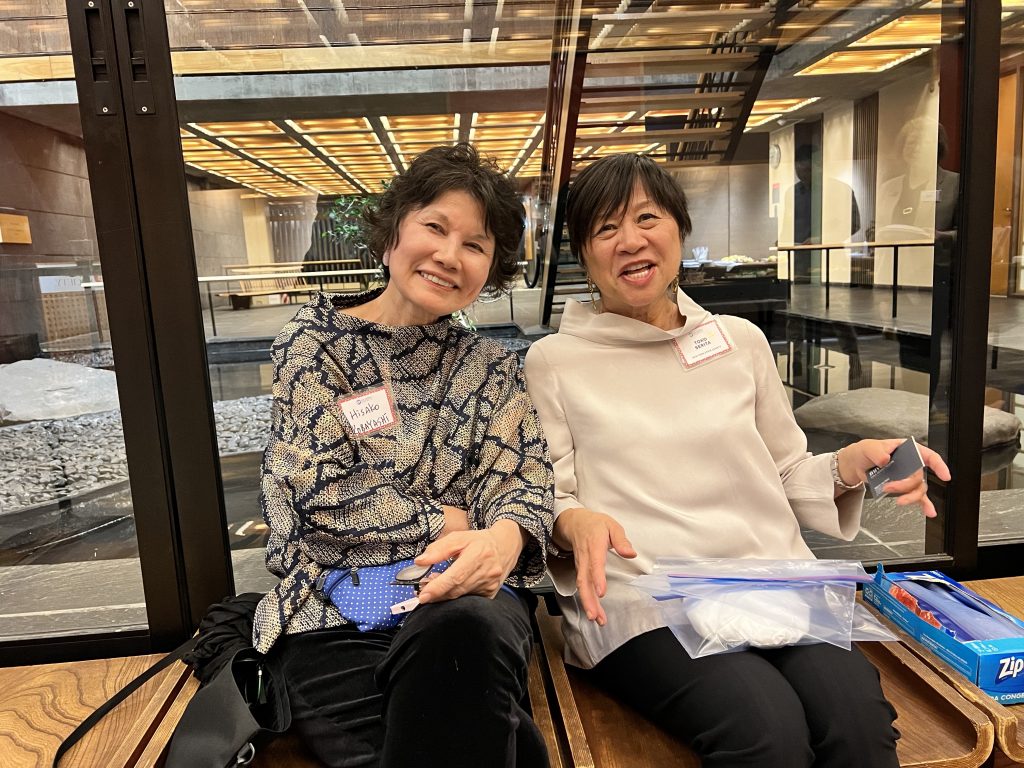 USJC Development Manager Miki Sankary hosted an Instagram Takeover to record the experience, which you can watch here.