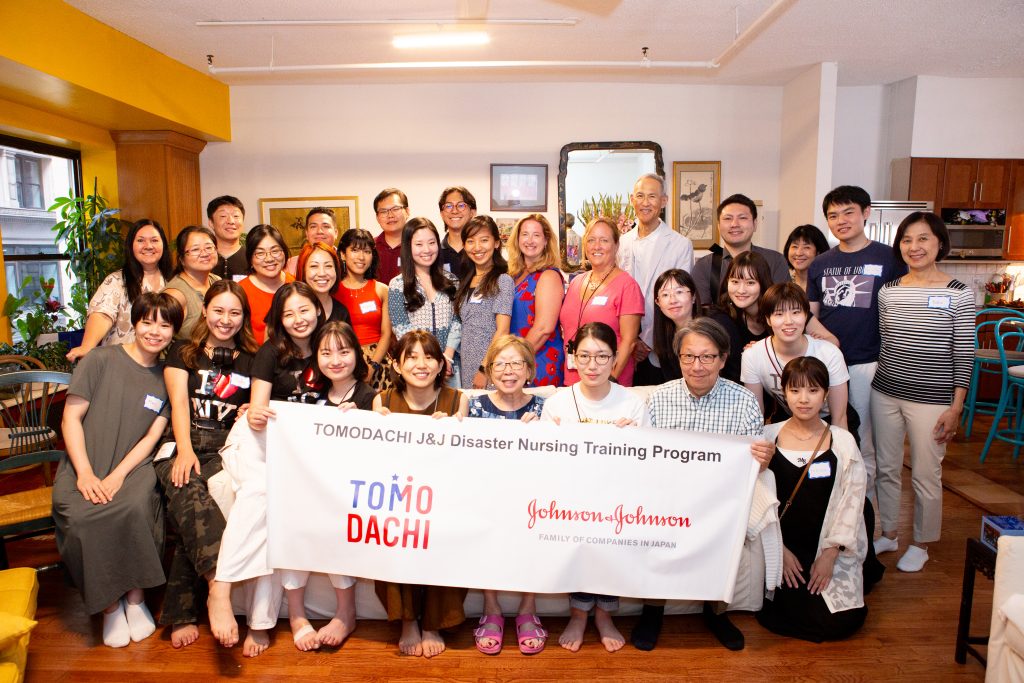 Photo credit: Masao Katagami

On August 7, the New York region of the U.S.-Japan Council hosted a special potluck event that extended a warm welcome to the participants of the 2023 TOMODACHI J&J Disaster Nursing Training Program. The gathering provided an invaluable opportunity for the students to connect with the region's leaders; member of the Board of Directors Yoko Otani (Straterix Inc.) and Shunichi Homma (Columbia University Medical Center), both esteemed members and sponsors, were among the attendees.
Alumni from other TOMODACHI programs were also in attendance; the cozy atmosphere of the event enabled participants to engage with leaders from diverse industries across New York. The event was the perfect kickoff for the 2023 TOMODACHI J&J Disaster Nursing Training Program cohort; over the next two weeks, the students will explore specialized facilities and organizations located in New York, New Jersey and Washington, DC. The event underscored the program's overarching objectives: fostering meaningful connections, facilitating dynamic learning experiences and nurturing the growth of resilient leaders poised to leave a lasting imprint on the landscape of disaster nursing.
The New York region extends their sincerest gratitude to USJC Council Leader Julie Azuma (Different Roads to Learning, Inc., JALD '13) for her gracious hospitality in hosting the event at her exquisite apartment.