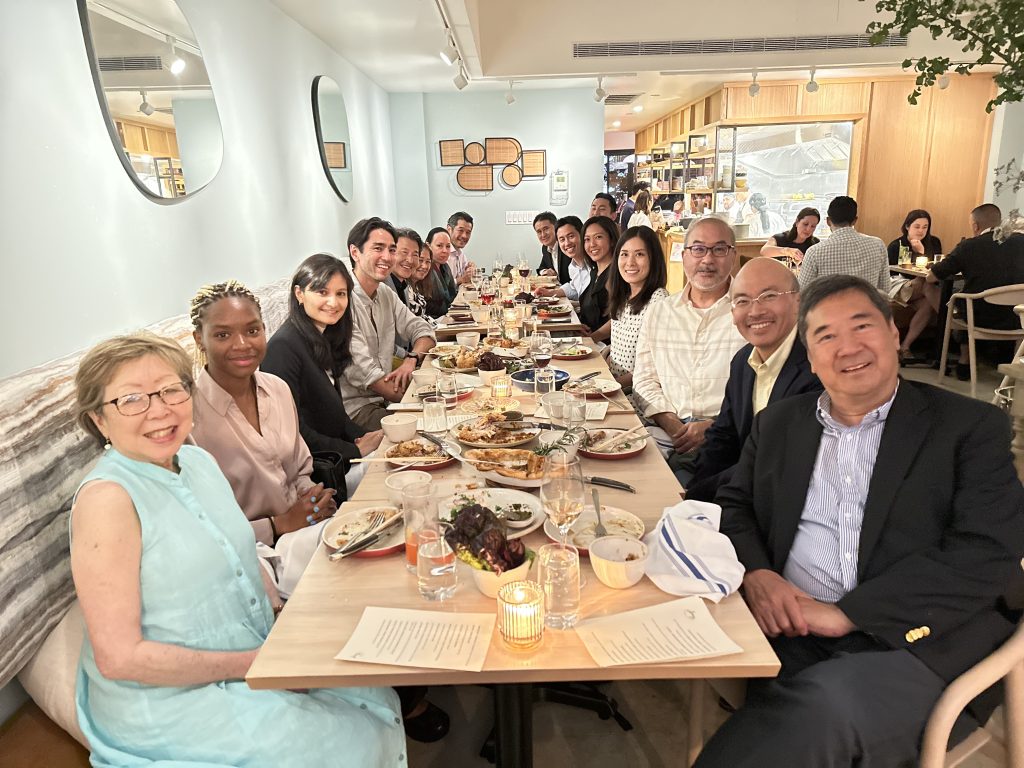 On August 2, sixteen current and prospective USJC Members, including Regional Leader Terry Suzuki, gathered in the Greenpoint neighborhood of Brooklyn to dine at the newly opened Japanese American restaurant, Lingo. The restaurant's name, which means "apple" in Japanese, is the founder's homage to New York City, where she also runs a catering company serving Japanese cuisine. The evening began with a lively meet and greet before guests were treated to dishes including miso eggplant and stracciatella, grilled whole rainbow trout and a savory Lingo beef pie.
The atmosphere was lively and energetic as members engaged with one another. The diversity across professional industries allowed for fantastic networking, something that makes the USJC community so special and unique. Members also expressed excitement for this year's upcoming Annual Conference in Washington, DC.
"It was wonderful to have members join us from all over the region–including Connecticut, Pennsylvania and Upstate New York–and Lingo's warm hospitality made it feel all the more special," said USJC Associate Mari Iwahara, who co-planned the event with fellow Associate Spark Nakamura, who added, "I could not think of a more fun way to spend a summer evening with our dedicated members who make up this special community."
Thank you to USJC Associate Spark Nakamura (JPMorgan Chase & Co.) for the written content!